Aftercare in Vancouver, British Columbia and an explanation of AA (Alcoholics Anonymous) by Options Okanagan Treatment Centers in Kelowna, British Columbia treating Opiate addiction and recovery.
Alcoholics Anonymous (AA) over the last 60 years has been the common and frequently the only kind of care for alcohol as well as other substance use issues. Out of all of the mutual assistance groups that are available, including Narcotics Anonymous and Smart Recovery, by far AA is the most widely and readily available. The focus of AA meetings is on having honest, open and frank discussions regarding all of the various aspects to help people deal with recovery – both the positive experiences that recovery brings as well as the pains that were experienced during times of substance use.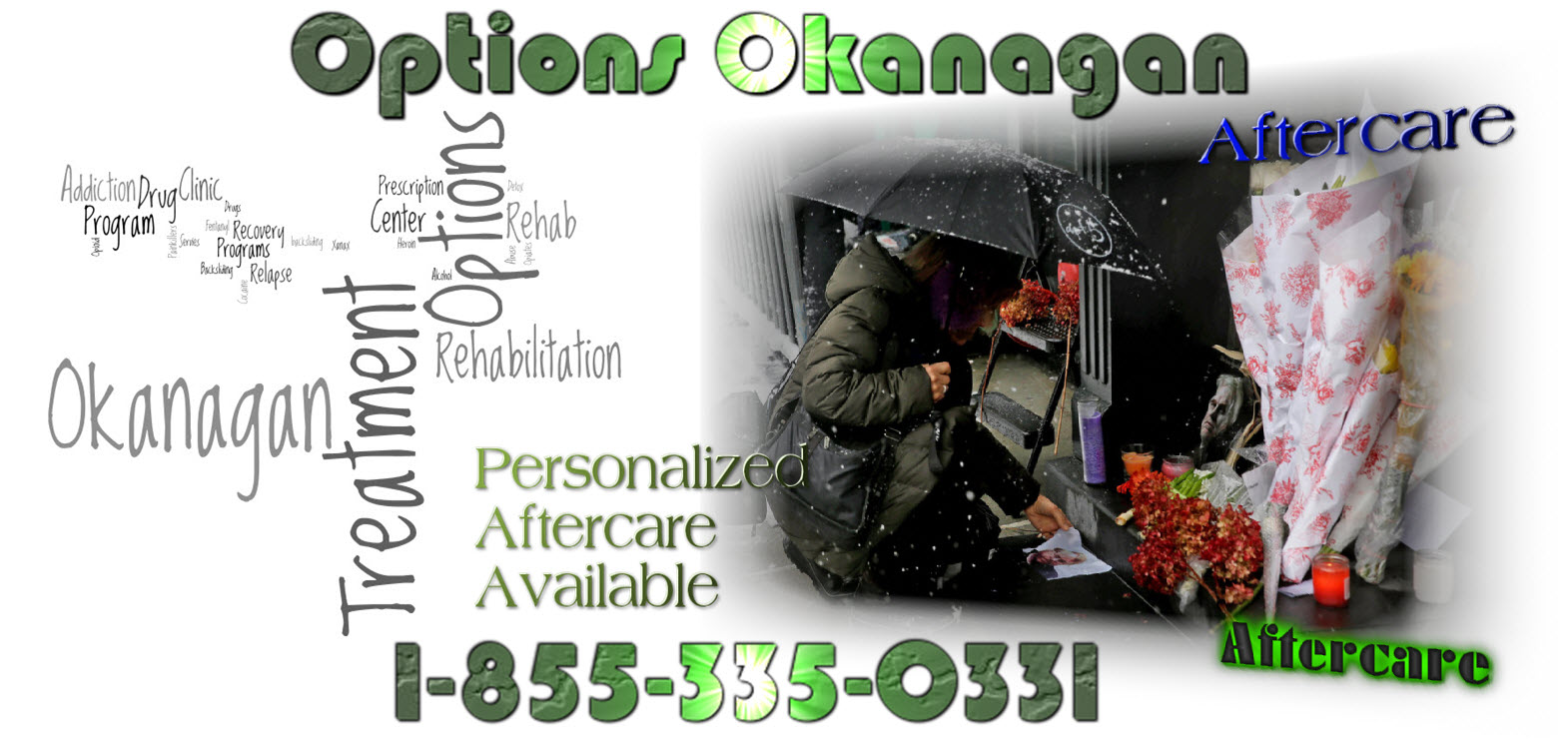 There are no fees charged by AA. Meetings are not for alcoholics only – individuals are welcome who have all kinds of different substance use problems. There are some meetings that allow smoking, however many don't. Coffee is made by a volunteer for these one-hour meetings, and typically a volunteer chair will open the meeting by telling her or his personal recovery story and then the meeting will be opened. Then people raise their hands to either share a positive experience that has been brought to them by their recovery or to talk about a problem that they are struggling with. In AA there is no criticism, and there is no deriding of anyone's issues or statements. All comments and issues are treated with confidentiality and respect.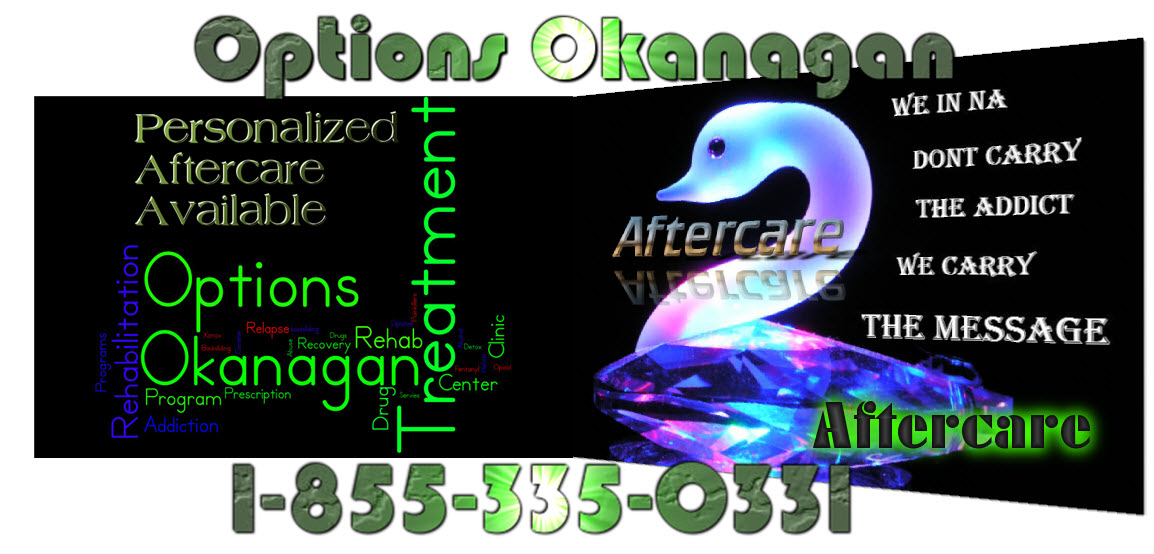 Is AA a form of treatment?
No it is not. AA is a mutual help organization. There have been many people who have entered into recovery through just attending AA meetings and not having any formal treatment. AA has been used by many others as a type of continuing care in order to help them stay sober after they have undergone a formal treatment program.
Is AA a kind of religious group?
No, it is not. Although there are spiritual (not religious) aspect that are a part of numerous groups, it isn't universal. There are many members of AA who think that a major key to their recovery is getting in touch with their own spirituality. However, this view isn't shared by everyone. AA doesn't require any spiritual or religious involvement.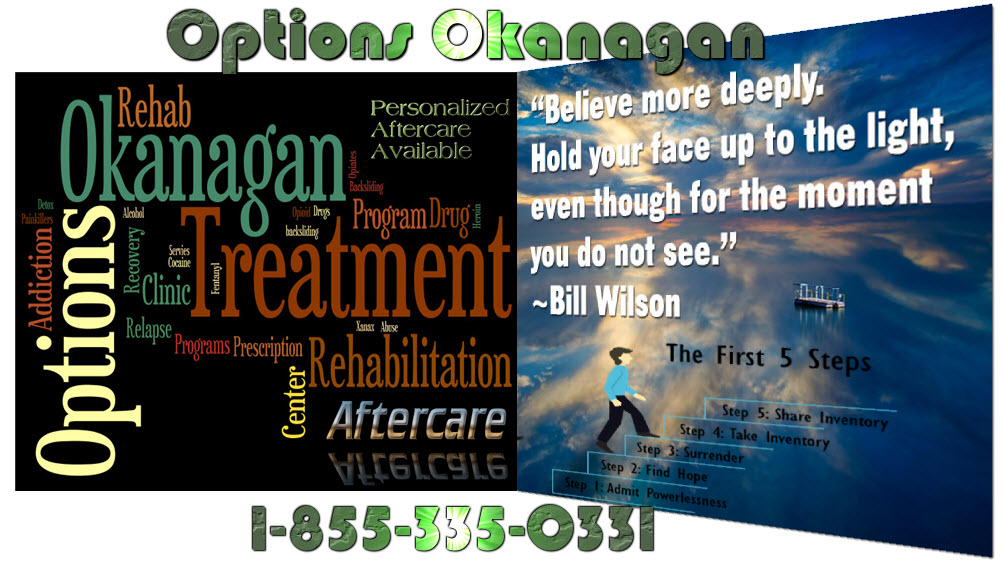 Is AA for alcoholics only?
No, it is not. AA is for anybody with a substance use problem, no matter what their level of severity or diagnosis is who is interested in achieving sobriety and then staying sober. Many who go to AA meeting have more than one substance use issue.
What are AA's 12 steps?
In AA writings and meetings the 12 steps that are discussed involve steps that come from the collective experience of individuals who are in recovery that result in developing a forgiving, helping an honest lifestyle – it is the type of life that isn't consistent with addiction at all.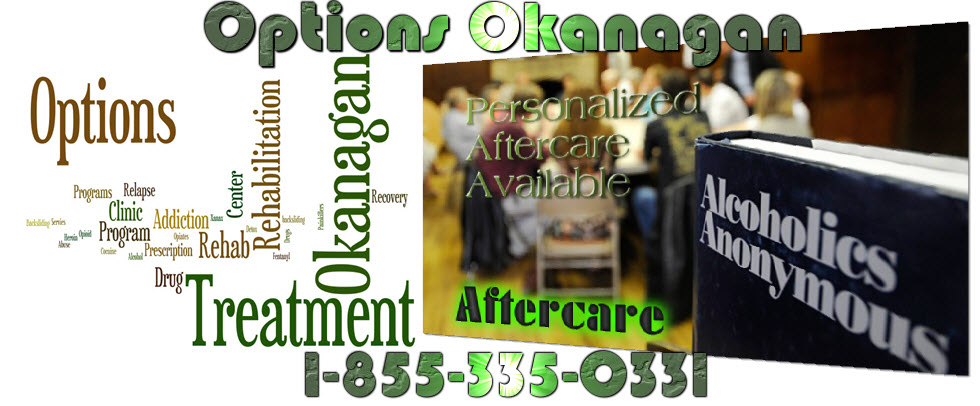 Is it all talk?
No, a majority of those attending AA meetings are able to meet with other recovering individuals and get together with them socially for meals and coffee or other kinds of social events. In addition, AA meetings can lead to other kinds of useful connections to things like affordable housing and jobs. In these ways, AA meetings can serve the daily and social needs of individuals in recovery as well as help them to meet their daily challenges.
Where can AA meetings be found?
On the Internet an AA directory is posted. Most treatment programs have local schedules that are available. Nearly every town has church or more that dedicates a meeting room for AA meetings several times a week or day.
Options Okanagan Opiate and Alcohol Treatment Centers in Kelowna, Salmon Arm and Vancouver, British Columbia – Men and Women are recovering and healing from Alcohol and Drug Abuse at our treatment center here in the Okanagan right now.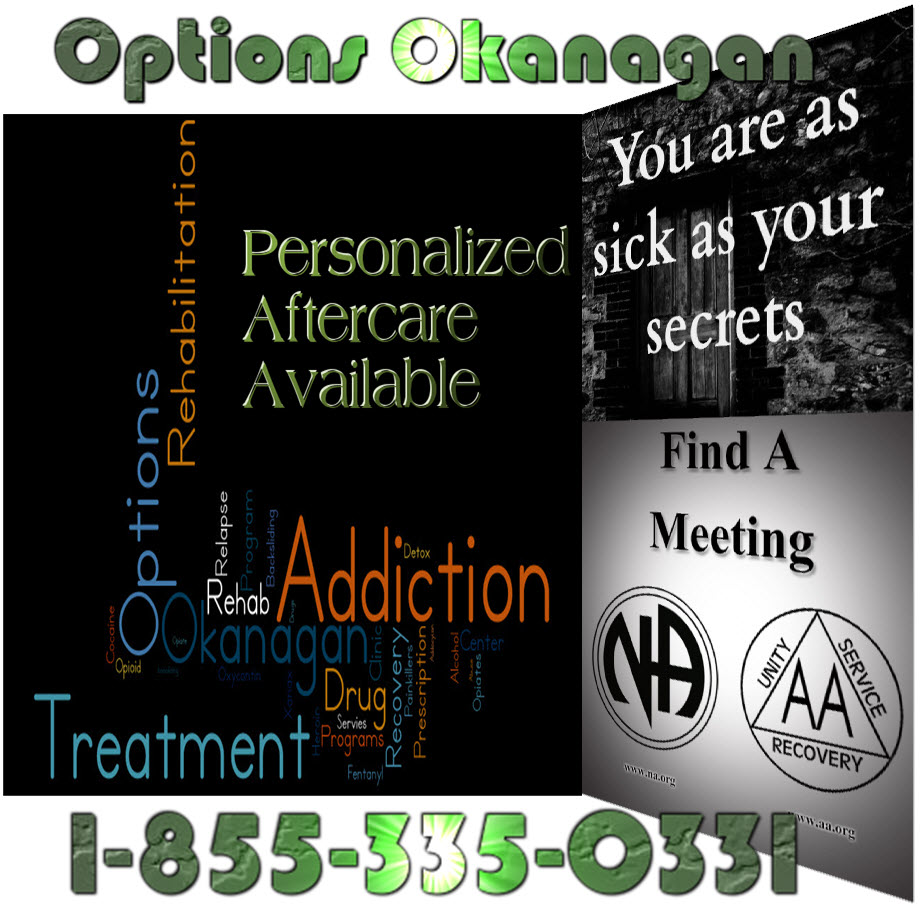 Our unique and distinctive Opiate Drug and Alcohol treatment program allows men and women to come in from Calgary as well as Edmonton as we offer airport pickup.
Numerous clients come to us from Vancouver, Calgary and Edmonton and other locations in Alberta and even other provinces for Opiate addiction treatment, heroin drug treatment, many other drug and alcohol addictions for rehabilitation because of the uniqueness of our treatment center.
Our Treatment Location:
Options Okanagan Opiate Treatment Center
206 – 478 Bernard Avenue, Kelowna, British Columbia, V1Y 6N7
Toll Free Phone Number : 1-855-335-0331
Google+