Intervention and drug rehabilitation for addicts in Calgary, Edmonton, Red Deer and other parts of Alberta by Options Okanagan Treatment Center in Kelowna, British Columbia treating heroin, fentanyl, drug addiction and recovery.
Intervention In Alberta And BC
Intervention and rehab are a must if an addict is not willing to quit cold-turkey. When a group of loved ones and/or a trained counselor get together with the addict, then this is an intervention. The group motivates the addict to seek out treatment, and the group break down the addict's denial circuit. Often, addicts engage in activities that are self-destructive and they exhibit behaviors that are self-destructive.
The truth is that many people don't realize they have a drug addiction problem or they believe that if they just carry on with life, then eventually their addiction problem will just go away. Too many people think they don't need any outside help at all, but most of the time they are wrong and they do need help. When an intervention takes place, then the addict will find themselves in a moment of clarity, and some addicts will seek help out on the day they took part of an intervention.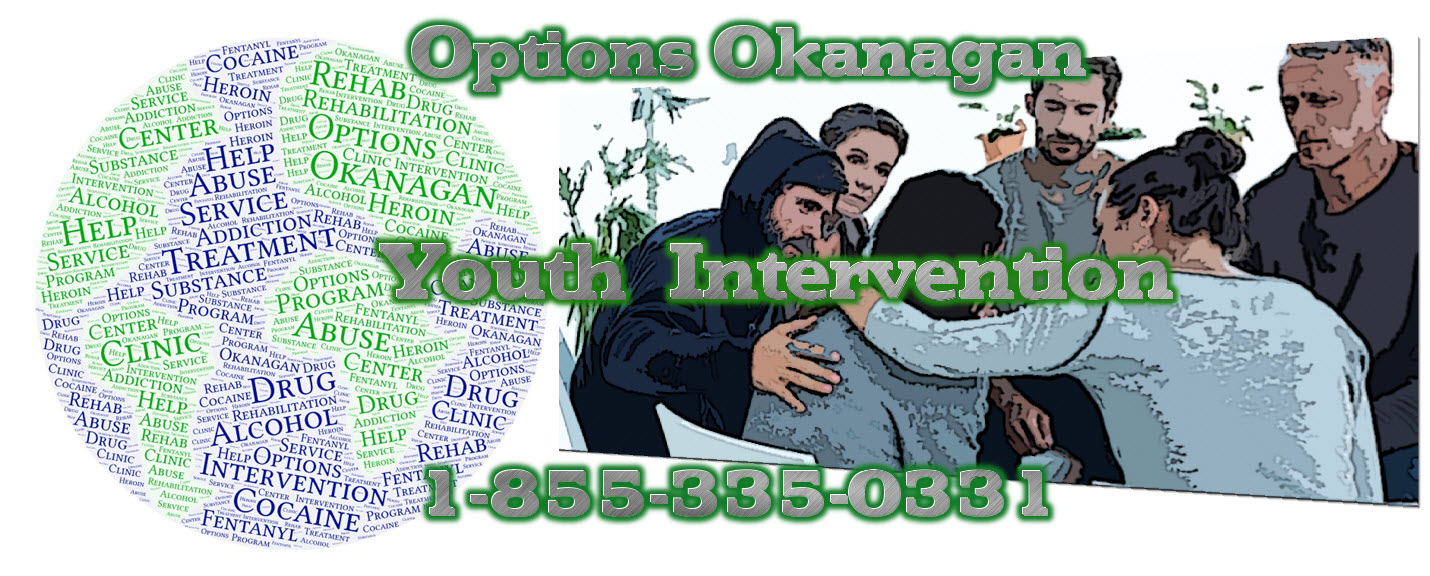 Interventions are nothing new, and the formal process has been used for decades. Many people have experienced a point in their life when others had to gather to help. Some examples may include the workplace, childhood or even when relationship problems arise.
There are certain moments in a person's life that may make them feel like they need help. When that moment happens, they will experience a turning point in their life and they will see things in a different light. They might see there are opportunities that they didn't know about before.
Conducting an intervention is both a delicate and a difficult situation, if you don't do it without professional help. If intervention isn't done the right way, then the person might become defensive or they might feel like they are being cornered or trapped. Using a trained professional is helpful because they can develop an effective strategy. Understandably, feelings of apprehensiveness might accompany the decision to plan an intervention for someone who is suffering from an addiction to drugs and alcohol.

In many cases, fear is the underlying cause for addicts not seeking out treatment. Some addicts fear that treatment won't work or they don't want to deal with any form of confrontation. Sometimes they don't want to be faced with rejection, and this results in them carrying on with their self-destructive lifestyle. However, this can be corrected with the right advice and education and going about intervention in the right way.
It's important to note that an individual doesn't have to hit rock bottom in order to receive intervention. In fact, it can happen well before they hit rock bottom, and a professional can plan for a successful intervention well ahead of that. This can help prevent a person from going deeper into their addiction.
Do keep in mind that the person will give you their attention on the day of the intervention. Even if they don't do what they are told, the chances are they will make some positive changes, and they will likely accept help later on. This might be on the same day, later in the month or within the next two months.
There are various types of rehabs, and some of them require only a low level of participation, such as outpatient services, which will usually require the patient to attend meetings. They will also not change many areas while they are receiving treatment. There's also inpatient treatment, which is a bit more intensive for the addict.
The patient will stay at a facility, which is where they receive their care. They receive support around the clock. This means it is available to them 24/7, which may improve the odds of treatment working.
When a person receives intervention and drug rehab, then they will have a plan of action. This will also help them stand the best chance of becoming sober and staying sober. The best rehabs helps their patients during the treatment process, as well as beyond the treatment process, which is why it's important to choose a drug rehab center that provides quality treatment.
Options Okanagan Drug And Alcohol Treatment Centers in Kelowna, Salmon Arm and Vancouver, British Columbia – Men and Women are recovering and healing from Alcohol and Drug Abuse at our treatment center here in the Okanagan right now.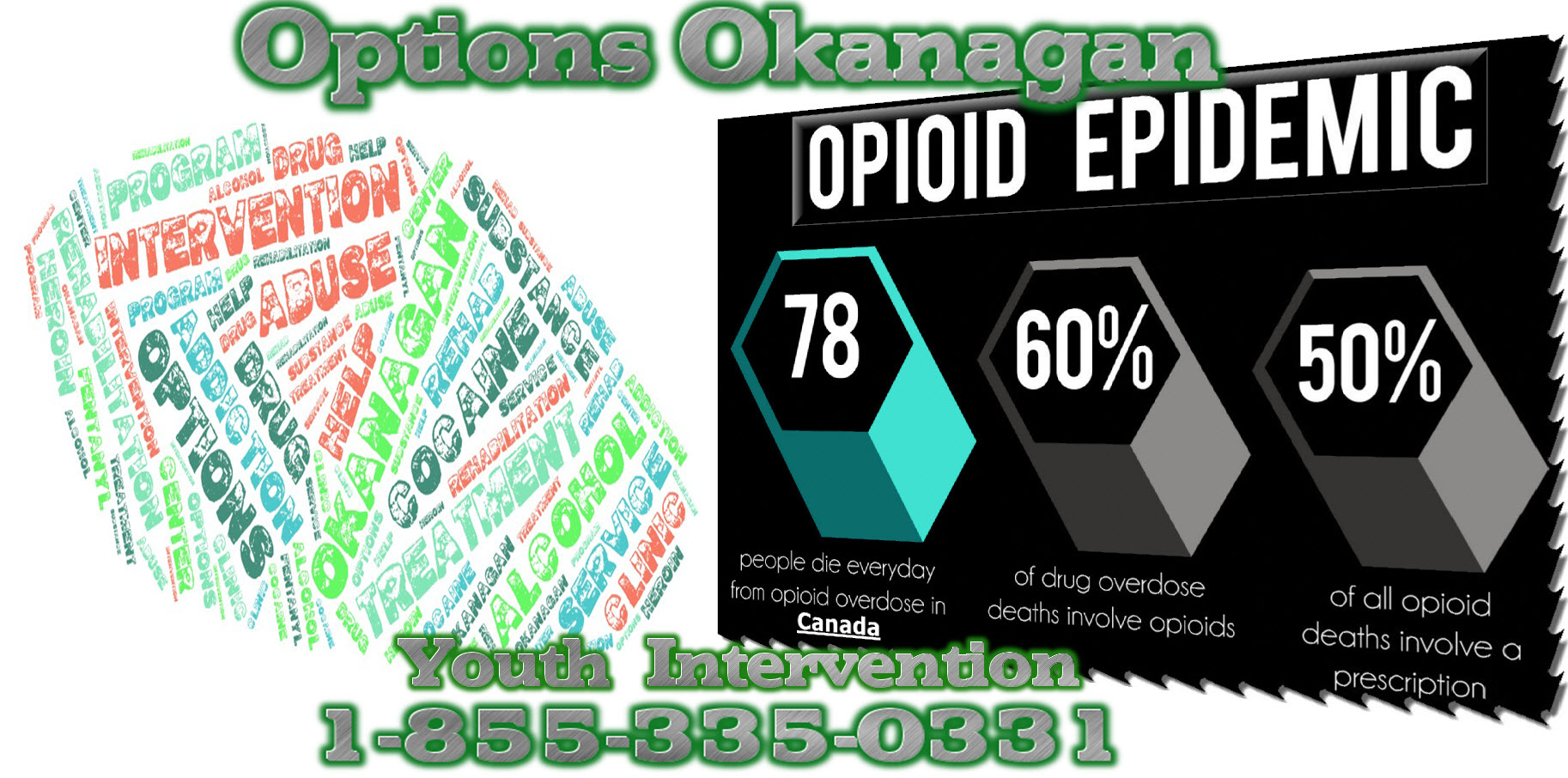 Our unique and distinctive drug treatment program allows men and women to come in from Calgary as well as Edmonton as we offer airport pickup.
Numerous clients come to us from Calgary and Edmonton and other locations in Alberta and even other provinces for Opiate addiction treatment, meth drug treatment, many other drug and alcohol addictions for rehabilitation because of the uniqueness of our treatment center.
Our Treatment Location:
Options Okanagan Heroin Treatment Center
206 – 478 Bernard Avenue, Kelowna, British Columbia, V1Y 6N7
Toll Free Phone Number : 1-855-335-0331