Beating A Drug Addiction: How a drug and alcohol treatment center can help in cities like Edmonton and Calgary and also in places like Vancouver, Victoria and Kelowna, British Columbia. – Options Okanagan Treatment Centers in Kelowna, British Columbia treating opiate, fentanyl and alcohol addiction and recovery.
It is not easy to beat a drug addiction. If you are serious about recovery, however, there are rehabilitation centers that can help you. Their counselors are very effective at assisting you on your journey, although it will not be an overnight process. You have to give yourself the time you need to get better and to deal with the withdrawal process. Treatment centers often work individually with patients to make sure that each gets a personalized approach to beating their addiction. Simply reach out and make contact with one of these centers to find out what they can do for you. You will be able to speak to a knowledgeable representative of the center, someone who will talk to you about how your life can be better without drugs.
Edmonton has a lot of people living in and around the area. Because there are so many resources, it is easy to assume that there are a number of good rehabilitation centers in the area. Sadly, that is not the case. There are centers that are relatively affordable, but they can't help everyone that needs it. Therefore, if someone is in urgent need of services, they will likely have trouble finding a center to go to. The waiting lists are often very long, which can be discouraging. Therefore, if you are ready to get help, a private clinic may be the way to go.

These treatment centers do not have a waiting list. You can get the help you need right away, without having to sit around for weeks or months. In addition, the staff at these centers are second to none. You will be interacting with some of the best therapists and counselors available, which gives you the best shot at winning your battle against drugs.
Edmonton Drug Use
There is a lot going on in Edmonton. That unfortunately includes drug use. Many people are overwhelmed by daily life and don't know where to turn. Instead of seeking positive outlets, they get caught up with drugs. Marijuana, cocaine and heroin are all prevalent in the area. All within a short period of time, a person can try drugs, become addicted to drugs, and have trouble functioning because of drugs.

Edmonton needs more drug rehabilitation centers because there are a lot of people using illegal drugs in the area. Each person has a right to good treatment, and they shouldn't have to wait for it. The situation right now, though, is that most centers have extensive waiting lists. Some may also cost a lot of money. Looking into a private center could be the solution. They usually have great staff members that are capable of handling any problem that comes their way. The prices also fit within many people's budgets.
As you participate in one of these programs, you will be introduced to other people that have similar struggles to your own. That often helps; it can give you the motivation you need to work hard. Your counselors are there for you and will help you every step of the way.
Help For Employees In Edmonton, Alberta
It is not easy to find honest, reliable workers. Employers should be willing to assist their employees that are struggling with drug addiction. It is important to have programs in the workplace geared toward sobriety. Most employers are not aware of how prevalent the problem is. Setting up a rehab program, though, is a smart move. It helps good workers become great again and lets everyone know that the employer cares about their workers as people.
Speak with us as soon as possible about a drug addiction that is affecting your life. We will go over treatment options with you and assist you as you look for the right program.
Get in touch with Options Okanagan as soon as possible to talk about what we can do for you. Once you pick up the phone, you will be on your way to starting a new life for yourself.
Options Okanagan Opiate and Alcohol Treatment Centers in Kelowna, Salmon Arm and Vancouver, British Columbia – Men and Women are recovering and healing from Alcohol and Drug Abuse at our treatment center here in the Okanagan right now.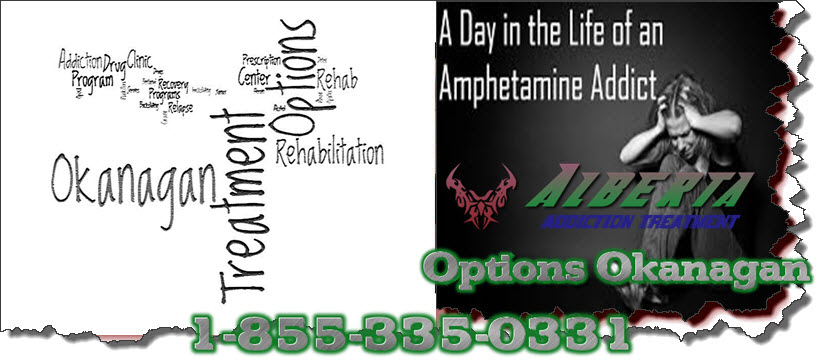 Our unique and distinctive Opiate Drug and Alcohol treatment program allows men and women to come in from Calgary as well as Edmonton as we offer airport pickup.
Numerous clients come to us from Vancouver, Calgary and Edmonton and other locations in Alberta and even other provinces for Opiate addiction treatment, heroin drug treatment, many other drug and alcohol addictions for rehabilitation because of the uniqueness of our treatment center.
Our Treatment Location:
Options Okanagan Drug and Opiate Treatment Center
206 – 478 Bernard Avenue, Kelowna, British Columbia, V1Y 6N7
Toll Free Phone Number : 1-855-335-0331
Google+