Drug Opiate intervention in Alberta. For recovering addicts in British Columbia and Alberta – Options Okanagan Treatment Centers in Kelowna, British Columbia treating drug, opiate, fentanyl, heroin and alcohol addiction and recovery.
Drug Interventions In Alberta And BC
When you or your family member is suffering from drug addiction, it is good that you look for a place to get the help needed. Have you tried recovering in the past but you were not successful? If the answer is a big yes, then it may be time to look for a professional to help you out through a drug intervention program.
Trying to convince a patient through the most loving approaches may not be effective but with the help of a professional drug interventionist, you can put an end to addiction.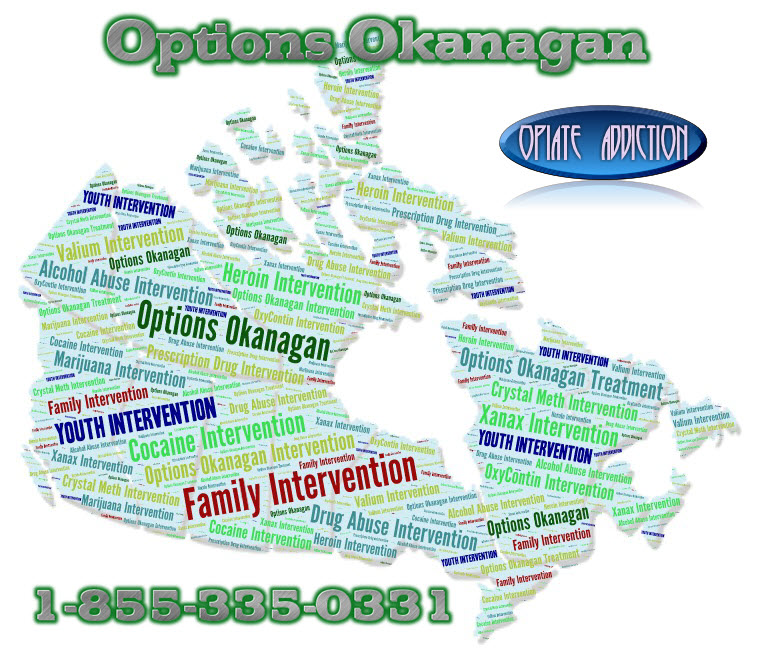 Alberta, Canada | What is a drug intervention program?
Even though services offered by drug intervention programs vary, one thing is common: these programs provide a comprehensive treatment meant to offer those suffering from drug addiction with life skills and education needed to put an end to their addiction. These services may also include resources needed for resisting substance abuse in the future along with crime and violence.
Drug intervention starts with an objective and calm approach that leads to a substance abuse treatment that is well coordinated. Even though these programs are associated with confronting a person with his or her drug abuse, there are other things that are done during drug intervention other than confrontation.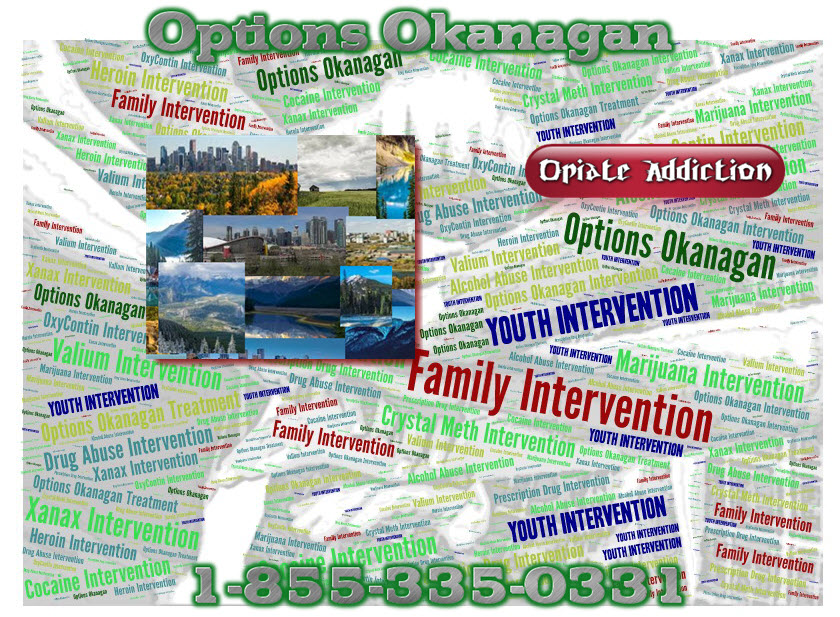 One of the most important elements in drug intervention services is the inclusion of a third party drug interventionist, trained in drug intervention and drug addiction and recovery treatment. This is a very important element as those suffering from drug addiction may not be willing to listen to their loved ones.
Intervention for drug abuse is only a part of a comprehensive program whose aim is to identify and treat those suffering from drug addiction. The first step is to work with the patient to help him or her admit that they have a drug addiction problem.
It is also very important for the patient to acknowledge the extent of the drug addiction problem. It is usually hard for a person suffering from a drug addiction problem to acknowledge that they have an addiction problem.
Drug Opiate Intervention Help in Alberta and BC
If you or your loved one is suffering from drug addiction and you are looking for drug rehab treatment options and drug intervention in Alberta, then it may be a good idea to consider looking for help from an interventionist. What are you still waiting for? Contact us today and let us help you put an end to drug addiction and an end to the problems associated with it.
Options Okanagan Opiate and Alcohol Treatment Centers in Kelowna, Salmon Arm and Vancouver, British Columbia – Men and Women are recovering and healing from Alcohol and Drug Abuse at our treatment center here in the Okanagan right now.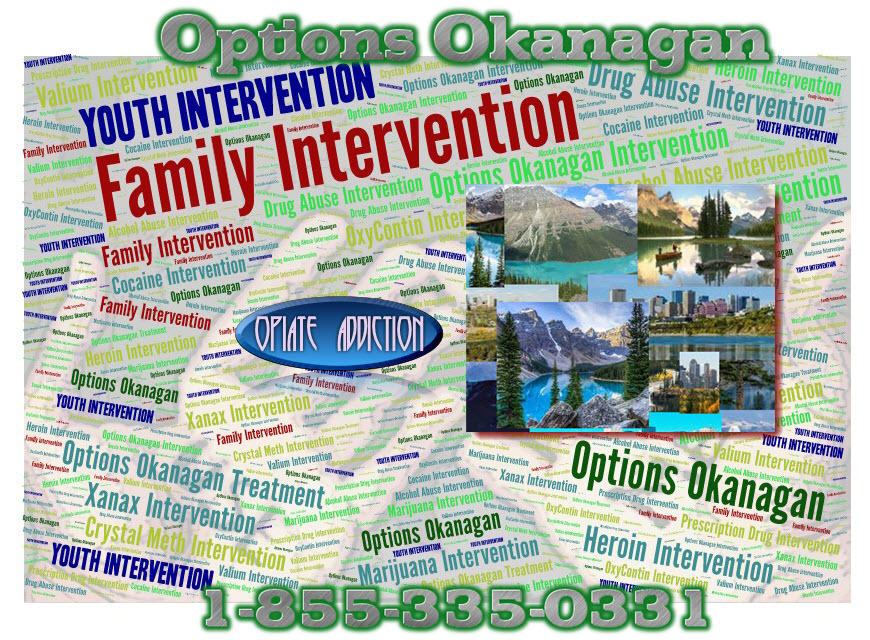 Our unique and distinctive Opiate Drug and Alcohol treatment program allows men and women to come in from Calgary as well as Edmonton as we offer airport pickup.
Numerous clients come to us from Vancouver, Calgary and Edmonton and other locations in Alberta and even other provinces for Opiate addiction treatment, heroin drug treatment, many other drug and alcohol addictions for rehabilitation because of the uniqueness of our treatment center.
Our Treatment Location:
Options Okanagan Drug and Opiate Treatment Center
206 – 478 Bernard Avenue, Kelowna, British Columbia, V1Y 6N7
Toll Free Phone Number : 1-855-335-0331
Google+