Helping an individual overcome drug or alcohol addiction with personalized intervention and treatment plans in Calgary, Edmonton, Red Deer and other parts of Alberta by Options Okanagan Treatment Center in Kelowna, British Columbia treating heroin, fentanyl, drug addiction and recovery.
Intervention And Treatment In Alberta And British Columbia
An addiction to drugs, alcohol, or numerous substances can cause major problems for the addicted individual as well as his or her family members. Unfortunately, many people suffer from an addiction to something, but we're here to help our clients successfully work on themselves by providing the different resources that can truly come in handy and make a difference in the lives of those who'd like to free themselves from the hold that their addiction seems to have on them.
The Intervention In Alberta And British Columbia
One of the first things a family needs to do is gather together to prepare for an intervention. It's not easy to confront someone with an addiction because that person may feel ashamed, embarrassed, angry, and even frustrated with their own addiction. However, it's necessary for everyone to gather together to show support and love to the family member who needs them the most right now.
If the family is willing to take a compassionate approach to the intervention, there is a greater chance that the addicted individual will want to seek help. He or she may be ready and willing to get help as long there is some sort of support system available.

Taking a Safe Approach After An Intervention
After the family has completed the intervention and the individual is willing to accept help, we'll be there to assist from that point forward. Our goal is to find out more information about the individual, which means learning a bit more about the kind of addiction he or she is suffering from. We'll discuss plans that we believe will help the client have the most success at kicking the habit, getting clean, and starting the recovery process.
Our primary goal is to create a customized treatment plan for each client. No two clients are the same. Different people are addicted to different things and may have plenty of different reasons for using and abusing drugs or alcohol in the first place. We want to make sure we're coming up with a strategy that meets the needs of each client.
Help With the Detox
The detoxification process is important because the clients needs to get those drugs out of his or her system. However, it's a process, and there is so much more to addiction than just going through a detoxification process. There are often many psychological reasons for the drug use that aren't always openly talked about, but it's necessary to get to the bottom of these issues to understand the underlying cause of the addiction.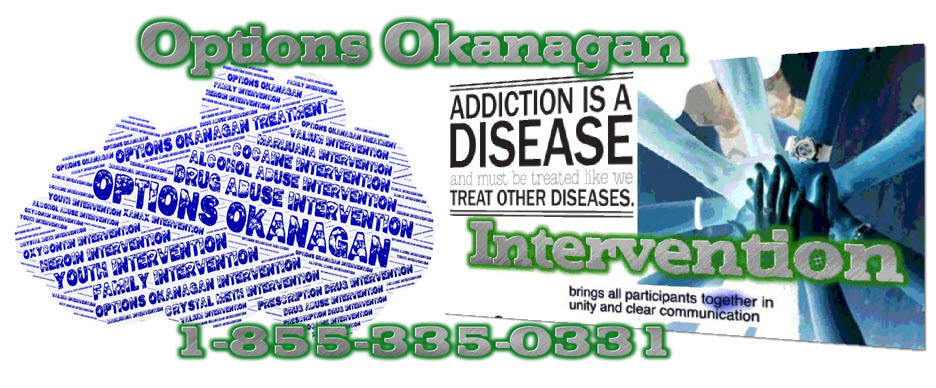 Offering Treatment For Drug And Alcohol Addiction
Our facility offers assorted treatment plans for clients who are ready to get help. We'll keep close family members informed with the process so that they understand the different types of therapy that are offered. It's important for us to work closely with the client and put a plan in motion to help him or her have the most success with recovery.
Support For Everyone Involved After An Intervention And Treatment
We want to help clients who suffer with addiction, but we also believe in including the family and keeping them informed. We know that when one person suffers, their family does as well. We're prepared to provide support to everyone who is ready to help their loved one overcome such a major obstacle.
Helping people overcome drug addiction is what we're prepared to do. It's important to first make sure the individual is willing to get help and then it's important to focus on coming up with a plan that is going to work out best for that person and their family.
Options Okanagan Drug And Alcohol Treatment Centers in Kelowna, Salmon Arm and Vancouver, British Columbia – Men and Women are recovering and healing from Alcohol and Drug Abuse at our treatment center here in the Okanagan right now.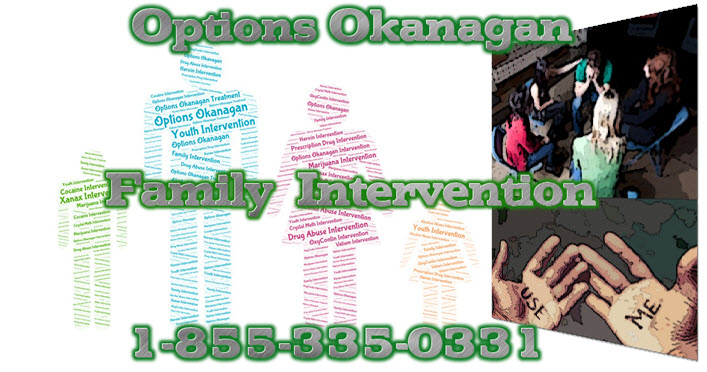 Our unique and distinctive drug treatment program allows men and women to come in from Calgary as well as Edmonton as we offer airport pickup.
Numerous clients come to us from Calgary and Edmonton and other locations in Alberta and even other provinces for Opiate addiction treatment, meth drug treatment, many other drug and alcohol addictions for rehabilitation because of the uniqueness of our treatment center.
Our Treatment Location:
Options Okanagan Heroin Treatment Center
206 – 478 Bernard Avenue, Kelowna, British Columbia, V1Y 6N7
Toll Free Phone Number : 1-855-335-0331
Google+