How alcohol and drug intervention can benefit an addict in Alberta and British Columbia — Drug Rehabs in Calgary, Edmonton, Red Deer and other parts of Alberta by Options Okanagan Treatment Center in Kelowna, British Columbia treating heroin, fentanyl, opiate, drug addiction and recovery.
Alcohol And Drug Intervention in BC and Alberta
If you are thinking of holding an alcohol and drug intervention, chances are you might be wondering how the process could benefit a loved one. A family will often consider holding an intervention after they've tried different strategies to get a loved one to stop taking drugs or drinking. When pleading and reasoning with an addict to change his or her behavior does not work, you may end up being skeptical about whether an intervention will work.
Intervention Keeps Addicted People from Staying in Denial
People addicted to alcohol and drugs often make statements that indicate their denial about the severity of their situation. This one-sided view of reality leaves them believing that they do not have a problem but the people around them and the world in general that have a problem.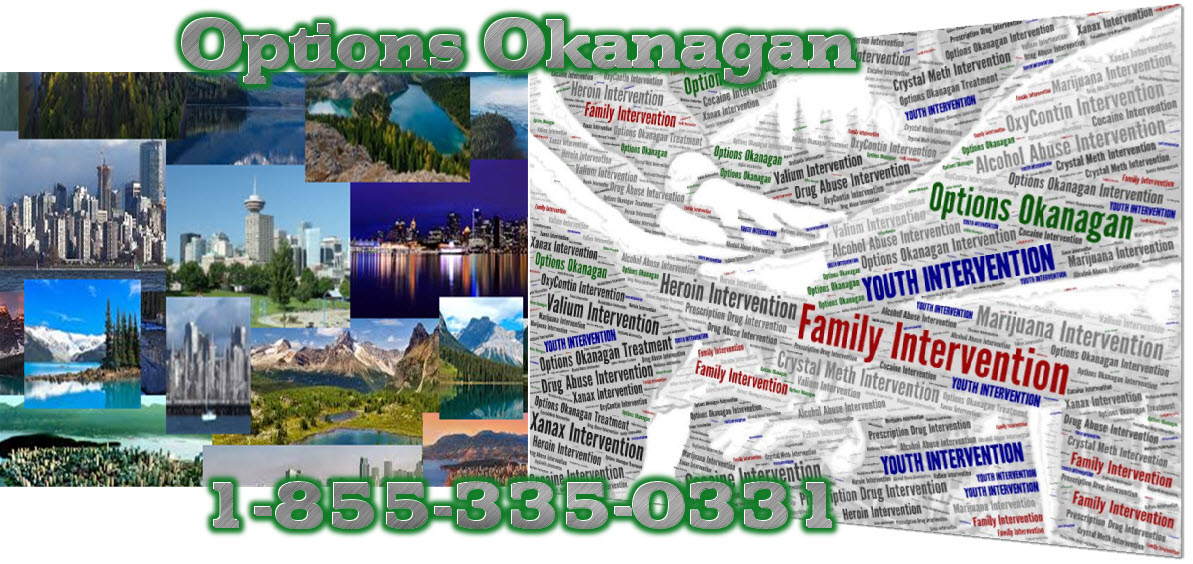 Intervention opens up a platform where the addict's family members can tell him or her how his or her behavior(s) affects them. When it gets to this point, the addict's denial can start to be pierced, allowing him or her to reflect on the effects his or her past actions have had on others.
It Helps Addicted People Know That Their Loved Ones Want Them To Get Help and Treatment
During interventions, family members have a united front. All affected people state what they'll do if the addicted party refuses to be helped. This united front will ensure that the addict understands that his or her loved ones want them to recover as soon as possible, move on with life and be successful.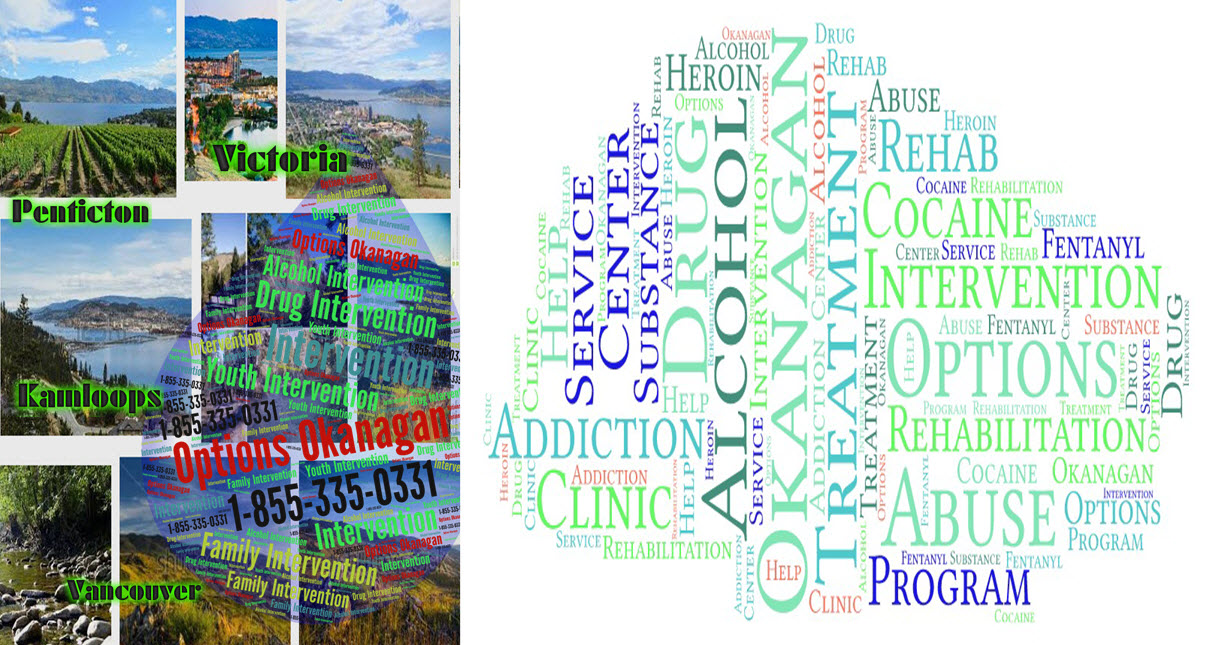 Intervention Could Mark The Start of The Addicted Person's Healing Process
When an addict goes to a rehabilitation center, he or she will receive help and treatment to overcome the things that lead to their addiction. Most rehabilitation programs include group and individual therapy sessions that are intended to help an addict examine and accept the reasons why they started and got addicted to drugs. Rehabilitation proves to be a beneficial approach when it comes to helping addicts work on living new, sober lifestyles.
An alcohol and drugs addiction intervention can be of great help to anyone with a substance abuse problem. There is no need to wait until it is too late to get help for a loved one who is struggling with addiction; it is better to tackle it while there's still a chance to quickly and successfully handle it before things get out of hand.
Drugs Intervention and Treatment: Why Choose Options Okanagan?
Most people in need of an interventionist often limit their options and mostly settle for therapists that work within their area. While hiring a local addiction therapist may sound like a great option at first, these professionals are often not the best option when it comes to hosting an intervention. As rehabilitation center founded by a one-time drug addict who struggled with substance abuse, and who has been sober and drug-free for over 30-years now, we understand what it's like to have major rifts (caused by substance abuse) within households. We've taken our experiences and turned them into a passion, and this has led to us creating unique intervention, treatment and rehabilitation services and programs that can help families like yours overcome the problems substance abuse causes.
Options Okanagan is an intervention and treatment service provider situated in Western Canada that has handled many successful interventions. Give us a call today and speak to our qualified substance abuse interventionists and counselors and get your loved one the help he or she truly deserves.
Options Okanagan Drug And Alcohol Treatment Centers in Kelowna, Salmon Arm and Vancouver, British Columbia – Men and Women are recovering and healing from Alcohol and Drug Abuse at our treatment center here in the Okanagan right now.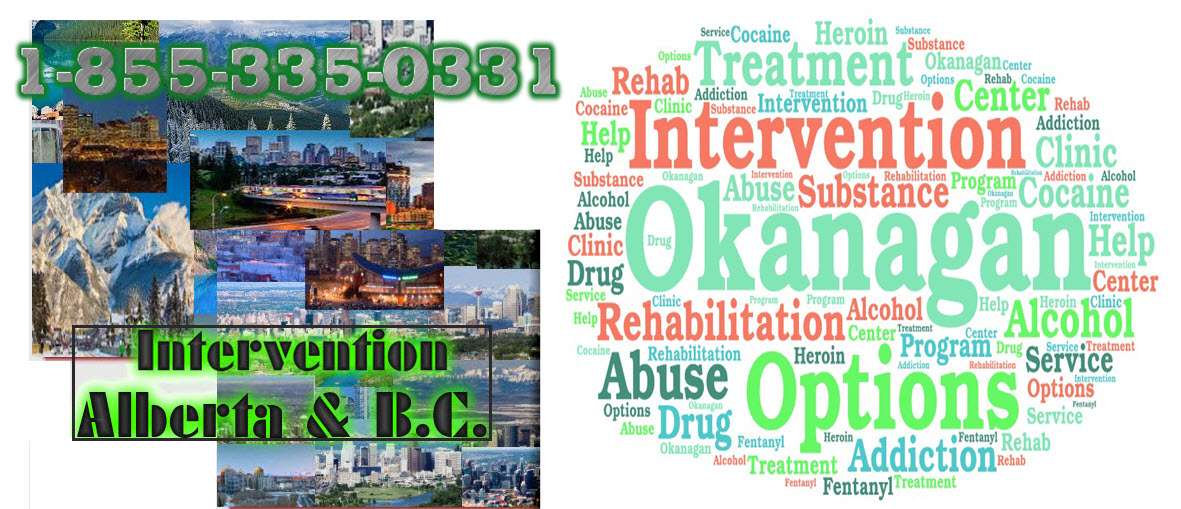 Our unique and distinctive drug treatment program allows men and women to come in from Calgary as well as Edmonton as we offer airport pickup.
Numerous clients come to us from Calgary and Edmonton and other locations in Alberta and even other provinces for Opiate addiction treatment, meth drug treatment, many other drug and alcohol addictions for rehabilitation because of the uniqueness of our treatment center.
Our Treatment Location:
Options Okanagan Heroin Treatment Center
206 – 478 Bernard Avenue, Kelowna, British Columbia, V1Y 6N7
Toll Free Phone Number : 1-855-335-0331
Google+