How interventions heal the entire family in Alberta and British Columbia — Drug Rehabs in Calgary, Edmonton, Red Deer, Fort McMurray and other parts of Alberta by Options Okanagan Treatment Center in Kelowna, British Columbia treating heroin, fentanyl, opiate, drug addiction and recovery.
Family Drug Interventions in BC and Alberta
Everyone is affected by addiction, and not only the addict. It affects family members, friends, and coworkers, and not just the addict. Entire communities can be affected. That is why professional intervention is critical to the recovery of everyone else in addition to the addict. It is the best way for improving everyone's life that is involved and to start over.
The intervention process provides everybody who has been affected by the behavior of the addict the opportunity to have constructive conversations with the individual. When there is a professional guiding this process, the friends and family members of the addict will have the chance to talk about those tensions they are experiencing that are right below the surface as well as their own guilt associated with the individual's addiction. This is an effective way to get the healing process started.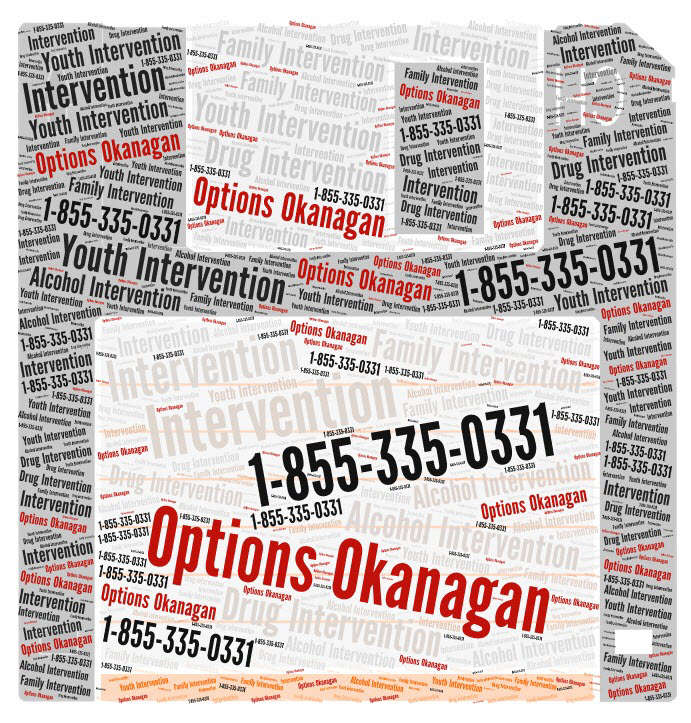 How Families Are Affected By Substance Abuse
Alcohol and drugs not only affect the individual who uses them, they also have a negative impact on the addict's friends and family. The addict might act aggressively and erratic to their friends and family, they might steal valuables and money from friends and family in order to pay for the addiction.
When parents have an addiction they might neglect their children's needs. Older children might not pay attention to younger children due to being addicts. Entire families are affected by the addiction's impact, and not only the addict.
Codependency And Enabling
An intervention allows the healing process to start. The family is certainly due to the substance abuse of the addict, however, they can contribute to this situation as well, in how they enable and react to the addict.
Enabling is behavior that helps make it easier for an addict to continue their alcohol or drug addiction. It prevents the addict from being required to deal with the consequences of their alcohol and drug abuse. A good example of this is when they own a family member rent but then blow their money on alcohol or drugs and are unable to pay and the family member allows this to continue.
Many families think they are helping out and it comes from them not wanting their loved one to suffer. However, when that occurs a codependent relationship is created and the addict starts depending on this family member to continue their alcohol and drug habit.
In the meanwhile, the family thinks that if they don't do anything to help, that they will end up losing their loved one forever. This is a very slippery slope and it is critical for members of the family to take action so that toxic patterns can be avoided.
Family Ties Are Strained
When members of the family refuse to facilitate the habit of the addict, the addict might lash out due to not being able to see past their need and desire for alcohol or drugs. Unfortunately, this often creates more problems between the addict and the family.
Truthfully, the addict rarely sees just how destructive the alcohol or drug is until they are forced to be faced with the ugly truth. It isn't until then that they are forced to face the consequences of their own actions. An intervention that is guided by a professional will direct the loved ones and family members to confront the addict's behavior due to the addiction they have.
How An Intervention May Help
Interventions that are done properly will be positive and beneficial for everyone. The entire family will ideally be involved and present in the intervention. It allows them to air their grievances as well as communicate their concerns to the addict. The addict may then take these words to heart and realize that they do need treatment.
When an intervention is successful it gets the addiction to treatment and good progress can be made so that the whole family can start the healing process.
Professional Help With Interventions
Interventions are very delicate, it is critical to planned it out ahead of time and be prepared for the upcoming conversation that is going to take place. Options Okanagan Intervention has numerous excellent treatment options and programs for addictions as well as their families throughout Western Canada. What professional interventionist can do is work closely with the addict's friends and family to make the outcome more positive.
Substance abuse may damage whole families, but professional interventions provide both the addict and entire family an opportunity for the healing process to begin.
Options Okanagan Drug And Alcohol Treatment Centers in Kelowna, Salmon Arm and Vancouver, British Columbia – Men and Women are recovering and healing from Alcohol and Drug Abuse at our treatment center here in the Okanagan right now.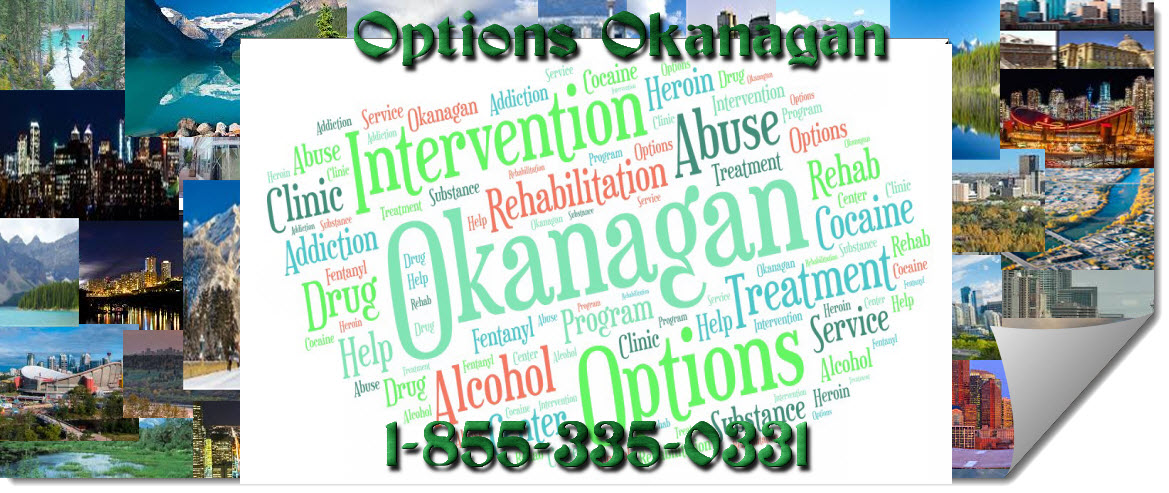 Our unique and distinctive drug treatment program allows men and women to come in from Calgary as well as Edmonton as we offer airport pickup.
Numerous clients come to us from Calgary and Edmonton and other locations in Alberta and even other provinces for Opiate addiction treatment, meth drug treatment, many other drug and alcohol addictions for rehabilitation because of the uniqueness of our treatment center.
Our Treatment Location:
Options Okanagan Drug Treatment Center
206 – 478 Bernard Avenue, Kelowna, British Columbia, V1Y 6N7
Toll Free Phone Number : 1-855-335-0331
Google+