Learn the role of Continuing Care in the treatment of addiction in Vancouver, Victoria or Kelowna, British Columbia – Options Okanagan Treatment Centers in Kelowna, British Columbia treating opiate and alcohol addiction and recovery.
Anyone honest with themselves in recovery treatment knows that their recovery is going to prove a lifelong process. There is no actual cure for addiction, so getting a life on a good track is going to mean staying on that track for the rest of your days. If you do not adopt this mentality, then no level of alcohol or drug addiction treatment will restore or maintain your sobriety, nor can you create the type of recovery that points you in the direction of healthy decisions and motivating experiences for the rest of your life. Recovery does start in residential treatment, but it keeps going with a comprehensive plan or package of continuing care as you move from a structured, safe, and supportive environment and move back into the larger world.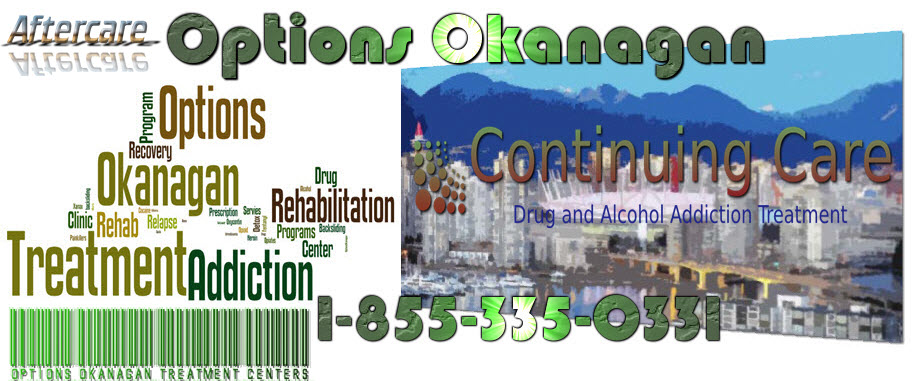 When you complete a residential program for addiction treatment, it can be very daunting transitioning back to a regular life, so added support is needed for encouragement and perhaps even some sense of solidarity with others facing the same circumstances. If this particular option is not available, an addict might find him or herself tempted to relapse, especially when they consider how serious their addiction is and they think about the substance they abused and possibly where they can go back and get it.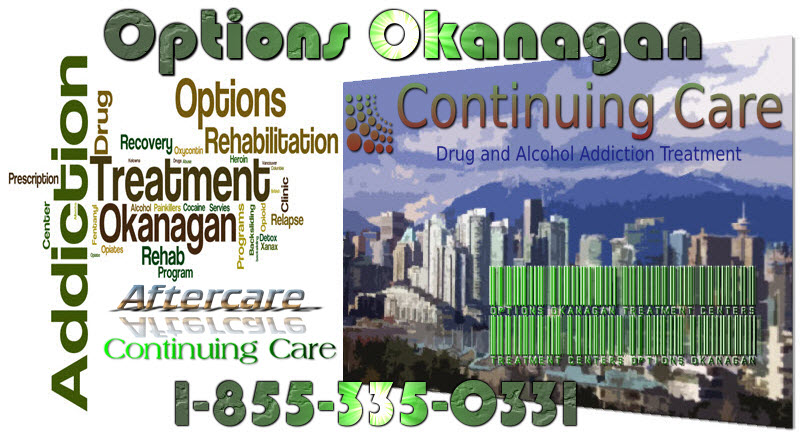 Many recovering addicts find continuing care group therapy to be quite a valuable life line when keeping up with their recovery program and sober lifestyle. Without the care of a continuing care provider and the support of peers also in group therapy, then higher-risk scenarios can possibly do you in and drive you back to your addiction. Support helps you cope with whatever your new life throws at you. Having access to a like-minded community can help you develop fundamentals critical to a successfully sober lifestyle, including adequate nutrition, appropriate rest, emotional support, and physical exercise. If you want to give your sobriety and treatment the best shot at working, then full participation is necessary in your continuing care and your group therapy. Spending time with those also in recovery or a little further along will give you ideas and inspiration on how to recognize triggers and resist them to prevent relapse so that your recovery can be long-term.

A good continuing care program can help restore wellness to many different facets of your overall life. You can deal with stress better, let go of resentments, and help heal or stay away from dysfunctional relationships that you developed while actively addicted. Continuing care and group therapy also goes a long way in lifting you out of the sheer loneliness, despair, and isolation many recovering addicts feel. For the most part, continuing care that incorporates group therapy has proven to be the secret to sobriety success for millions that have already gone through residential treatment programs for their addiction as they built sober and healthy lifestyles rather than relapsing or returning to their old ways.
Options Okanagan Opiate and Alcohol Treatment Centers in Kelowna, Salmon Arm and Vancouver, British Columbia – Men and Women are recovering and healing from Alcohol and Drug Abuse at our treatment center here in the Okanagan right now.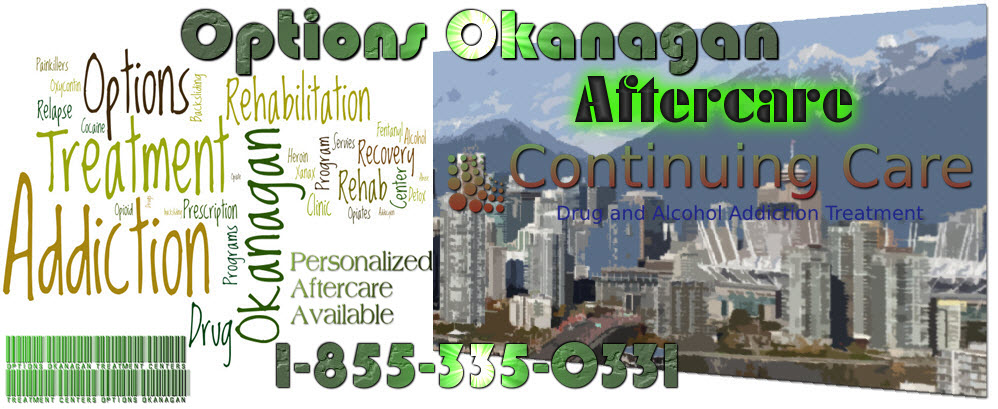 Our unique and distinctive Opiate Drug and Alcohol treatment program allows men and women to come in from Calgary as well as Edmonton as we offer airport pickup.
Numerous clients come to us from Vancouver, Calgary and Edmonton and other locations in Alberta and even other provinces for Opiate addiction treatment, heroin drug treatment, many other drug and alcohol addictions for rehabilitation because of the uniqueness of our treatment center.
Our Treatment Location:
Options Okanagan Opiate Treatment Center
206 – 478 Bernard Avenue, Kelowna, British Columbia, V1Y 6N7
Toll Free Phone Number : 1-855-335-0331
Google+