Going through drug opiate rehabilitation treatment to independence and freedom in Alberta and British Columbia : About Aftercare and Continuing Care – Options Okanagan Treatment Centers in Kelowna, British Columbia treating drug, opiate, fentanyl, heroin and alcohol addiction and recovery.
Independence and freedom does not get started instantly after treatment and therapy is complete, former addicts will need to go through a transition progression before they are completely ready for a healthy and sober lifestyle. The space between treatment and independence is definitely vulnerable. The majority of people have a problem with an incomplete comprehension of their new responsibilities and limited resources when they move towards a life of sobriety.
Recovering addicts absolutely require quality aftercare when they are to make their sobriety permanent in the future. Our mission is always to develop a customized aftercare policy for each individual in order to maximize their likelihood of success while they move toward full independence and freedom from addictions.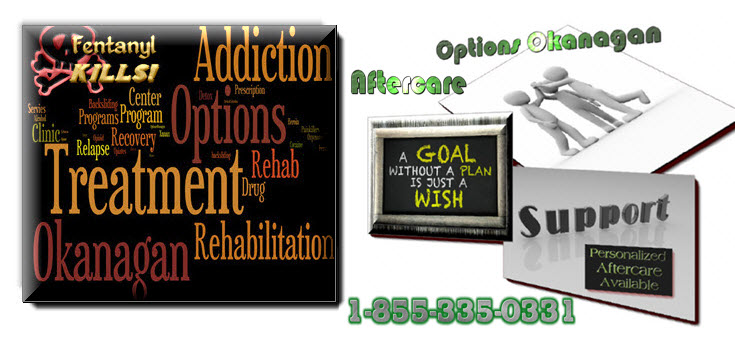 Preventing Relapses In Alberta And BC
As the individual learns the best way to manage his or her own recovery, relapse is the biggest threat that must be dealt with. Ongoing support programs and regular counselling are tremendously beneficial to most recovering addicts, and those methods make it easier to break out of the substance abuse cycle. Options Okanagan would like to give you the support every recovering addict needs to avoid relapses and chart a path to a lifestyle from drug and alcohol addiction.
Education And Family Assistance
Good aftercare programs assist relatives and also recovering addicts. They give much-needed education and support to loved ones. Options Okanagan staff try to work alongside families and individuals in order to improve the long-term prospects of people recovering from addiction. Members of the family who require additional assistance are frequently referred to community-based programs including Al-Anon and Nar-Anon programs. Bringing relatives into the process of recovery is vital in order to heal the instability and mistrust that addiction introduces to the family.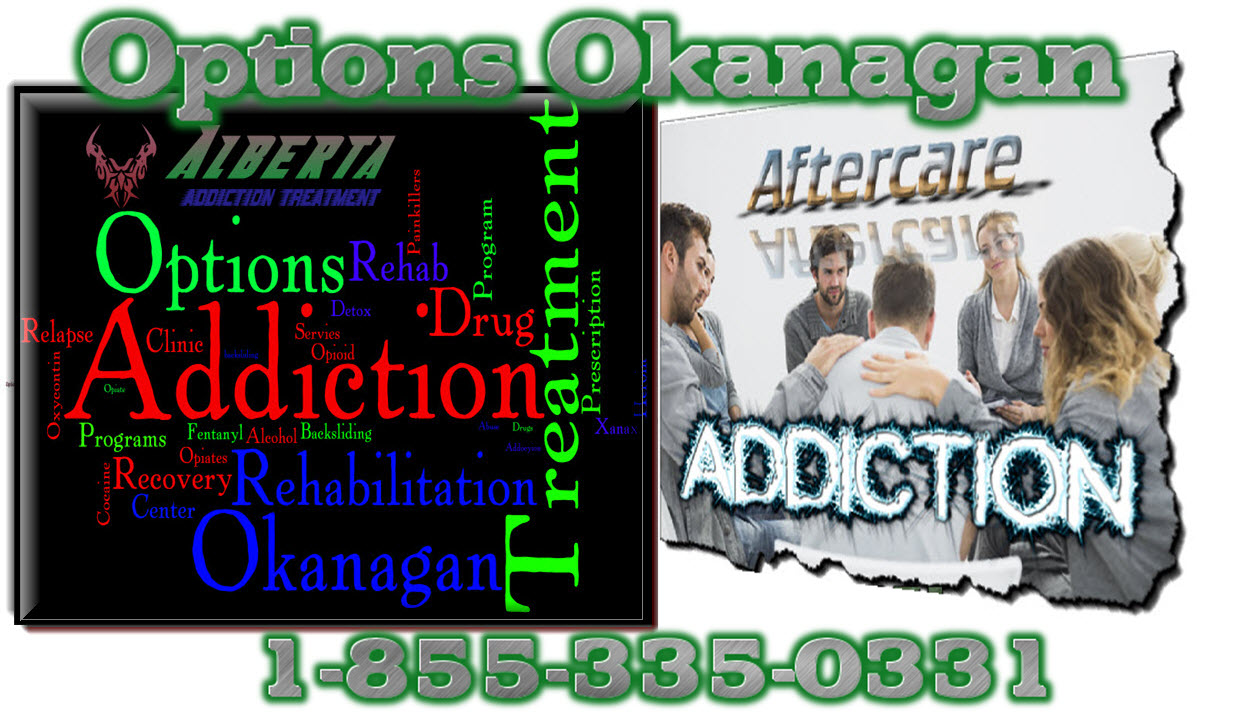 Communicating Freely After Recovery
Recovering individuals from addictions who have completed the initial phase with their drug or alcohol treatment may have a variety of concerns and questions. They usually wish to re-build damaged relationships, establish healthy coping mechanisms, and make better habits at this point. Options would like to provide you with a safe space, and individuals need to address their concerns, and then making them at ease with asking any kind of questions on recovery. Recovery takes a long time, and open communication is extremely important to making the aftercare and continuing care process successful.
Recovery Choices
The most effective recovery process is different for individuals and man or women. For this reason Options Okanagan helps and assists recovering addicts down many different paths to sobriety. Programs such as Alcoholics Anonymous (AA) and Narcotics Anonymous (NA) are the popular options, but they are in no way the only real ones. We start our assistance with every person by assessing their own recovery needs. This allows us to chart a recovery path that offers much-needed structure, guidance, and accountability on the path to sober living. Ultimately, Options gives recovering addicts the various tools that they need in order to interact with both a more substantial community of professional therapists together with peers.
Transitioning From Drug and Alcohol Treatment Programs In Alberta And British Columbia
Leaving an inpatient rehab facility and confronting real life is an extreme challenge for recovering addicts. We can provide people who have a variety of alternatives for transitional residences which are sensitive to the requirements of addiction recovery. This lessens the pressure individuals are exposed to and makes it much simpler to rebuild their lives. Finding yourself in close exposure to peers who may have faced similar challenges is a good help to those people who are just starting on the way to recovery.
Easing The Way From Drug Rehab Treatment To Normal Living
Options Okanagan realizes that addiction originates from numerous places. The tools and methods required to leave addiction behind and come back to mental health should be tailored to the requirements the average person. We have been focused on helping every recovering addict not simply complete basic treatment but additionally create a full recovery through our aftercare programs. Our support is intended to foster health on a both mental and physical level, so we are always ready to accept dealing with other professionals in the fields of medical and recovery who can help addicts chart a path back to full sobriety.
Options Okanagan Opiate and Alcohol Treatment Centers in Kelowna, Salmon Arm and Vancouver, British Columbia – Men and Women are recovering and healing from Alcohol and Drug Abuse at our treatment center here in the Okanagan right now.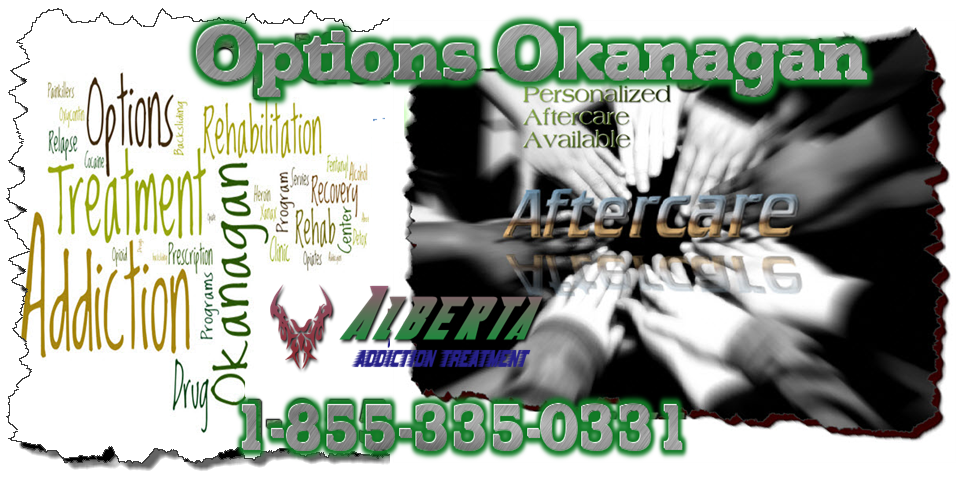 Our unique and distinctive Opiate Drug and Alcohol treatment program allows men and women to come in from Calgary as well as Edmonton as we offer airport pickup.
Numerous clients come to us from Vancouver, Calgary and Edmonton and other locations in Alberta and even other provinces for Opiate addiction treatment, heroin drug treatment, many other drug and alcohol addictions for rehabilitation because of the uniqueness of our treatment center.
Our Treatment Location:
Options Okanagan Drug and Opiate Treatment Center
206 – 478 Bernard Avenue, Kelowna, British Columbia, V1Y 6N7
Toll Free Phone Number : 1-855-335-0331
Google+