Substance abuse rehab in Lethbridge, Alberta – Options Okanagan Treatment Centers in Kelowna, British Columbia treating opiate, heroin, fentanyl and alcohol addiction and recovery.
Substance Abuse Rehabilitation For Lethbridge, Alberta Residents
For those who find themselves challenged by drug or alcohol addiction, our well-trained and highly-experienced counselors are able to be of assistance. They have been helping those who struggle with addictions for many year
At our rehab treatment center, we understand addiction. We realize how serious it is and how it can strike people during any point in their life. We also understand how difficult it can be to find a treatment option that will be effective and understanding while helping you fight the battle before you.
Our treatment centers are open to addicts and the special people in their lives. Our professionals are able and ready to assist those in Alberta who have addiction in their lives. To gain more information, call us at Options Okanagan.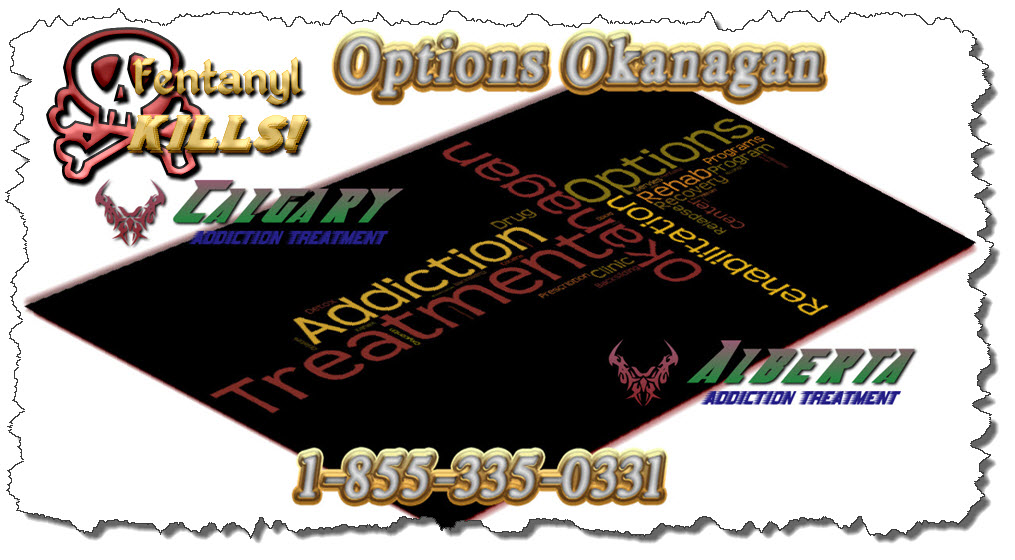 The counselors at Options will help Lethbridge residents and are also able to help anyone living in Canada with their alcohol and drug counseling needs. Their understanding allows them to properly care and guide you through your journey.
In order to lead you in the right direction as far as finding the rehab that will best fit your needs, our counselors utilize their experience and training to thoroughly assess your needs. Together, you and the counselor can find the best option for your rehabilitation.
The government funds most of the programs in Canada and Lethbridge that provide drug rehab. Patients are quite lucky to receive the quality services that offer the help. However, it can be difficult to get the treatment as many of the programs have super long waiting lists. This means it can take several weeks, to be admitted into the treatment you desire. The delay can be heartbreaking for those who have decided they are ready to turn their lives around. The good news is, there are options out there.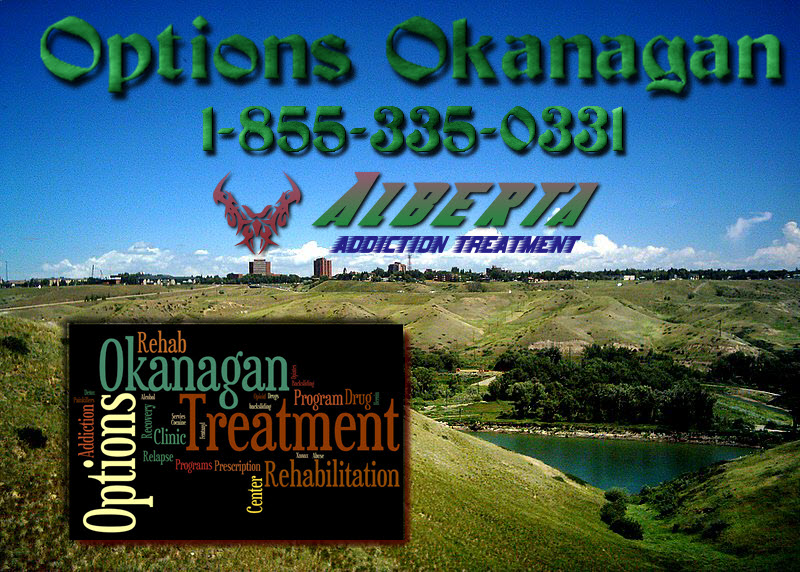 Addiction is tough to live with for anyone and everyone involved. People living in and around Lethbridge may find they have problems with cocaine, marijuana, and even prescription painkillers. Many things cause addiction, but the drugs never cure the problem. Addicts need help or they will find their problem getting out of control.
Many problems are caused by addiction and it makes life quite complicated. While addiction may begin to help deal with the stress in life, all the problems the condition cause actually add more stress. The problems caused make it difficult to live a life that is healthy or satisfying.
In order to feel better and better, an addict does what they can to feed their addiction. This becomes the sole purpose in the life of an addict and can cause losing everything they own, including vehicle, home, jobs, friends, and family, all because addiction has a stronghold on them. One of the first things to begin the fight with addiction is knowledge.
Breaking the addiction is a long process and in order to be successful with it, the addict must realize how much healthier, productive, and better they are as a person when they are clean and not abusing drugs or alcohol. You do not have to fight this alone. Contact Options Okanagan right away if you or someone special in your life is struggling with addiction. We will help you explore the most effective solutions to your drug or alcohol addiction.
You can live a healthy life with our solutions. Let us teach you how to get your life back and be happier and healthier. There are solutions available to you and in order to get the help you desire, you need to learn what you can about the different treatment options. We will work with you and your needs to help you find the best rehab treatment for your situation.
Options Okanagan Opiate and Alcohol Treatment Centers in Kelowna, Salmon Arm and Vancouver, British Columbia – Men and Women are recovering and healing from Alcohol and Drug Abuse at our treatment center here in the Okanagan right now.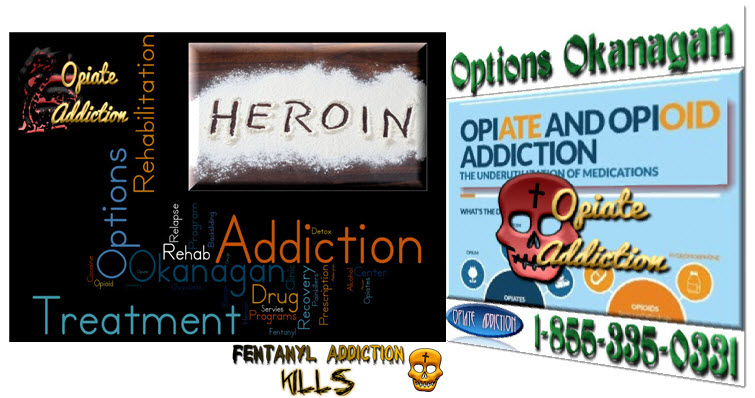 Our unique and distinctive Opiate Drug and Alcohol treatment program allows men and women to come in from Calgary as well as Edmonton as we offer airport pickup.
Numerous clients come to us from Vancouver, Calgary and Edmonton and other locations in Alberta and even other provinces for Opiate addiction treatment, heroin drug treatment, many other drug and alcohol addictions for rehabilitation because of the uniqueness of our treatment center.
Our Treatment Location:
Options Okanagan Drug and Opiate Treatment Center
206 – 478 Bernard Avenue, Kelowna, British Columbia, V1Y 6N7
Toll Free Phone Number : 1-855-335-0331
Google+