How to know if you have a painkiller addiction – Vancouver, Victoria and Kelowna, British Columbia by Options Okanagan Treatment Center in Kelowna, British Columbia treating Opiate and Painkiller addiction and recovery.
Many people choose to use painkillers to treat pain that is caused by injuries, chronic ailments, and surgeries. Unfortunately, as many as 50 million North Americans admit that they take the medications for non-medicinal purposes. Such symptoms suggest an addiction to painkillers. They're not as obvious as other addictions. If you know what you're watching for, you'll be able to help identify a painkiller addiction in friends and loved ones. If you do, always seek professional care for them.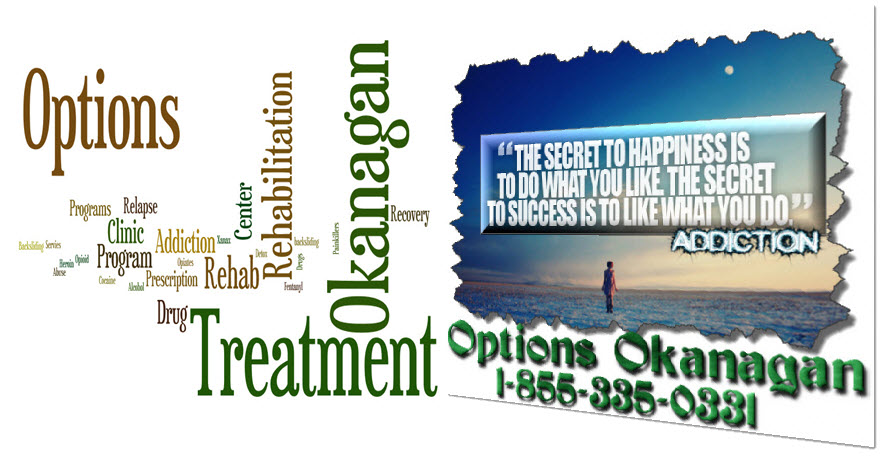 Physical Symptoms Indicating Painkiller Addictions
One of the easiest ways to identify a painkiller addiction is called miosis. This is when the pupils don't dilate, even if the person is in a low light situation. It's also called Pinpoint pupils". Additionally, painkiller addictions may also have blisters and read rashes on elbows and knees. Their faces may also appear feverish.
As the peak of the painkiller is reached, the addict may also have an advanced appearance of being drowsy. Eyes will become droopy which will make the person doze off or yawn continuously. As the person is always tired, they begin to have dark circles underneath their eyes. They may also hallucinate and eventually black out.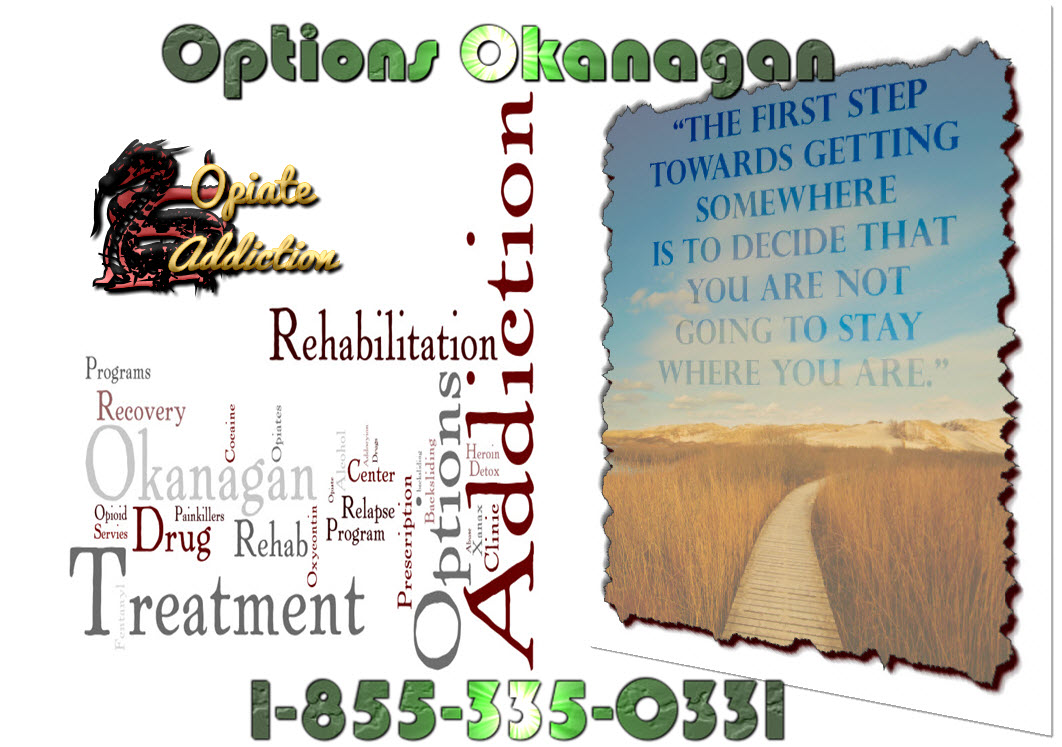 As the addicts miss a dose, they will have withdrawal symptoms that may appear to be the onset of the flu. They may become nauseous and vomit, they may have digestive issues and muscle aches and pains. If someone suddenly needs to use the bathroom frequently and they weren't before, you may want to consider a painkiller addiction.
Social Symptoms Of Painkiller Addictions
Frequently, the person will also have changes in their social behaviors. They want to be high so they will neglect the daily routine in an effort to seek out their drug of choice. They will forgo their normal routine and hobbies. They will hide from their social circles and they will often isolate in their own homes or room. They may also drop former friendships in exchange for spending time with new friends who are also addicts or dealers.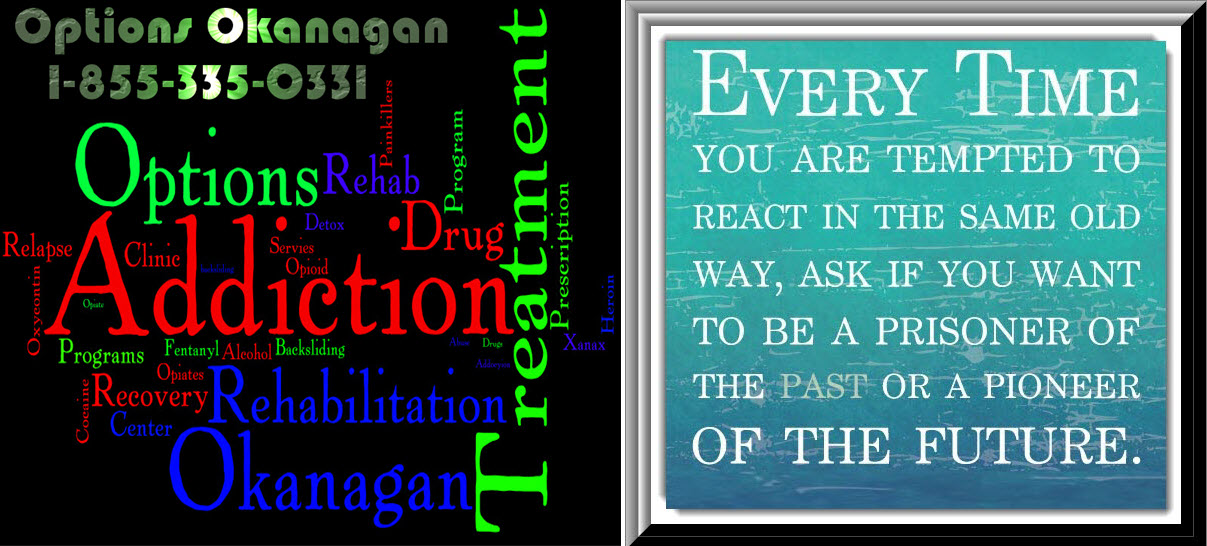 As they regularly use painkillers, they may begin to lose focus and maintain a serious lack of motivation. They may also avoid their life purpose and overlook all responsibilities. Watch for signs of suddenly dropping a job or dropping the momentum in a job. Watch for a lackadaisical attitude in school performance. These are serious warning signs.
Addicts will also display serious personality changes. They may become more defensive as they attempt to hide their condition from others.
Where To Seek Treatment For Painkiller Addiction
Inpatient rehab is the ideal treatment for a painkiller addiction. Medical guidance and observation are required as the patient goes through the withdrawal symptoms. If you, or someone you know, requires such care, contact the Options Okanagan Treatment Center at 1-855-335-0331.
Options Okanagan Opiate and Alcohol Treatment Centers in Kelowna, Salmon Arm and Vancouver, British Columbia – Men and Women are recovering and healing from Alcohol and Drug Abuse at our treatment center here in the Okanagan right now.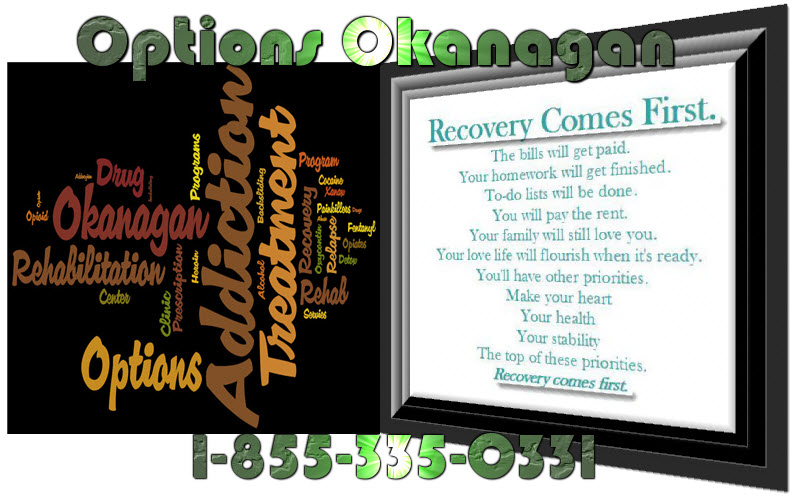 Our unique and distinctive Opiate Drug and Alcohol treatment program allows men and women to come in from Calgary as well as Edmonton as we offer airport pickup.
Numerous clients come to us from Calgary and Edmonton and other locations in Alberta and even other provinces for Opiate addiction treatment, meth drug treatment, many other drug and alcohol addictions for rehabilitation because of the uniqueness of our treatment center.
Our Treatment Location:
Options Okanagan Opiate Treatment Center
206 – 478 Bernard Avenue, Kelowna, British Columbia, V1Y 6N7
Toll Free Phone Number : 1-855-335-0331