Teenage addiction in Edmonton and Calgary, Alberta : A closer look at the problem of Drug Opiate and Alcohol abuse among teens – Alcohol and Drug Addictions – Options Okanagan Treatment Centers in Kelowna, British Columbia treating drug opiate, fentanyl, heroin and alcohol addiction and addiction recovery programs.
The sad fact of the matter is that drug abuse is a widespread concern in our world today, especially when it comes to teens. The addiction to drugs seems virtually impossible to conquer. The information that follows examines some key drivers of drug use among teenagers.
The use of drugs by teenagers is not a new phenomenon. Regrettably, drug use among the teen set has gone on for over fifty years, and no real answers have been found. The passage of time has seen the dilemma become even more firmly entrenched in society at all levels. Many reasons exist for drug addiction, and many complicating factors also serve as obstacles to finding a final solution.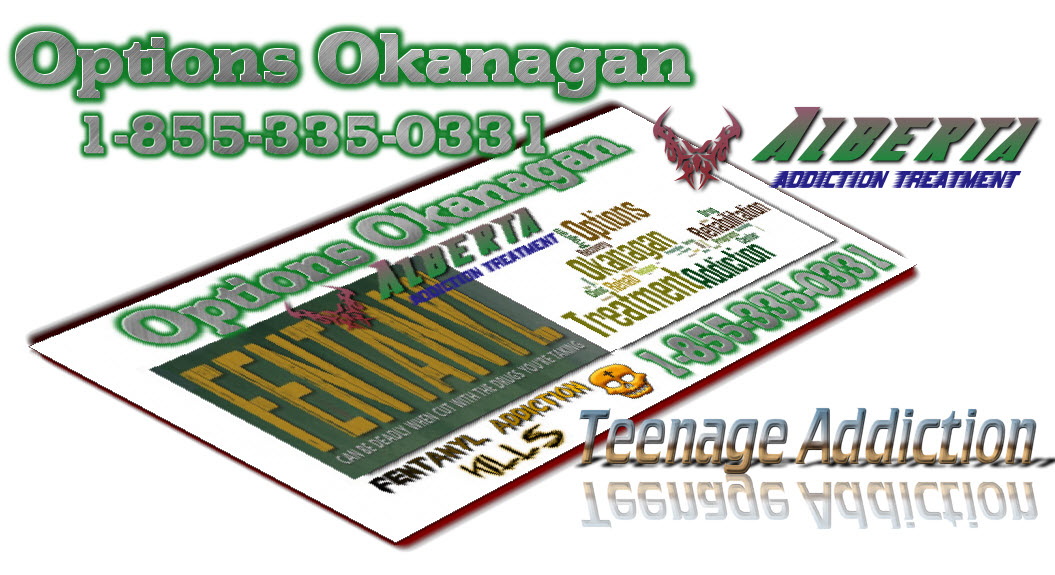 What Makes Teens Get Involved With Drugs?
Use Of Prescription Medications – BC and Alberta
It is undeniable that using prescription medication often results in addiction, and teenagers are certainly not immune. Such a transformation can happen anytime someone receives a prescription for drugs from a physician, but then decides to ignore use and dosage instructions. They may take a greater quantity than prescribed, or they could choose to keep using the drugs even though the condition for which they were given has long since passed. Pain medication often leads to an issue with addiction, as can sleeping pills, ADHD or anxiety medications. It is not unusual for teens to get trapped in this cycle due to an erroneous belief that the drugs are not as hazardous as street drugs.
Trouble With Communication
One reason why teens become entangled in alcohol and drug use is that they find themselves unable to communicate with their families. Too many youngsters are under the impression that their mothers and fathers care very little about them or are indifferent to their drug use. Thus, parents must always keep lines of communication open with their kids, especially about the topic of drugs. It is important to talk about the consequences of drug abuse and what it can do to their lives. In many cases, it just takes a bit of knowledge to keep kids on the right track. Remaining attuned to the hallmarks of drug abuse is also wise, as it can help parents spot an issue before it is too late.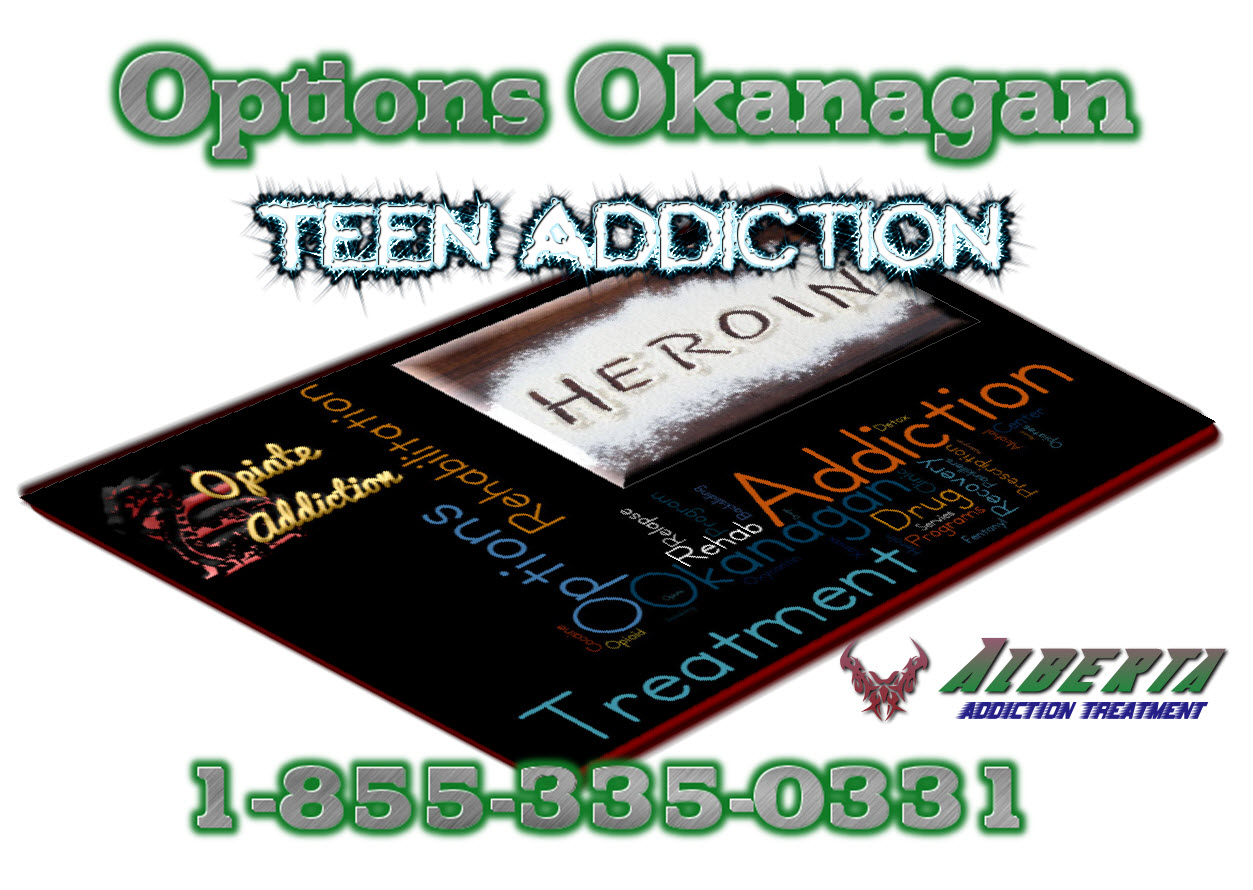 Lack Of Sufficient Supervision
Too many parents operate under the assumption that because their kids are older, they can be trusted to know the right path. But, teens really are still just children, and as such require consistent oversight. Their lives are at an extremely vulnerable crossroads, and peer pressure can take a toll. They may face substantial temptation to get involved with drugs and alcohol. Therefore, parents need to exercise their supervisory authority at all times. Parents must stay involved and engaged, be aware of their kids' friends and free time activities and do not let them do anything they please. While this can cause some friction, moms and dads must remember that their kids need them to be parents, not best friends, and that someday in the future, the kids will understand the reasons underlying such scrutiny. Taking an interest in a teen's life can keep them away from dangerous behaviors that lead to addiction.
Ready Access
Kids tend to learn by seeing. Parents should examine their own behavior in terms of alcohol and drugs. If parties that feature lots of drinking are common in the home, kids pick up on that quite quickly. Thus, it is essential to lead by example and act responsibly at all times. Store prescription drugs, alcohol and other such items in areas that are not readily accessible to teens. Leaving such temptation out in the open can be a recipe for disaster when inquisitive and curious teens are around. Parents should never unwittingly facilitate a growing addiction to drugs and alcohol.
Stressful Lives
Teens experience stress for all sorts of reasons. They may be struggling with school. Perhaps their parents are in the process of divorcing. The teenage years are fraught with all kinds of difficulties, and it is common for kids to use drugs or alcohol as a means of release and escape.
Getting involved immediately after a problem is suspected is vital to a teenager's future prospects. Securing treatment for the issue promptly, before it has a chance to escalate, is a great way to stop the downward spiral of addiction. Rehabilitation programs can make a huge difference in a teenager gripped by drugs and alcohol, and parents can play a critical role in ensuring that kids get the help the need. Heeding the advice outlined above goes a long way toward stopping addiction in its tracks and bringing a new sense of hope to troubled teens.
Options Okanagan Opiate and Alcohol Treatment Centers in Kelowna, Salmon Arm and Vancouver, British Columbia – Men and Women are recovering and healing from Alcohol and Drug Abuse at our treatment center here in the Okanagan right now.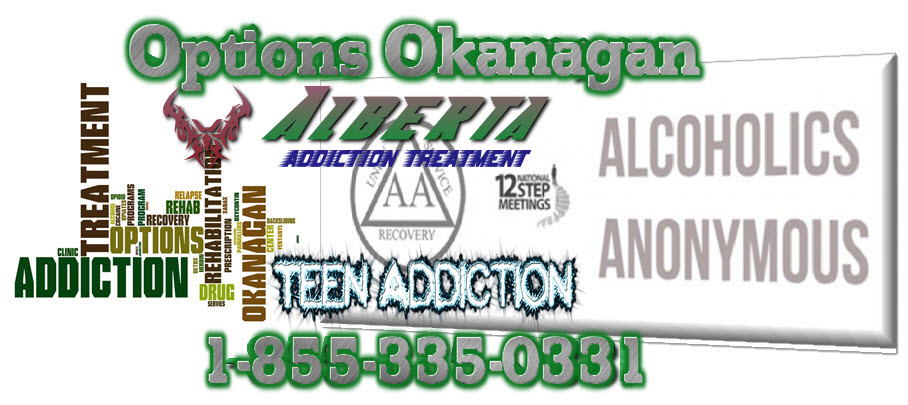 Our unique and distinctive Opiate Drug and Alcohol treatment program allows men and women to come in from Calgary as well as Edmonton as we offer airport pickup.
Numerous clients come to us from Vancouver, Calgary and Edmonton and other locations in Alberta and even other provinces for Opiate addiction treatment, heroin drug treatment, many other drug and alcohol addictions for rehabilitation because of the uniqueness of our treatment center.
Our Treatment Location:
Options Okanagan Drug and Opiate Treatment Center
206 – 478 Bernard Avenue, Kelowna, British Columbia, V1Y 6N7
Toll Free Phone Number : 1-855-335-0331