The best drug rehab treatment center In Airdrie or Calgary, Alberta by Options Okanagan Treatment Centers in Kelowna, British Columbia treating opiate, fentanyl and alcohol addiction and recovery.
If you are an Alberta resident who's looking for immediate help for drug addiction and you want a private drug addiction treatment program, then call 1-855-335-0331 to speak with one of our highly qualified addiction counselors. They have the necessary knowledge about various treatment programs and the experience in dealing with multiple drug addicts, which can help you find the drug treatment program that best suits your personal situation. We understand how difficult it can be to suffer from addiction problems, and we believe that drug addicts and alcoholics all deserve a chance to regain control of their lives and choose among the numerous drug rehab programs we offer. We guarantee that we can help you regardless of the nature of your drug addiction problem. Be sure to call "Options Okanagan" now.
Hundreds of people in Alberta have benefited from the guidance of our drug rehab counselors, helping them come up with a drug rehab program that meets their needs and personal situation. Plenty of people have tried locally funded drug rehab centers or drug addiction clinics but didn't get the results they expected. More often than not, this is because they received a drug addiction treatment that doesn't suit their needs. We are able to help people with substance abuse problems regardless of where they're located in Canada. It is important to remember that not all drug rehab programs are created equal.

If immediate help for drug addiction is what you need, phone 1-855-335-0331 today and talk to one of our addiction counselors.
Airdrie is among the several cities in Alberta and the entire nation of Canada that struggles with substance abuse including drugs like crack, cocaine, heroin, pot, oxys, etc. Once an individual has become addicted to drugs or alcohol, there's only one solution to put an end to the problem and that is by enrolling in the right drug addiction treatment program. There are several approaches when it comes to dealing with substance abuse problems. Some drug rehab centers believe that they can help addicts by introducing them to religion. Other treatment programs, meanwhile, place heavy emphasis on group counselling and make use of a disciplinary approach to correct unhealthy habits and encourage the patient to return to his or her sober ways through a counselling session held typically once per week.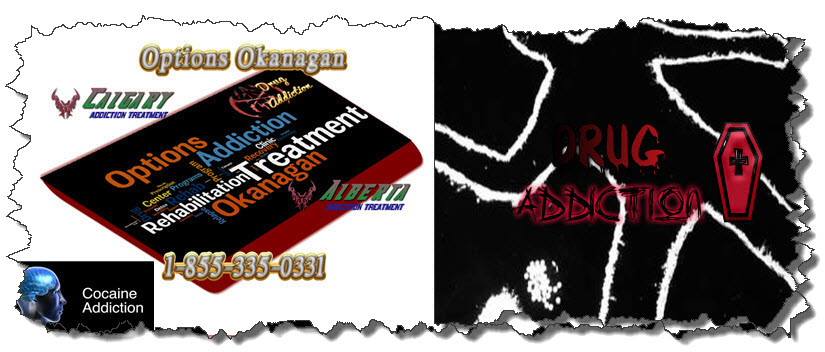 Many make the mistake of thinking that undergoing any kind of drug rehab than nothing but this is untrue, especially if you experience relapse and get addicted to drugs within a few days after leaving the drug rehab center. Thousands of people contact government funded drug rehab centers, but it can take a very long time before a patient gets in because these facilities are usually full. Private drug rehab centers provide a better alternative, as you simply have to sign up and most can usually accommodate you within a couple of days. But this doesn't mean you should just choose any private institution that helps drug addicts. Keep in mind that drug addiction cases vary a lot, and each case must be dealt with using a custom approach tailored to the specific needs of the individual.
Drug Addiction Dilemma In Airdrie And Calgary, Alberta
In Airdrie or Calgary, the main drug addiction problem has nothing to do with the type of drug rehab center to go to or the appropriate program to do. The primary issue in the city is not knowing the root cause of why people do drugs in the first place. Failing to resolve emotional problems and going through terrible life situations can force a person to turn to drugs or alcohol to bring temporary relief and help them forget about their personal issues. What starts out as an attempt to relieve anxiety can lead to substance abuse, as the body gets dependent on the drugs which fuels the cycle of addiction.

Drug addiction doesn't only affect the person using drugs, but also his personal relationship with the people around him or her. Don't wait for the time to come when the police barges through your door or you get rushed to the hospital to receive emergency care for an overdose. The best course of action is to contact a drug rehab center and ask how they can help you or your loved one who's suffering from substance abuse. At Options Okanagan, you can rest assured that we offer the most appropriate drug rehab treatment program for all our patients, taking into consideration their personal needs and situation.
Get in touch with Options Okanagan as soon as possible to talk about what we can do for you. Once you pick up the phone, you will be on your way to starting a new life for yourself.
Options Okanagan Opiate and Alcohol Treatment Centers in Kelowna, Salmon Arm and Vancouver, British Columbia – Men and Women are recovering and healing from Alcohol and Drug Abuse at our treatment center here in the Okanagan right now.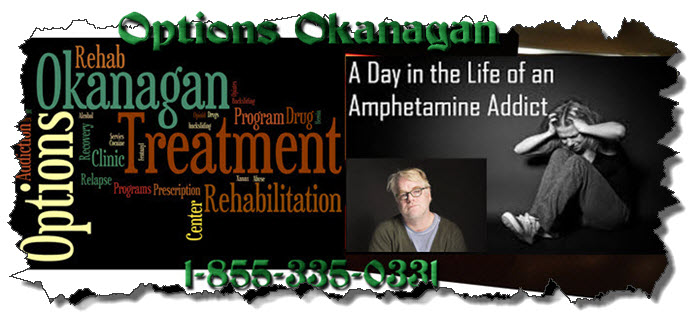 Our unique and distinctive Opiate Drug and Alcohol treatment program allows men and women to come in from Calgary as well as Edmonton as we offer airport pickup.
Numerous clients come to us from Vancouver, Calgary and Edmonton and other locations in Alberta and even other provinces for Opiate addiction treatment, heroin drug treatment, many other drug and alcohol addictions for rehabilitation because of the uniqueness of our treatment center.
Our Treatment Location:
Options Okanagan Drug and Opiate Treatment Center
206 – 478 Bernard Avenue, Kelowna, British Columbia, V1Y 6N7
Toll Free Phone Number : 1-855-335-0331
Google+