The Dangers of Fentanyl Laced Heroin or Cocaine in Vancouver, Victoria and Kelowna, British Columbia – Options Okanagan Treatment Centers in Kelowna, British Columbia treating heroin, fentanyl and alcohol addiction.
A heroin epidemic has swept across the US and Canada, faster than with any other substance the amount of North American's abusing this drug is rapidly increasing. In the United States, the estimated amount of heroin addicts range between 350,000 to 550,000, from only five years ago, this is a 75% increase. The harsh and devastating consequences associated with heroin addiction, have affected many people from the suburban housewife to celebrities and the endless individuals in between.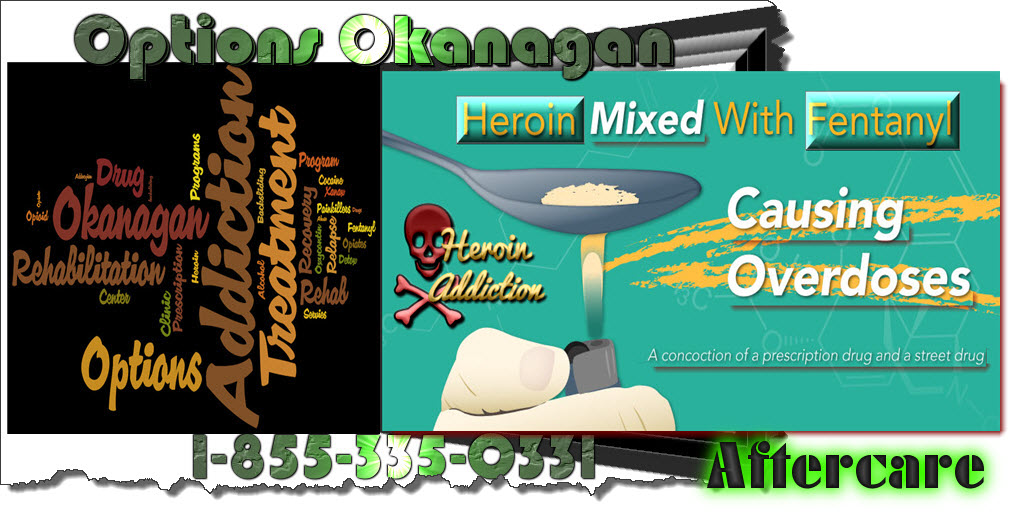 The 'SuperDrug' Sudden and Catastrophic Emergence of Fentanyl in Heroin
Although there is a greater awareness about this heroin epidemic, underground there is another type of drug abuse growing, it could be far more dangerous than a heroin addiction. There is new drug mix called 'SuperDrug', fentanyl laced heroin which has killed quite a large amount of people in many cities across Canada and the USA, including: Toronto, Vancouver, Philadelphia, Detroit, Chicago, Pittsburgh and St. Louis.
What Is Fentanyl and Why Is This Drug Combination So Lethal?
Originally fentanyl was manufactured in the 1960s and in the 1990s was when it was first introduced on the consumer market for palliative reasons. The painkilling powers that this drug contains are eight to one hundred times more potent than those in morphine, in hospital settings, fentanyl is commonly used as an anesthetic, for example in operating rooms or intensive care units.
Fentanyl is also used to manage long-term pain in chronic conditions, for example cancer. This powerful drug is opiate based and works by binding itself to the opiate receptors in the body´s brain this increases the dopamine levels and provides a feeling of euphoria and relaxation.
The "Ultimate High" With Fentanyl
When a physician gives fentanyl as a prescription drug, it is administered via various forms, for example a transdermal patch, a lozenge or an injection. However when fentanyl is used recreationally, it is generally synthesized in illegal laboratories, here they are often mixed with heroin or cocaine in a powder from.
Heroin or cocaine that is laced with fentanyl, which means the drugs are combined is a popular item that addicts search for on the black markets hoping for that "ultimate high" even though when taken together, these drugs are probably the most lethal. When combined, the dangers of fentanyl laced with heroin or cocaine can result in consequences that are deadly, for example:
a) Cardiovascular Complications
b) Drowsiness, Disorientation or Confusion that ins Increased
c) Respiratory Depression or Arrest
d) Gastrointestinal Distress
e) Disruption of Normal Mental Functions
f) Unconsciousness, Sedation or Coma
g) Death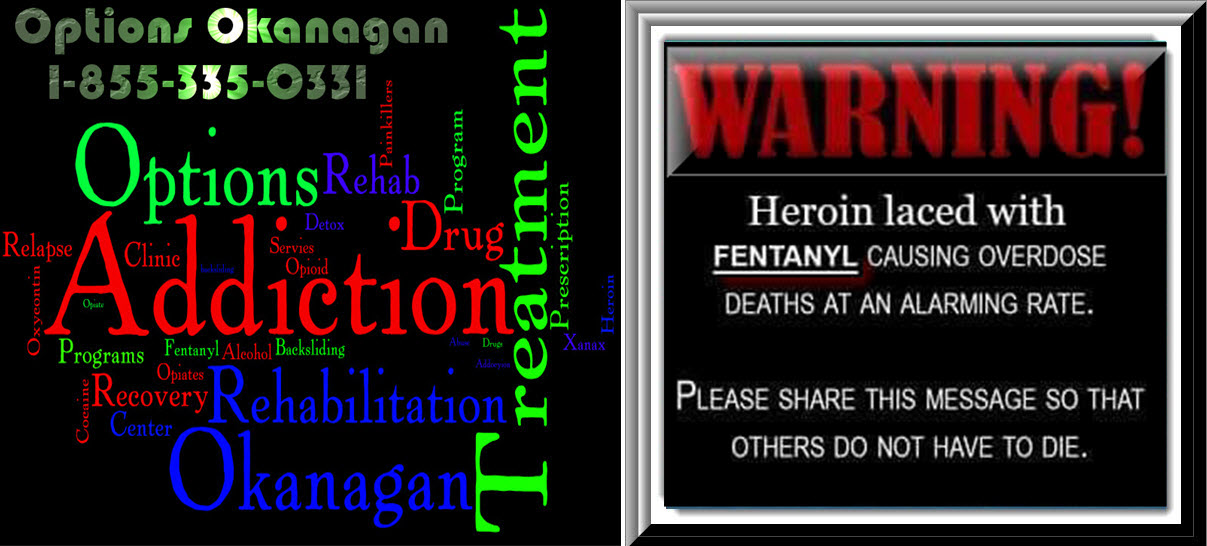 A Drug That Is Unpredictable
Perhaps what makes fentanyl laced cocaine or heroin so dangerous is the it is highly unpredictable. There are no rules or regulations when it comes to illegal drug combinations which have been synthesized on the black markets. Those who actually consume these mixtures of drugs, have no real idea of what they are putting in their bodies.
On the black markets, fentanyl may also be sold as heroin, this often causes the individuals to use it to overdose. A single overdose episode could be an incident that is fatal and costs a life. Though due to the amplified euphoric effects, addicts are drawn to this combination, they could be paying the ultimate price which is their lives.
Across the United States and Canada, many health care officials are concerned that heroin abuse which is problematic and a trend seen in North America will result in epidemics of overdose as more drug abusers start to combine these dangerous substances together.
It is Critical to Seek help
If someone you love or if you are abusing fentanyl or a combination of cocaine or heroin with fentanyl, it is crucial that you immediately seek help. The intensity of this kind of addiction which could result from abusing drugs can be extremely overpowering and without professional guidance, recovery will not be possible.
If you have become addicted to heroin, cocaine, fentanyl or any combination of these drugs, you will have to safely detoxify from them, this way withdrawal complications can be avoided. This means the assistance of drug addiction specialists such as a physician, therapists and psychiatrists who can help you to address the various factors which are involved.
It Is Important To Be Aware of The Risks
Combining prescription medications with illicit street drugs, for example fentanyl, is lethal, it can cause your life to turn for the worse. Whether you, yourself are searching for it to satisfy your personal addiction or if you are being pressured by others into taking these substances, it is important to be aware of the risks that you are taking.
Although one of the most difficult task you will ever take on is the recovery from an addiction, this is the path that can help you in overcoming the dangerous addiction to fentanyl laced cocaine or heroin.
Options Okanagan Opiate and Alcohol Treatment Centers in Kelowna, Salmon Arm and Vancouver, British Columbia – Men and Women are recovering and healing from Alcohol and Drug Abuse at our treatment center here in the Okanagan right now.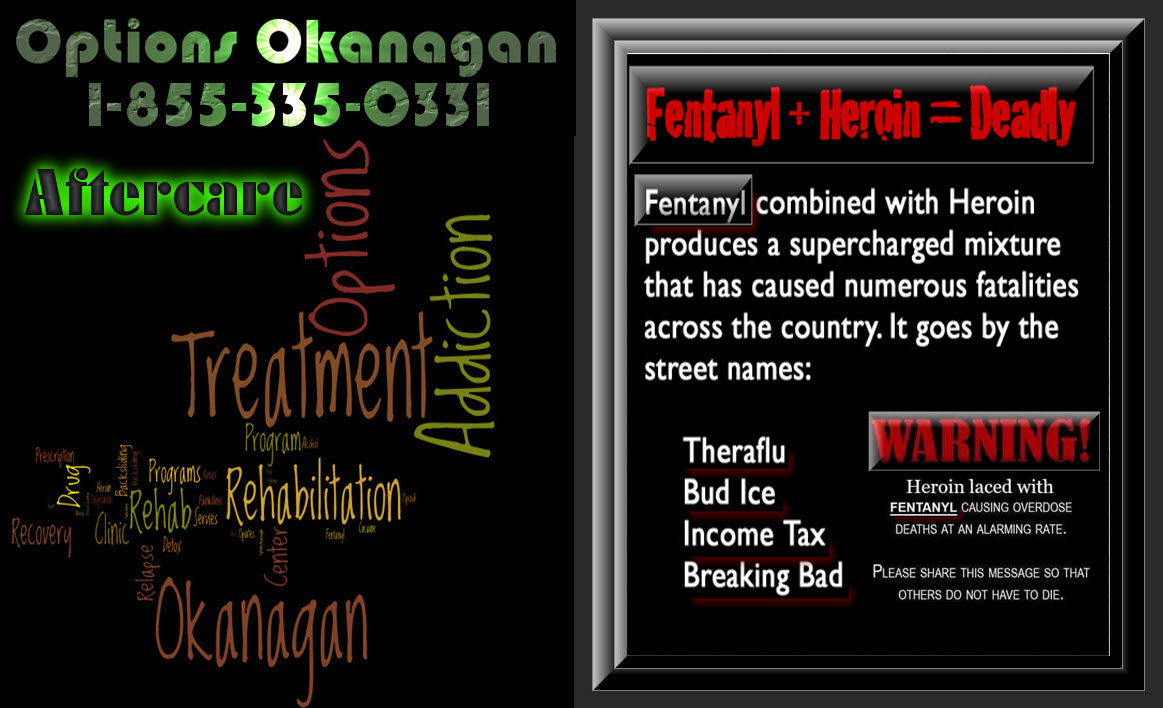 Our unique and distinctive Opiate Drug and Alcohol treatment program allows men and women to come in from Calgary as well as Edmonton as we offer airport pickup.
Numerous clients come to us from Vancouver, Calgary and Edmonton and other locations in Alberta and even other provinces for Opiate addiction treatment, heroin drug treatment, many other drug and alcohol addictions for rehabilitation because of the uniqueness of our treatment center.
Our Treatment Location:
Options Okanagan Opiate Treatment Center
206 – 478 Bernard Avenue, Kelowna, British Columbia, V1Y 6N7
Toll Free Phone Number : 1-855-335-0331
Google+