Fort McMurray area drug opiate and alcohol rehabilitation services, for Alberta area residents – Options Okanagan Treatment Centers in Kelowna, British Columbia treating opiate, crack cocaine, heroin, fentanyl and alcohol addiction and recovery.
Although there are a number of different harmful drug substances available that can be abused by a person, each addiction has some key characteristics in common. Addiction is an extremely dangerous and complicated condition. It is a very serious condition, but fortunately there are readily available treatment programs that can help addicts get access to the resources they need in order to lead a sober and clean life. The addiction facility called Options Okanagan is fully committed to help addicts get connected with those resources that will suit their needs the best. Options Okanagan can help guide addicts towards a lifestyle that is free of drugs so that they can lead normal lives. All addictions can be overcome.
For people who have never had to live or struggle with addiction, it is often easy to overlook the rehab process that focuses on the addict's needs. Here at Options Okanagan, our priority is on helping the addict stay focused on their issues. That allows us to provide them with the resources we have and work together to help them make positive changes in their lives that will help them cope more naturally without alcohol or drugs. Our counselors are prepared to work with you, the addict, to help you find an effective and affordable treatment plan that works best for you. We have resources available to help you as well.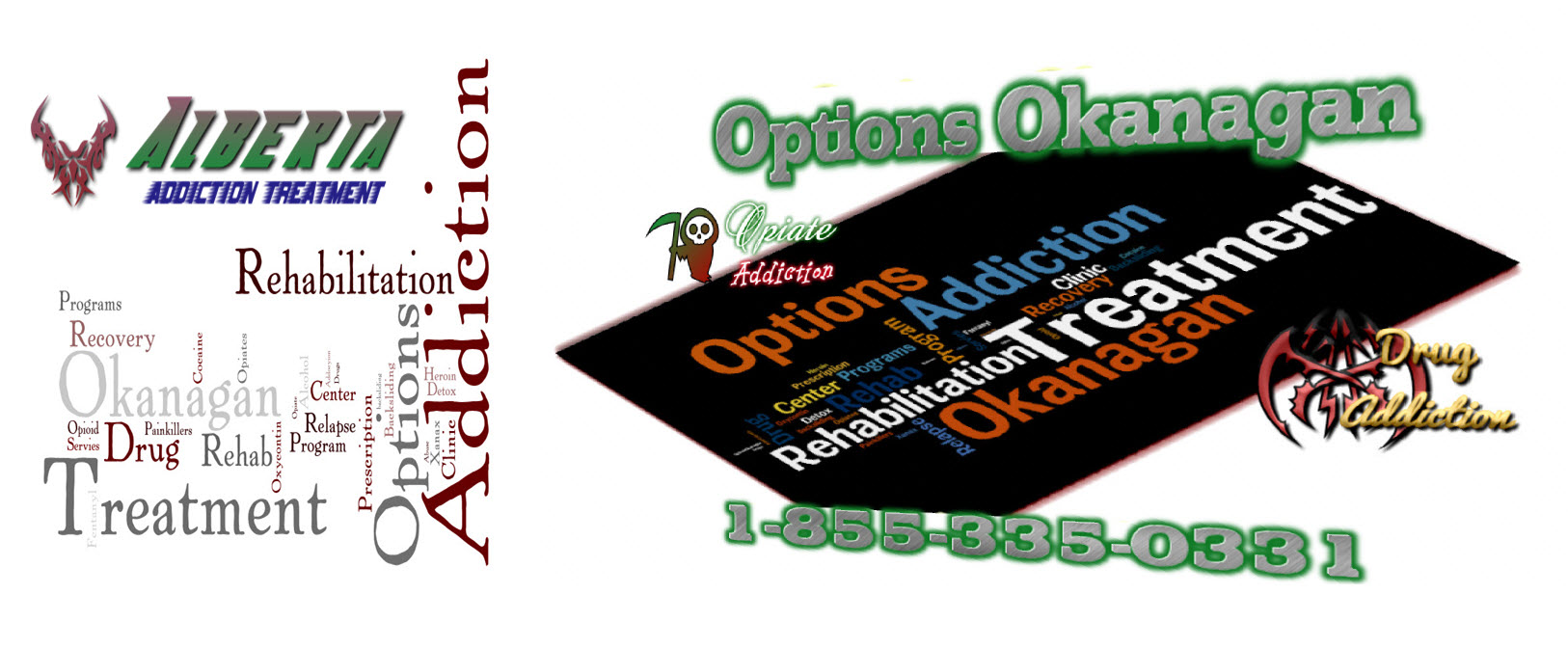 Here at Fort McMurray, we are one of Canada's great economic successes. However, that doesn't mean that the overall community doesn't have any challenges. What it does mean is the local residents are addressing it. For many regions substance abuse is a very serious concern, and it can spiral out of control very rapidly and if it is left unchecked can significantly damage entire communities. Not only does addiction harm an individual's body, it wreaks havoc on their friendships, professional life and social life as well. Recovery is one of the most challenging times that an individual will ever face in life. The process is very long and it is hard to face alone. The Fort McMurray area has many excellent resources available to assist individuals with the rehab process. There are numerous excellent organizations that can work together to help addicts with successfully treating their addictions and with long-term rehab.
Due to the numerous challenges that are faced by every addict, and the different substances that are abused, there isn't any single way to treat all addictions. Something that is effective for one addict won't be effective for another one. Treatments need to be customized so that the situation can be addressed effectively. Here at Options Okanagan, we fully understand this and realize that every person needs to have individualized treatment. We are available to help guide you through this process of making critical decisions and to assist you with finding the best way to treat whatever your specific addiction is.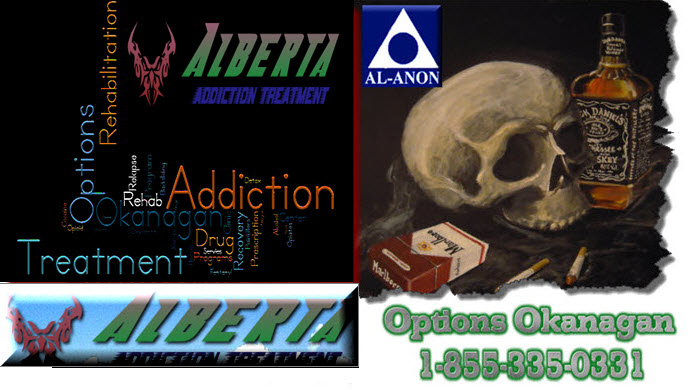 Different Addiction Issues Fort McMurray, Alberta Is Facing
Every community has its individual issues to deal with it. There are some addicts who are into alcohol abuse and others that are into specific drugs. The oil industry is predominant in the Fort McMurray area, which means many transients come to the region. Having no social ties and loneliness can drive individuals to do things that normally they wouldn't do. Short and long term transients make the decision to use alcohol or drugs to fill the void and soothe their loneliness.
Those are only short-term solutions of course. The real issues must still be resolved so that a happy and normal life can be led. Alcohol and drugs merely mask the real issues that the addict is facing. Any form of abuse is a type of psychological condition that may linger long after the physical desire for alcohol and drugs. It is critical that each need be addressed separately in order to resolve the condition they are faced with.
Finding A Fort McMurray Rehab Program And Effective Treatment
Addiction should never be trivialized. A long-term solution and plan is needed in order to properly treat it. It needs to be done with care and sensitivity by professional who understand how to properly address the different issues that the addict is faced with. Options Okanagan has many options available. Their are highly-trained professionals on their staff who are prepared to help community residents. Call us today and allow us to assist you with all of your addiction needs.
Options Okanagan provides a comprehensive treatment program. It takes both the family and the individual into consideration. We have various facilities and programs all across Canada that Option Okanagan manages. Both government programs and private are available. We are here to help so you can start enjoying life once again. The sooner you get started with treatment, the sooner you will be able to get your life back on track. Call us today so we can help you take your life back.
Options Okanagan Opiate and Alcohol Treatment Centers in Kelowna, Salmon Arm and Vancouver, British Columbia – Men and Women are recovering and healing from Alcohol and Drug Abuse at our treatment center here in the Okanagan right now.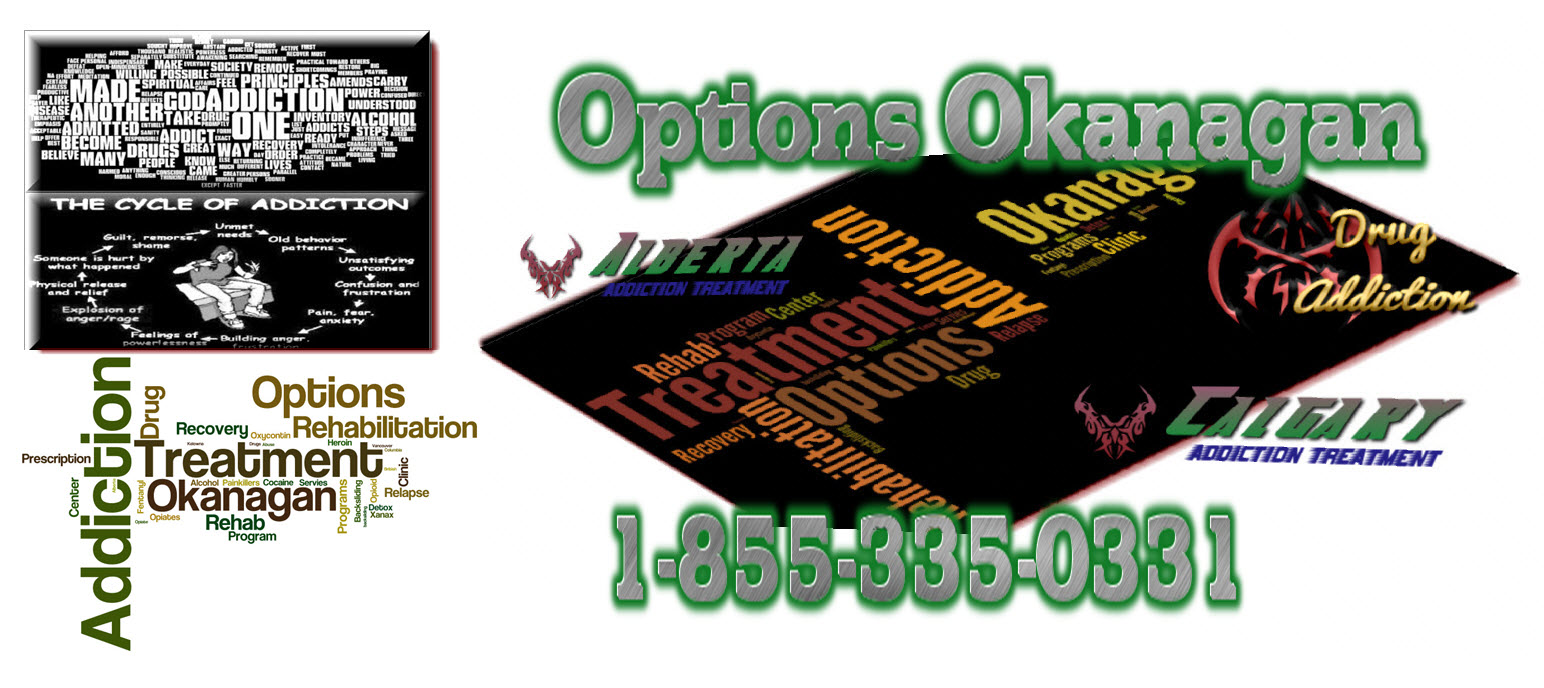 Our unique and distinctive Opiate Drug and Alcohol treatment program allows men and women to come in from Calgary as well as Edmonton as we offer airport pickup.
Numerous clients come to us from Vancouver, Calgary and Edmonton and other locations in Alberta and even other provinces for Opiate addiction treatment, heroin drug treatment, many other drug and alcohol addictions for rehabilitation because of the uniqueness of our treatment center.
Our Treatment Location:
Options Okanagan Drug and Opiate Treatment Center
206 – 478 Bernard Avenue, Kelowna, British Columbia, V1Y 6N7
Toll Free Phone Number : 1-855-335-0331
Google+