Fort McMurray drug and alcohol rehabilitation treatment centers and programs – Vancouver, Victoria and Kelowna, British Columbia. – Options Okanagan Treatment Centers in Kelowna, British Columbia treating opiate, fentanyl and alcohol addiction and recovery.
Regardless of the drugs that are being taken, we, as drug counselors in drug rehab centers help men and women to stop the addiction and begin dealing with life. For many years, the challenge has been that rehab centers are challenging to find. You want one that is effective and affordable and that will treat the specific drug of choice for your loved one. This may mean special treatment facilities or special situations. At "Option Okanagan" our facility treats all addictions. Give our drug addiction counselors a call today and let us show you how we can help.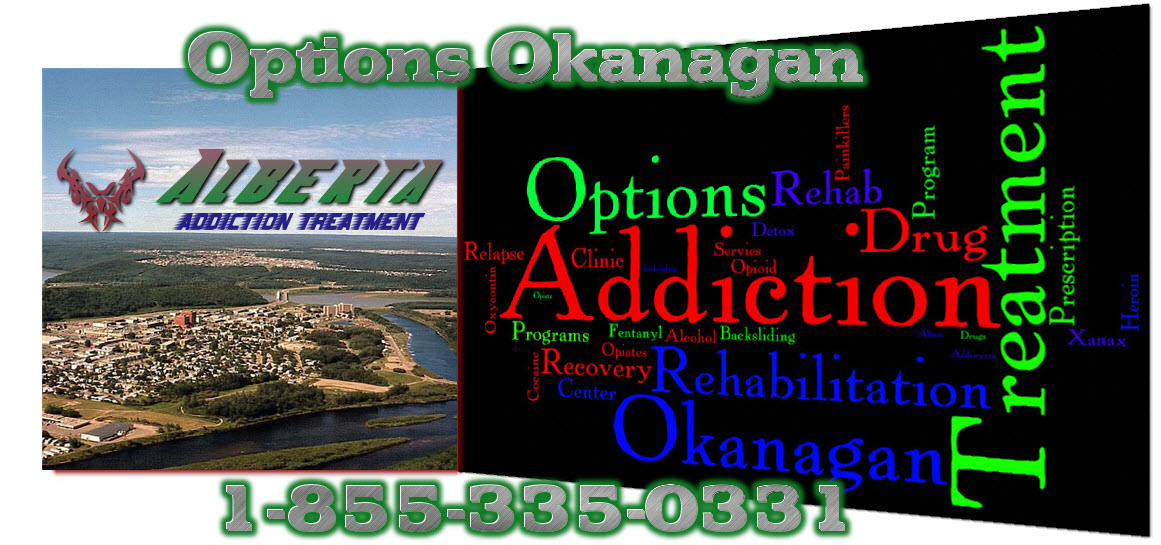 Recognized and renowned for their diligent work, residents of Fort McMurray show what happens when you apply yourself. With hard partying and drug addictions, it can quickly escalate to a serious problem. From pot to crack to cocaine, it can rapidly show an adverse effect on good workers in the oil industry. Sadly, many are battling these addictions and they're still good people who have a job and a family, they just have an addiction that needs to be addressed. It can be very challenging to find a good drug rehab center that will treat the addiction with long-term results. In most cases, the centers are approved by the government and are well worth the time and investment it takes to get someone in there and through the rehab program.
There are a variety of approaches that can be utilized in handling the drug addictions. There is also alcohol abuse and co-occurring addictions to be considered. Each drug addict has his or her different drug of choice and addiction story. Thus, there are different approaches to treatment. You'll better understand these approaches when you give us a call and focus on the best approach for your loved one. You'll better understand the options when you take the time to understand what rehab is all about and how it's done.

Drug Addiction Problem of Fort McMurray, Alberta
Fort McMurray isn't alone in the world of drug addiction, however, an issue has been noted and are being addressed in this oil industry town. As drug traffickers and dealers are selling to those with money, they are damaging the social structure as we know it. More workers are coming up with unique and constructive reasons for missing work. All of these are drug related. Many are away from their loved ones and seeking ways of curing the loneliness that ensues when you're far from home. While alcohol "helps" in some situations, it can also be very detrimental. Add drugs to this mix and you have a cocktail for a disaster. The relief found from drugs and alcohol is only temporary at best. As the results of drugs and alcohol wear off, the problems are often magnified. Add to that the cost and the loss of work and you have an instant recipe for disaster. Now, there is an addiction problem.
Drug Rehabilitation Is a Possibility
Drug and alcohol addiction are serious issues. They are challenging to handle and sometimes very delicate. Anyone who suffers from substance abuse of any kind should give our offices a call and let us help. You'll find that our rehab addiction counselors are knowledgeable and understanding. This is a private rehab and detox treatment center across the entire Canadian region. Here, you'll find the help that you need to kick the habit and get on with your life. Don't wait until it's too late. Do something now.
Get in touch with Options Okanagan as soon as possible to talk about what we can do for you. Once you pick up the phone, you will be on your way to starting a new life for yourself.
Options Okanagan Opiate and Alcohol Treatment Centers in Kelowna, Salmon Arm and Vancouver, British Columbia – Men and Women are recovering and healing from Alcohol and Drug Abuse at our treatment center here in the Okanagan right now.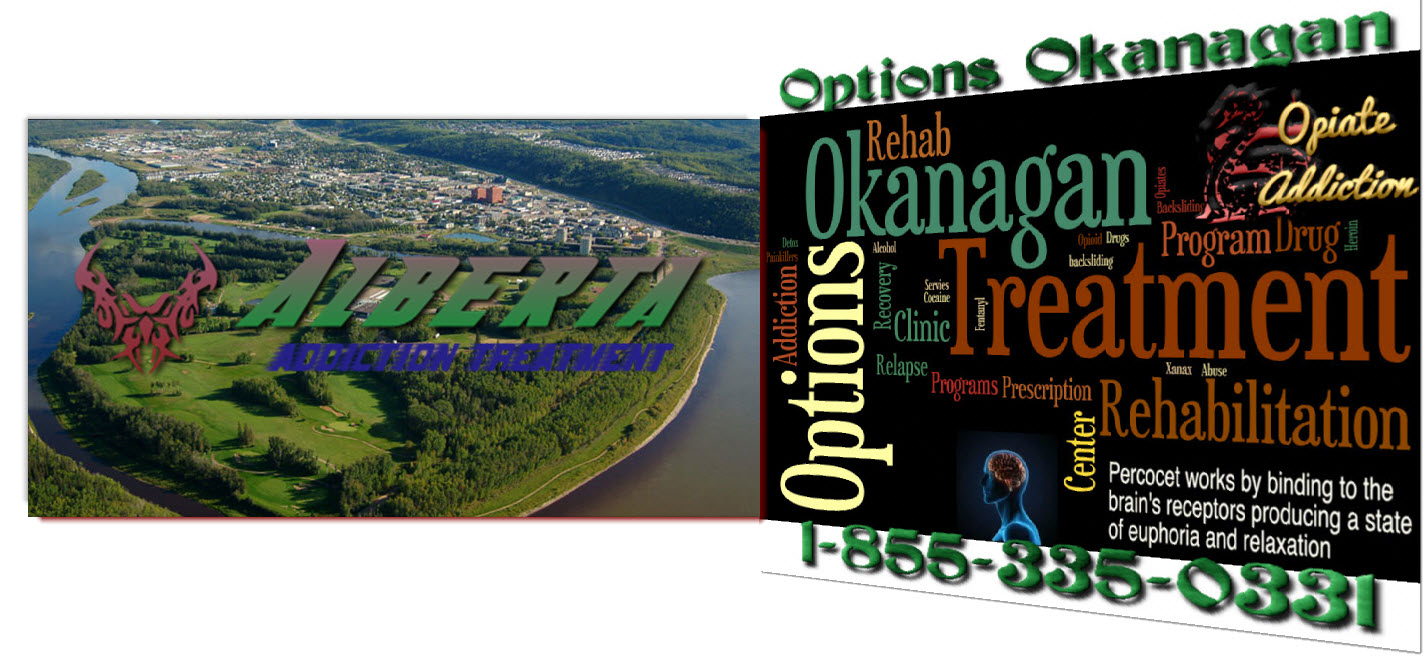 Our unique and distinctive Opiate Drug and Alcohol treatment program allows men and women to come in from Calgary as well as Edmonton as we offer airport pickup.
Numerous clients come to us from Vancouver, Calgary and Edmonton and other locations in Alberta and even other provinces for Opiate addiction treatment, heroin drug treatment, many other drug and alcohol addictions for rehabilitation because of the uniqueness of our treatment center.
Our Treatment Location:
Options Okanagan Drug and Opiate Treatment Center
206 – 478 Bernard Avenue, Kelowna, British Columbia, V1Y 6N7
Toll Free Phone Number : 1-855-335-0331
Google+