Heroin addiction and abuse treatment in Calgary, Edmonton, Red Deer and other parts of Alberta by Options Okanagan Treatment Center in Kelowna, British Columbia treating drug addiction and recovery.
Heroin, or "diamorphine" as it is medically known, is a synthetic form of opioid narcotic painkiller made from the morphine molecule. Diamorphine is medically used for treating pain. The street name for this illegal substance is heroin. On the streets it is also called "black," "tar," "horse," "smack," "dope," or "H," where it is found in freebase form and has a thick white powder appearance. There is a low boiling point for freebase heroin, allowing it to be smokeable. A third type of heroin is black tar heroin. It is frequently synthesized and imported from Mexican drug cartels. Heroin can be inhaled using a straw (commonly referred to as "chasing the dragon"), snorted, smoked using a bong or injected into one's vein.

Heroin is an extremely addictive downer. Once it enters into the body it converts into morphine, which creates feelings of euphoria and provides analgesic effects also. The natural reward center of the body is interfered with by the drug, and can be altered if heroin is abused long-term and chronically. After heroin is used, surges of euphoric feelings are reported by the user. "Going on the nod" frequently follows, which describes alternating between drowsiness and wakefulness.
Heroin enters into the brain very quickly, which for many people makes it a very addictive substance. An estimated 25 percent of people who try heroin end up becoming addicted to it. A heroin user over time develops a tolerance, meaning that in order to get the same rush and high, the user must continue taking an increasingly higher dose of the drug. If an individual who is physically addicted to heroin stops taking the drug, he or she will have negative withdrawal symptoms and that might result in a relapse.
Many heroin addicts use other drugs as well in order to enhance their high from heroin. Many addicts in particular mix other types of downers such as benzodiazepines or alcohol in order to feel an even more intense high. Since respiratory depression is caused by all downers, it can result in major health complications like death from overdose. Other individuals mix heroine and upper together like cocaine ("speedball") in order to feel effects that are even more intense. Using uppers and downers simultaneously is the perfect way to bring on a heart attack.

It is possible to overcome heroin addiction with proper management and the appropriate detox program. At Options Okanagan Treatment Center, our supportive staff has treated numerous individuals for heroin addiction.
Why Inpatient Treatment Should Be Considered For Heroin Addiction
Virtually every aspect of an addict's life are impacted by the long-term effects that heroin addiction and abuse causes. Their relationships with loved ones and friends can become strained, it can be difficult to find or keep a job, and they might end up on the streets and homeless. A heroin addict tends to become chronically preoccupied with chasing down the next high, which can lead to the individual losing essentially everything that made them the person who they once were. However, there is still hope. We work very hard here at Options Okanagan Treatment Center to ensure that your heroin addiction recovery is successful
Our specialty addiction center has long been recognized as a leader in the recovery and treatment for many individuals who struggle with chemical dependency problems, like heroin addiction. We provide our clients with the skills, individualized treatment plans and education needed for recovery so that they can live heroin-free lives. Our approach to heroin addiction treatment is client-focused, and our plans are created with our patients needs in mind. We will ensure that you are included in each step of our treatment process and will use your input in order to create your care plan for when you stay with us.
We here at Options Okanagan Treatment Center understand that the key to you recovering from heroin addiction is held by you alone. Our goal is to give you the necessary skills for making that into a reality.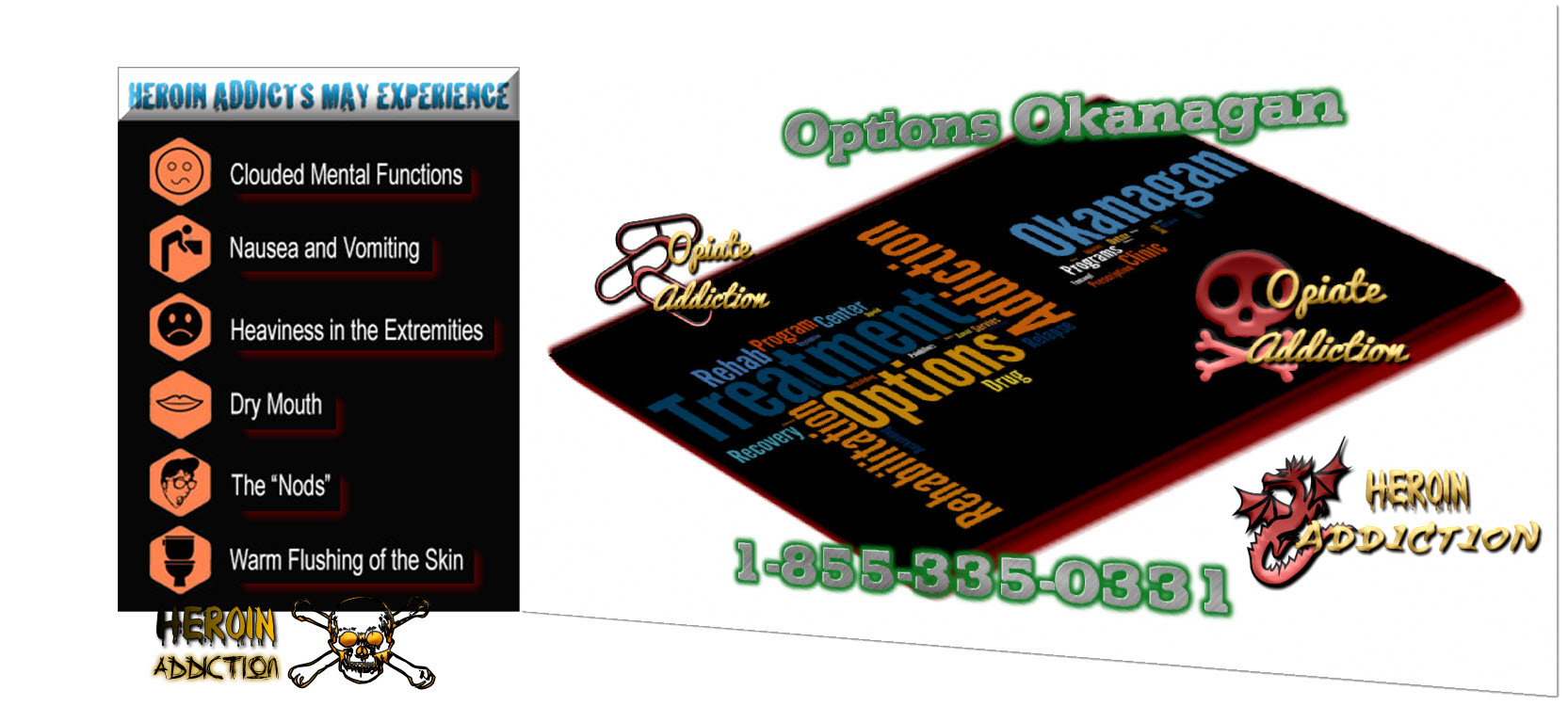 Program Benefits And Philosophy
Here at Options Okanagan Treatment Center, our mission is to provide all of our clients with top-of-the-line care. We work hard to teach you how to lead a life that is free of heroin. We are well aware that you are completely capable of making a full recovery from your addiction. We strongly believe in furnishing you with all of the necessary tools to help you reach this goal. There is much more to you than just your addiction.
The environment that we provide you with seeks to restore the dignity and respect of every individual who seeks help from us. We know there is much more to you than your addiction, so we ensure that every aspect of your life is treated to provide you with a holistic healing process. Whenever you come to our center, we will spend plenty of time becoming familiar with you, the things that make you unique, your challenges and your needs. Here at Options Okanagan, the whole you will be treated- spirit, body and mind.
Options Okanagan Drug And Alcohol Treatment Centers in Kelowna, Salmon Arm and Vancouver, British Columbia – Men and Women are recovering and healing from Alcohol and Drug Abuse at our treatment center here in the Okanagan right now.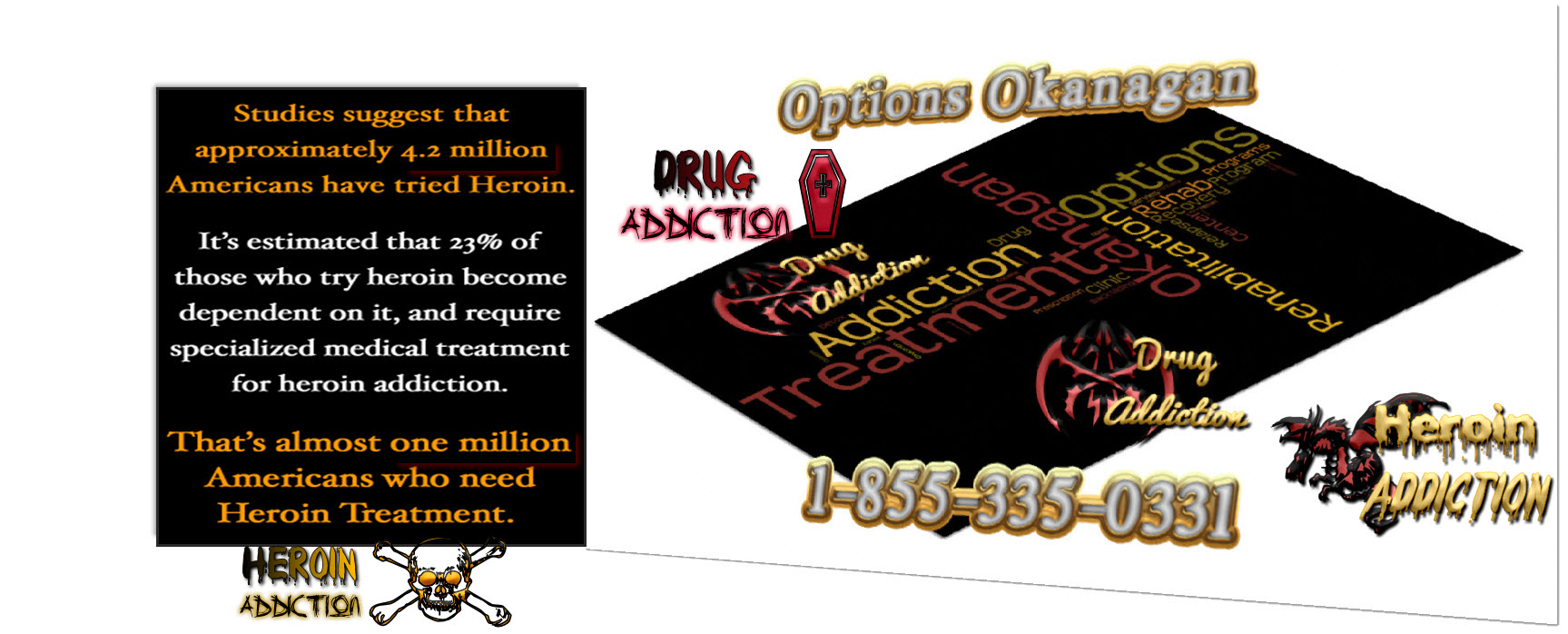 Our unique and distinctive drug treatment program allows men and women to come in from Calgary as well as Edmonton as we offer airport pickup.
Numerous clients come to us from Calgary and Edmonton and other locations in Alberta and even other provinces for Opiate addiction treatment, meth drug treatment, many other drug and alcohol addictions for rehabilitation because of the uniqueness of our treatment center.
Our Treatment Location:
Options Okanagan Heroin Treatment Center
206 – 478 Bernard Avenue, Kelowna, British Columbia, V1Y 6N7
Toll Free Phone Number : 1-855-335-0331
Google+