Young adult interventions in Alberta and British Columbia — Drug Rehabs in Calgary, Edmonton, Red Deer and other parts of Alberta by Options Okanagan Treatment Center in Kelowna, British Columbia treating heroin, fentanyl, opiate, drug addiction and recovery.
Young Adult Interventions in BC and Alberta
There are many risk factors for substance abuse including social stresses, depression, peer pressure, environmental stress, and genetics. In many cases, the drugs and alcohol are a way of escape from the feelings and the sense of insignificance. Regardless of the cause, it can begin a dangerous downward spiral to overcome. The brain will undergo a variety of changes and it's still developing even as late as the mid 20s age bracket. Thus, there may be many unaddressed addictions that can take a huge traumatic toll on both the cognitive function and the memory not to mention the behavioral development of the person.
Sadly, substance abuse often leads young adults and teens to not face their real issues and turn from those who love them the most. Often, doing an intervention can be a solution that may well save their life. Interventions for young adults should be carefully and strategically planned out and facilitated by someone who is experienced in such situations. They are often very stressful and emotionally charged.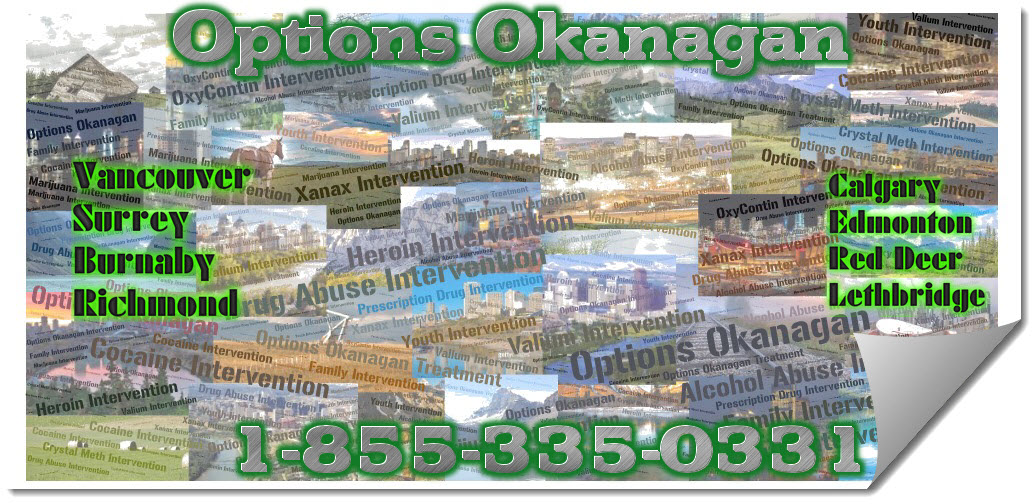 At Options Okanagan, the addiction treatment specialists will help walk friends and family through the process from start to finish. It's vital for them to have a customized intervention strategy that will help the addict to face their specific circumstances. This should be somewhere where they will feel most comfortable. It can affect their home life, social life, work life, education opportunities and more. After a time of preparation for the intervention, Options Okanagan medical professionals or a social services expert will help to facilitate the intervention and help those in attendance to set firm boundaries within a confidential and supportive environment.
What Exactly Is A Young Adult Intervention?
Young adult interventions should always be done in a neutral, and well planned out location. Usually, it's a "surprise" gathering of friends and family who are close to the addict and willing to help improve their future and their health. The ideal goal is to get the person to admit they have an addiction and to agree to treatment for substance abuse.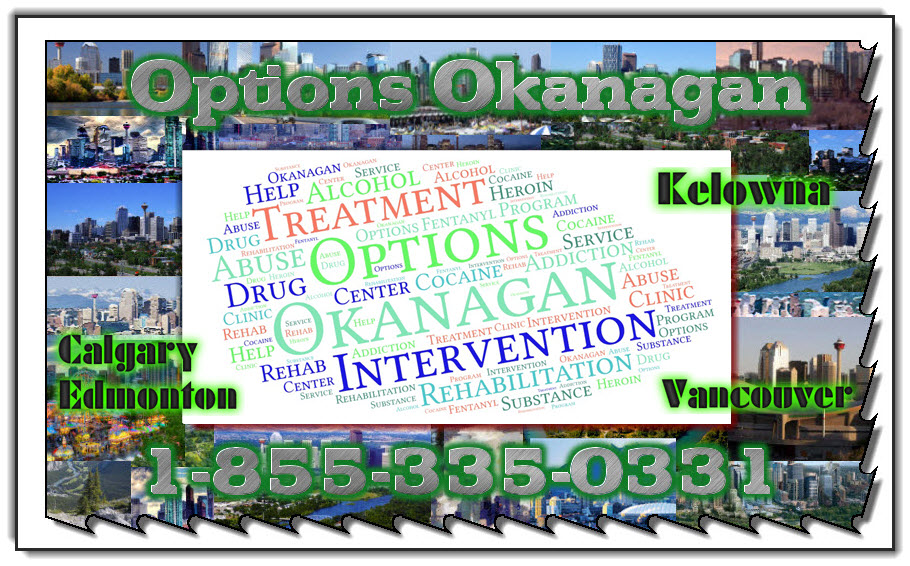 Depending on the situation, young adults and teens may include:
A discussion that has been coordinated regarding their destructive habits and the negative impact it has on their friends, family, education or job.
A plan for addiction treatment that has been designed for them specifically. It should include options, recommendations for a facility, and a follow-up procedure that will help keep them clean and sober.
A list of consequences that have been pre-determined if they fail to follow through or comply with a treatment protocol.
Experts in young adult interventions are very familiar with the patterns of addiction that are unique to this particular age group. They will act as a neutral third party. The options Okanagan mental health pros and the social works will use their evidence-based methods to help steer the discussion and prevent the intervention from going down the wrong pathway.
Request Information For Options Okanagan Adult Interventions
Many younger adults will come to terms with their addiction all on their own. However, some will deny the issue and not see how their behaviors affect others. Options Okanagan professionals can help to give the required counseling and medical resources that are needed to help confront the addict and design a customized treatment plan. To learn the options, give them a call at 1.855.335.0331.
Options Okanagan Drug And Alcohol Treatment Centers in Kelowna, Salmon Arm and Vancouver, British Columbia – Men and Women are recovering and healing from Alcohol and Drug Abuse at our treatment center here in the Okanagan right now.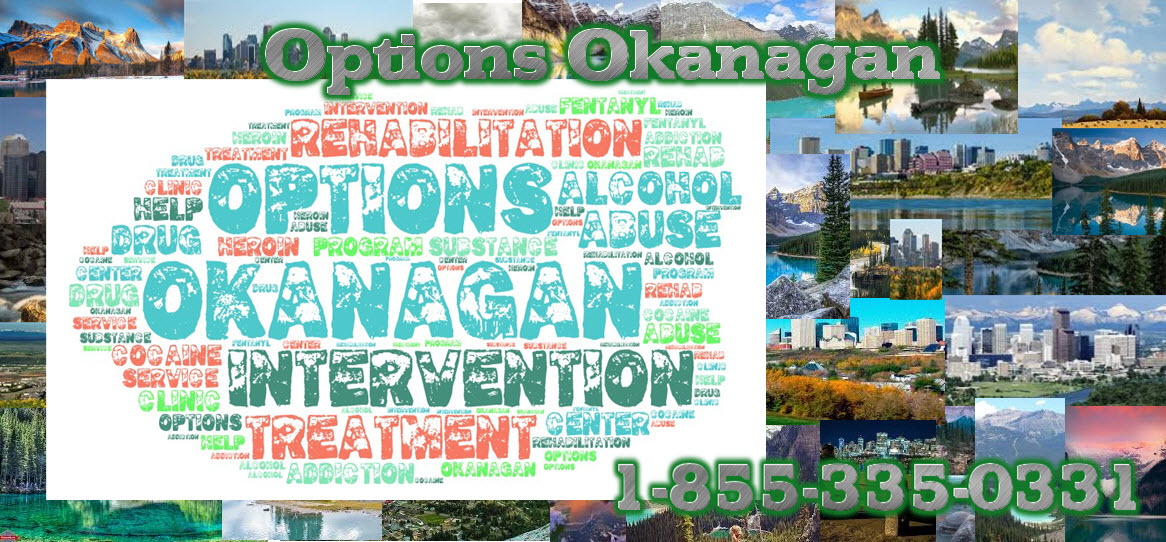 Our unique and distinctive drug treatment program allows men and women to come in from Calgary as well as Edmonton as we offer airport pickup.
Numerous clients come to us from Calgary and Edmonton and other locations in Alberta and even other provinces for Opiate addiction treatment, meth drug treatment, many other drug and alcohol addictions for rehabilitation because of the uniqueness of our treatment center.
Our Treatment Location:
Options Okanagan Heroin Treatment Center
206 – 478 Bernard Avenue, Kelowna, British Columbia, V1Y 6N7
Toll Free Phone Number : 1-855-335-0331