Drug Treatment Admissions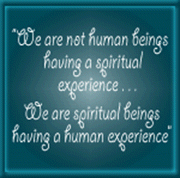 Options Okanagan Admissions staff focuses on assessing each prospective patientís needs for treatment. Together with our counsellors, each individualís application for treatment methods are evaluated to make sure Options Okanagan is the best place for you.
You or a family member or referring professional may start the admissions process by completing our "Options Intake Admissions Form" or by calling our admissions department at 250-864-6068. Please note we require a C$1,000 deposit to hold a spot for a specific intake day.
The
Intake Form
can be emailed to support@optionsokanagan.com once completed.
What to bring to Options Okanagan treatment programs: "What To Bring To Treatment" or by calling our admissions department at 250-864-6068 for more information.
Our treatment staff is here to help Twenty-four hours a day, 7 days per week. We welcome inquiries from family, friends, therapists, employee assistance programs or physicians. Patients could also refer themselves.
Alcohol or Drug Addiction Treatment Self Assessment
Do I have a drinking problem with alcohol or use drugs? If you are asking these questions, the odds are pretty good that the answer will be "yes". To help you get a clearer picture of your struggle with drugs or alcohol use, please take the following self-assessment quiz and answer each question honestly.
The Johns Hopkins University Hospital Drug and Alcohol Screening Quiz
Do you lose time from work due to drinking/drugs?
Is drinking/drugging making your home life unhappy?
Do you drink/use drugs because you are shy with other people?
Is drinking/drugging affecting your reputation?
Have you ever felt remorse after drinking/doing drugs?
Have you had financial difficulties as a result of drinking/drugging?
Does your drinking/drugging make you careless of your family's welfare?
Do you turn to inferior companions and environments when drinking/drugging?
Has your ambition decreased since drinking/doing drugs?
Do you crave a drink/drug at a definite time daily?
Do you want a drink/drug the next morning?
Does drinking/drugging cause you to have difficulty sleeping?
Has your efficiency decreased due to your drinking/doing drugs?
Is drinking/drugging jeopardizing your job or business?
Do you drink/use drugs to escape from worries or trouble?
Do you drink/use drugs alone?
Have you ever had a loss of memory as a result of drinking/using drugs?
Has you physician ever treated you for drinking/drugging?
Do you drink/use drugs to build up your self-confidence?
Have you ever been to a hospital or institution on account of drinking/drug use?
If you answered "yes" to three or more of the questions, there is a strong possibility that your drinking/drugging patterns are detrimental to your health and that you may be alcohol dependent.†You should get an evaluation of your drinking behavior by a healthcare or addiction professional.
We invite you to call and speak with one of our certified addictions counsellors and understand why Options changes lives forever. To talk with one of our drug and alcohol addiction counsellors, please call us at 250-864-6068
---