Options Okanagan Alcohol and Drug Outpatient Treatment Centers
Locations
Options Okanagan is proud to offer two full service private alcohol and drug treatment facilities strategically located in two of the most therapeutic areas of the sunny Okanagan. The first is conveniently located in central
Kelowna on Bernard Avenue
and the second finds this start of your journey to recovery on
Lakeshore Drive in beautiful Salmon Arm, BC.
Our primary purpose is to assist those with Alcohol, Drug and Substance Abuse related concerns. Both locations provide the best of private personalized
Alcohol and Drug Treatment Plans
. We incorporate a combination of the 12 steps, Bio Psycho Social therapy which means in a short version the Bio is the body and the psycho is the mind and the social is your social circle as well as a full holistic program that includes yoga, personal fitness and a nutritional plan that is designed by DR Brent Barlow who has created a list of smoothies and juicing that will restore the level of nutrition to the body where healthy living can continue, your personalized treatment plan might include therapeutic massage and chiropractic care. Options Okanagan also has educational spiritual and residential facilities to assist in meeting all your needs as well as an aftercare plan designed to allow you to continue on this awesome journey of living life to the fullest again the team at options is caring passionate about the being on this journey with you and your loved ones please call 1-250-864-6068 and we discuss your options thank you from the team.
Program Options
· Drug & Alcohol
· Co-dependency/Controlling
· Gambling
· Shopping
· Emotional Eating
· Sexual & Love
· Abuse (Emotional, Physical, Sexual)
· Stress & Anxiety Management
· Guilt & Shame
· Anger Management
· Depression & Grief
· Self Harm

Our professionally selected staff is compassionate, caring and living examples of their specialty training and programs we offer. You will find each counsellor truly cares about every step of each personalized journey to success and how important they are to both the recovering client and the immediate family.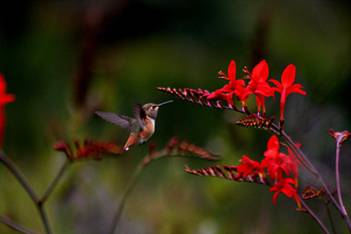 "Time to take the journey!"

The Family:
Recognizing the nature of addiction as a illness, Options Okanagan believes it is essential when possible, to invite each individual and family member into the treatment process in order to demonstrate and reveal the nature of addiction and the full effect it may have, thus creating a need for on-going specialized care.
Our clinical hours are from 9am to 5pm, Monday to Friday

Please call: 1-250-864-6068 or
Toll Free: 1-855-335-0331


Options Okanagan
208 - 478 Bernard Avenue
Kelowna, BC, V1Y 6N7, Canada
Options Okanagan
202 - 40 Lakeshore Drive
Salmon Arm, BC, V1E 4N2, Canada