We believe that addiction is a treatable disease. By incorporating the 12 steps into your daily decisions along with the wellness program this will be the foundation of your recovery.

We believe in the treatment of clients as individuals, showing them dignity and respect, patience and understanding, and in honoring the trust that has been given to us by family members.

We in still hope within our clients as well as their families.

Doug Mackenzie, Program Director
Doug Mackenzie has over 20 years in the addiction field from residential management, group facilitating, public speaking, and private practice. Doug is well known for his ability to connect with his clients and their families on a one to one basis or group setting. Dougís personal journey in recovery for the last 26 years allows him to understand what you are going through and to motivate you to get where you want to be in your life. Dougís commitment to living in the solution is attractive personal, and fun.

Susie Golemba, Program Manager, Kelowna Center

As the Lead Counsellor with Options Susie provides a wealth of knowledge and compassion relating to substance abuse and addiction. Susie worked as a supervisor for a major detox center in the Lower Mainland and developed relationships with addicts at their very start of their journey. Susie is a Certified Addictions Counsellor & Interventionist and has experience working with both the addict and their family. Susie believes in the power of choice and changes; as being instrumental to recovery. She shares these skills and tools with the addict during group and one-on-one sessions. Susie practices her own program of recovery and is a mother of 3 grown children, Susie understand the importance of bringing families back together through honest and open education, surrounding the disease of addiction.

Kenny Elliott, Addictions Counsellor

Kenny has been involved and working in the addictions field for many years. Along with being a certified frontline substance abuse counsellor and life skillís coach, he has worked in all levels of addictions; from street level to residential settings. Being in recovery himself, Kenny brings with him a strong and enthusiastic knowledge of the 12-steps. Kenny is known for dealing with client issues with a great deal of compassion and empathy.

Francine Barone, RN, Mental Health Specialty

Francine graduated from Nursing School back in 1989 and completed a specialty in Mental Health in 2005 at Douglas College in Vancouver BC. After completing her training in Acute Psychiatry at Lions Gate Hospital in North Vancouver BC she worked as a Crisis Nurse for several years which has made her proficient in helping individuals and families deal with Mental Health issues and Addictions.
Along with her professional training, she shares her own personal journey in recovery which allows her to truely have empathy, compassion, understanding, genuine care and concern for helping individuals and families recover from a hopeless state of mind, body and soul. In sharing her own personal experience her clients are able to relate to her and develop a therapeutic relationship where healing begins. Filled with much joy and gratitude to be able to take my own journey in recovery and my professional skills to help others with their healing process.

Dr. Brent Barlow, Naturopathic Physician

Dr. Brent Barlow is a Naturopathic Physician practicing at the Kelowna Wellness Clinic located in downtown Kelowna. Dr. Barlow believes that the primary role of a physician is to provide individualized healthcare that focuses on treating and preventing the root cause of illness. Dr. Barlow has been working with people in addiction recovery since his 4th year of Naturopathic Medical School, where he did an externship program with Friends for Life Society located in Vancouver. During this time, he became very passionate about helping the addict treat the whole body through recovery.
Dr. Barlow visits the Kelowna Center on Mondayís and visits can be requested for an extra fee.

Christina Neale, BA, Client Support Administrator

In 2004, Christina graduated from UBC with a degree in Anthropology, where her passion for people formalized. As an archaeologist in BC, China, Japan and NZ, Christina spent many days studying people, but not having the opportunity to talk with them. In 2014, Christina found recovery and in 2016 decided she wanted to change careers. As the Client Support Administrator, Christina has the opportunity to work with both clients and family members. Christina is responsible for the financing of clientís treatment and responsibly recording client information during and after their stay.

Deanne Neufeld, Therapist and Professional Counsellor

Deanne received her Masters Degree from the University of Calgary in 2009, and her Bachelorís Degree in Social Work from the Univeristy of Regina in 1998.
She has over 16 years experience and is registered with the BC College of Social Work.
Deanne is a registered Employee Assistance Program (EAP) provider, check your benefits plan to see if you are covered.
Deanne has over 18 years of front line counseling experience with issues ranging from life transition, depression, anxiety, relationship difficulties, family stress, coping with life stressors and illnesses, self-harming behaviors as well as complex presenting problems.

She recognizes the importance of uncovering strengths as well as areas of challenge, and works carefully to develop strategies designed to help realize potential and maximize success.

Deanne utilizes a holistic approach focusing on strengths and solutions. She has the ability to draw from numerous treatment techniques to meet the needs of individual clientele. Deanneís intention is to identify assets and strengths as opposed to focusing solely on deficits. She has worked extensively with youth, families, couples and seniors.

Deanne believes strongly in a strengths based approach in her practice, moving away from pathology, focusing on personal growth and individual potential to assist clients in achieving and maintaining closer attachments and a healthier more positive state of functioning. She understands the devastating impact illness can have in a family, and has devoted her time in providing support and teaching coping skills to enhance functioning and life satisfaction.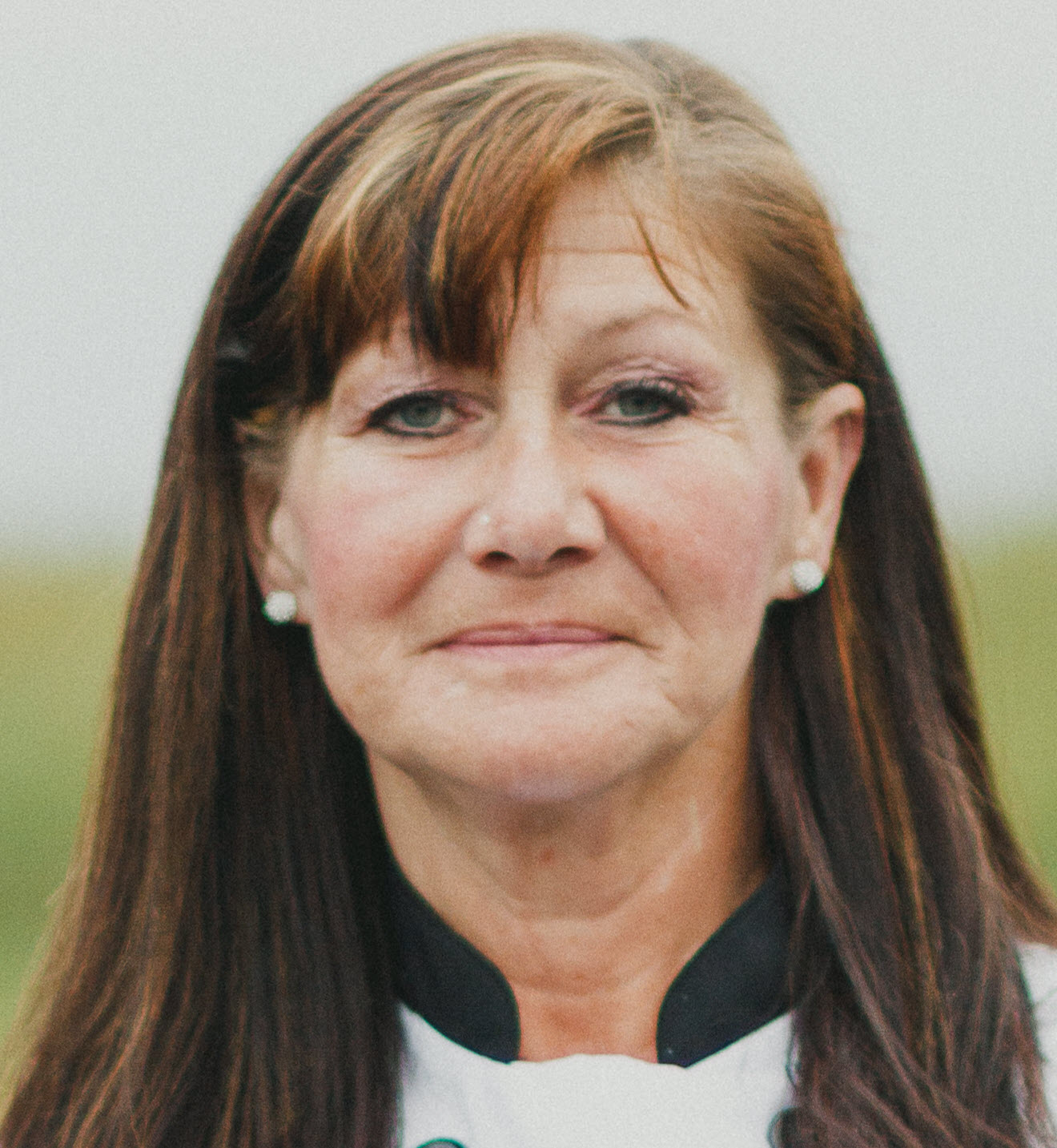 Terry Lynne Rolfe, Red Seal Chef, Kelowna Center

Terry-Lynne is a certified Red-Seal Chef in 1991 and has a panache for baking. Terry-Lynneís gentle manner and soft-spoken voice lend to her ability to relate with clients in recovery. In 2011, Terry-Lynne found the program of recovery and believes that this way of life is possible for anyone, if they do the work. Terry-Lynne joined the Options team in late 2015 and loves working here.
Rick Hansen, House Manager, Kelowna Center

Rick brings a wealth of recovery knowledge and incredible muffins to the clients at Options. Rick takes everything he does with great pride and will go out of his way to help a fellow addict/alcoholic. As the House Manager of the Kelowna Center, Rick lives on site and is generally available to be a compassionate ear. Rick struggled with sobriety for nearly 30 years and now knows that no one needs to suffer that long!

Cindy Parker, Support Worker/Cleaner, Kelowna Center

Cindy has been working at Options since March 2016. Cindy has almost ten years of personal recovery and has extensive knowledge of twelve step support work. In recovery, Cindy went back to school and completed her GED and a Business Administration diploma. Cindy believes recovery is possible with help and loving support. Cindy has a passion and love for recovery to share with all she works with.
Tim Leskin, Support Worker recently joined the Options Team and is a grateful member of a 12 Step Fellowship. Tim is grateful for this position and hopes to share his story with families and clients about how recovery works for the whole family.
Steve Durant, Support Worker, is an avid gold miner and has been working in the recovery field for over 20 years. Steve enjoys hearing stories of clients and believes that recovery comes from working through our past and not living in guilt and shame.
Our Staff and Counsellor Team in Salmon Arm Treatment Center, B.C.

Jackie Paul, CCAC, Lead Facilitator, Salmon Arm Center

Jackie Paul is a Canadian Certified Addiction Counsellor, and a true example of how attractive and fun recovery is. Jackie has 25 years of personal recovery experience and has been working with Options since the beginning. Jackie brings a lot of energy and truth to her sessions, along with her sincere touch. For over 30 years, Jackieís passion for horses encouraged her to develop a program that helped people with addictions issues rebuild relationships through working with horses. As an official Equine Assisted Facilitator, Jackie witnessed amazing changes with people, that she would never have thought possible. Since that time, she has helped other therapists establish their own therapy programs. We are truly grateful to have Jackie on our team here at Options.

Tara Lee Romeo, CCAC, Client Support, Salmon Arm Center

Tara Lee Romeo is a Canadian Certified Addiction Counsellor, and a key component to the clients at our Salmon Arm center, helping clients prepare for life after treatment. Tara struggled with substance abuse for over 12 years, but has been in recovery for 6 years. Tara has worked in variety of roles from Outreach with troubled youth to support worker in womenís recovery houses. She currently is working towards a BA in Addiction Counselling, to add to her diploma for Addictions Support Worker. Tara is a kind and compassionate person whose goal is to educate clients about recovery. She believes you must heal from the inside first, make goals and follow your dreams.

Nigel Stafford, Support Worker, Salmon Arm Center

Nigel is an Options Okanagan Alumni from 2014 and now a wonderful part of the team. Nigel started his substance abuse at an early age all while being a semi-professional Hockey Goaltender and then a heavy machines operator in the lumber industry. Nigel decided in 2014 to take his life back and enter recovery. Now on board with Options Okanagan at the age of 28, he likes to have fun and laughs in recovery and encourages others to do the same! With his experiences in life and the guidance he was once given from Options he now shares and teaches those life lessons to others.

Eduardo Kabunisky, Red Seal Chef, Salmon Arm Center

A man of passion and flare with his food. Ed completed his apprenticeship, journeyman, and Red Seal training with an international array of Cooks and Chefs in large Hotels, and Resorts. He also learned more great cooking skills around the world. Ed enjoys the on going fusion of fun, from many people and places and is also inspired by the wilderness and sports.