Intervention and Options Okanagan Treatment Center
Intervention and Relapsing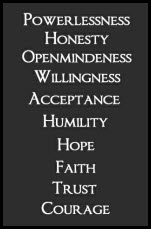 Options Okanagan invites individuals who have had relapses in their addiction recovery to our treatment center, where we believe that our treatment process will help you better understand and how to incorporate the 12 steps into your daily decision making along with the importance of applying our wellness program to your day. Options Okanagan puts a lot of effort into our 90 days of ongoing care to make sure you are not left alone in this transition.
Detox
Options Okanagan does not provide on-site detox, but we will however help you with the process to get you into a detox facility and we have two safe detox locations close by, one in Kelowna and one in Kamloops.
For those who have any questions regarding Options Okanagan Treatment Care Program, please give us a call at Telephone: 1-250-864-6068.