Dealing with drug and alcohol addiction: Getting Help In Edmonton, Alberta :: Vancouver, Victoria and Kelowna, British Columbia. – Options Okanagan Treatment Centers in Kelowna, British Columbia treating opiate, fentanyl and alcohol addiction and recovery.
Drug addiction is one of the hardest behaviors for anyone to overcome. Nevertheless, seeking help from skilled and qualified counselors in drug rehabilitation centers can help you deal with addiction. Although a slow process, rehab helps your body cope without the need for these drugs and also provides an ample environment for you to recover. Drug rehab experts in Edmonton rehab centers work tirelessly to ensure their patients get the desired treatment needed to help them overcome this problem for good. If within Edmonton and its surroundings in Canada, you can then call 1-855-335-0331 (Options Okanagan); skilled rehab experts will be waiting and ready to help change your life.
Edmonton is always bustling with business, with thousands of people going on their day to day activities trying to make ends meet. Finding a reputable drug rehab center within the city isn't, however, an easy task. The only available and affordable rehab centers don't have the capacity to handle the demand for rehab centers, which is one of the reasons finding a good one can be quite a challenge. With thousands of patients in need of the service, you should not be surprised to find a lengthy list of patients waiting to be attended to.

If you however cannot wait behind a waiting list, you should then consider getting help from private owned facilities. Unlike government-funded facilities with long queues, private drug rehab centers have no waiting lists at all meaning you can be enrolled at any time. Some of the best therapists and counselors' work in these facilities, which is why patients who need their case handled fast are referred here.
Drug Addiction in Edmonton, Alberta
Although Edmonton is home to hundreds of businesses and industries, the number of people suffering from drug addiction is just massive. One of the reasons for this the fact that, some people seek the comfort of drugs such as marijuana, heroin, or even cocaine especially when stressed out. While stress is a common condition with many employees today, the rate at which these employees abuse drugs just to 'forget' for a few hours is alarming.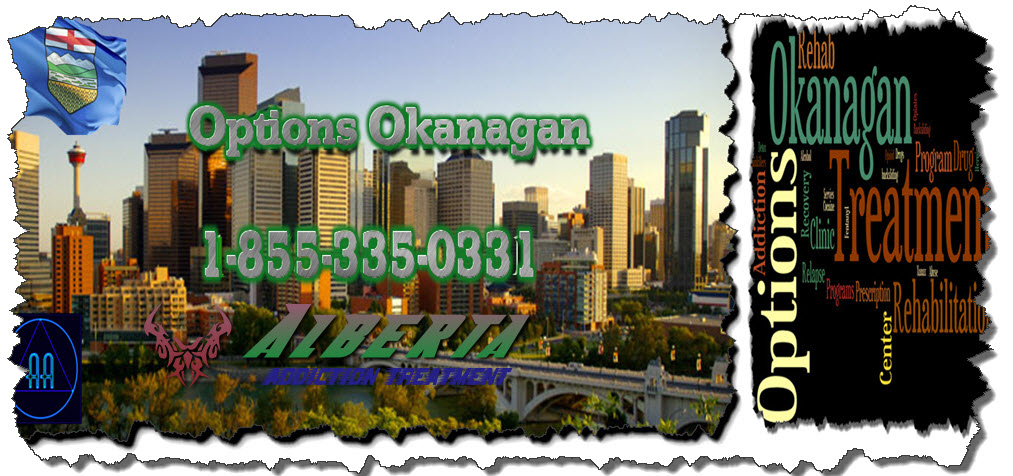 Based on the info provided above, it is evident that Edmonton needs more drug rehabilitation centers, not in the city alone, but also in the surrounding towns as well. The only way Edmonton residents can be helped is by ensuring there's plenty of rehab programs available for them, and no waiting lists in these centers as well. The rehab centers and programs also need to be affordable for all to attend. Some of the best rehabilitation centers such as Options Okanagan have enough personnel to help patients recover fully. The programs available are also affordable to all, hence no need to worry about rehab costs.
Depending on your level of addiction, you should be able to find a program that suits your condition. The good thing with seeking help in rehab centers is that you will be paired with other individuals with a similar problem. This works as a motivator to help all you achieve the primary goal beat addiction.
Employee Programs For Edmonton, Alberta Residents
It is not every day that you find good and hardworking employees. This is the reason why you (the employer) should make sure your employees are covered and appreciated especially if suffering from addiction. Just because someone puts out the best, he/she can doesn't mean they are not hurting or abusing drugs. Rolling in employee rehab programs to help your staff find help would, therefore, be a welcome idea. As they say, prevention is better than cure.
Get in touch with Options Okanagan as soon as possible to talk about what we can do for you. Once you pick up the phone, you will be on your way to starting a new life for yourself.
Options Okanagan Opiate and Alcohol Treatment Centers in Kelowna, Salmon Arm and Vancouver, British Columbia – Men and Women are recovering and healing from Alcohol and Drug Abuse at our treatment center here in the Okanagan right now.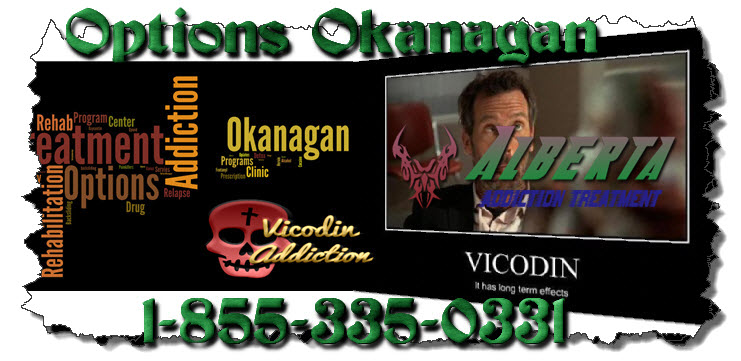 Our unique and distinctive Opiate Drug and Alcohol treatment program allows men and women to come in from Calgary as well as Edmonton as we offer airport pickup.
Numerous clients come to us from Vancouver, Calgary and Edmonton and other locations in Alberta and even other provinces for Opiate addiction treatment, heroin drug treatment, many other drug and alcohol addictions for rehabilitation because of the uniqueness of our treatment center.
Our Treatment Location:
Options Okanagan Drug and Opiate Treatment Center
206 – 478 Bernard Avenue, Kelowna, British Columbia, V1Y 6N7
Toll Free Phone Number : 1-855-335-0331
Google+