Drug and alcohol rehabilitation in Medicine Hat, Alberta — Vancouver, Victoria and Kelowna, British Columbia. — Options Okanagan Treatment Centers in Kelowna, British Columbia treating opiate, fentanyl and alcohol addiction and recovery.
If you're struggling with a drug addiction of your own or you have a friend or loved one dealing with substance abuse, call 1-855-335-0331 today. Finding a rehab center or treatment program to provide help is extremely important. Drug addiction is frequently a long-term problem, and it can have permanent adverse health effects if left untreated. These risks – along with countless others – can easily be avoided by working with professional counselors who understand how to deal with drug addiction. At Options Okanagan, we know that overcoming an addiction is one of the most challenging goals you can strive for. However, we also believe it's one of the very best decisions you can make. If you need help dealing with a substance abuse problem in Medicine Hat, let us help.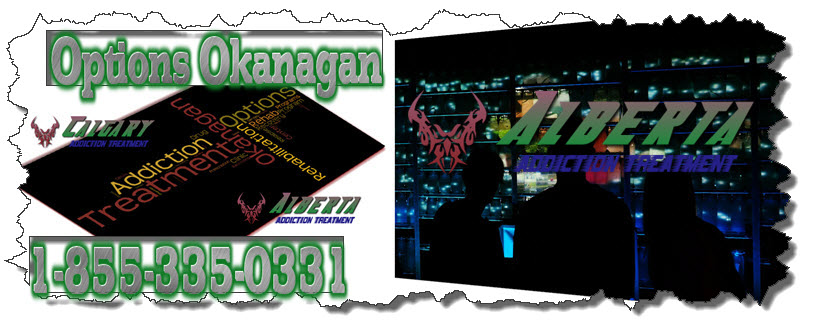 Drug addiction is recognized as a problem that has social as well as personal ramifications. This is one of the reasons why there are government programs available throughout Alberta to assist those suffering from drug addiction and other substance abuse problems. Such programs have challenges of their own, though. The number of patients requiring treatment is always growing, and there are sharp limits to the resources available for government assistance. Overcrowding and delays are becoming all too common.
Fortunately, government programs are not your only options if you're fighting an addiction problem in Medicine Hat. Government programs are joined by private rehab clinics in the effort to help addicts fight their way back to health. These private programs are just as effective as their government siblings – if not more so – and their added costs are rarely much of a burden to their patients.

Medicine Hat, like many communities throughout Alberta and Canada, has its fair share of problems caused by drug addiction. Though addiction is an intensely personal issue, the support mechanisms required to enable those addictions constitute a public menace. Excessive drug use makes the entire community a less safe, less healthy place to live.
While there are many tools available to help combat a drug problem, they cannot all be punitive in nature. Drug addicts need professional medical help more than they need legal punishment. Drug rehabilitation programs are one of the most important lines of defense society has against the communal problems caused by substance abuse.

On a personal level, addiction quickly becomes a medical problem rather than an individual choice. While details vary from drug to drug, some form of physical dependency is guaranteed with every sort of abused substance. Safely weaning addicts off of their drugs and getting rid of their physical need for them is the first step in guiding them back to a healthy substance-free lifestyle.
Although treatment methods vary widely from program to program, most of the region's successful rehab programs share a focus on confronting the underlying causes that drive individuals to substance abuse. These are typically intensely personal for every addict, and properly resolving these problems usually calls for a customized course of treatment. In effective rehab programs, the treatment is always tailored to the needs of the individual.
If you'd like expert advice on dealing with an addiction problem of your own or one being experienced by a friend or relative, please feel free to contact us immediately. We'd be glad to share the benefits of our professional experience and show you how to start the healing process.
Get in touch with Options Okanagan as soon as possible to talk about what we can do for you. Once you pick up the phone, you will be on your way to starting a new life for yourself.
Options Okanagan Opiate and Alcohol Treatment Centers in Kelowna, Salmon Arm and Vancouver, British Columbia – Men and Women are recovering and healing from Alcohol and Drug Abuse at our treatment center here in the Okanagan right now.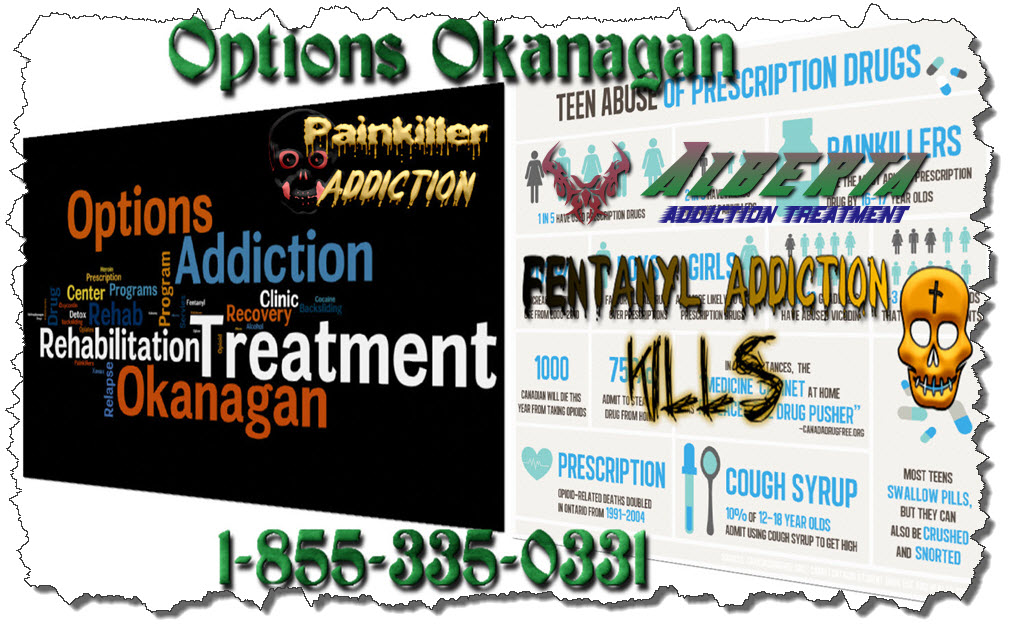 Our unique and distinctive Opiate Drug and Alcohol treatment program allows men and women to come in from Calgary as well as Edmonton as we offer airport pickup.
Numerous clients come to us from Vancouver, Calgary and Edmonton and other locations in Alberta and even other provinces for Opiate addiction treatment, heroin drug treatment, many other drug and alcohol addictions for rehabilitation because of the uniqueness of our treatment center.
Our Treatment Location:
Options Okanagan Drug and Opiate Treatment Center
206 – 478 Bernard Avenue, Kelowna, British Columbia, V1Y 6N7
Toll Free Phone Number : 1-855-335-0331
Google+