Drug addiction rehab in Edmonton – Fight addiction properly – drug opiate and alcohol rehabilitation centers – Alberta Canada – Options Okanagan Treatment Centers in Kelowna, British Columbia treating opiate, heroin, cocaine, fentanyl and alcohol addiction and recovery.
Drug addiction is a serious problem that needs to be addressed on a professional level. Motivation and support alone won't be enough to pull through, which is why rehabilitation centers in Edmonton exist. They are there to provide the extra attention that is necessary to effectively fight drug addiction. And yes, everything takes time. It's not going to happen overnight, hence the reason for finding a place where recovery is made easier. You can have a healthy body and mind, and you need the right help to do it.
Edmonton residents at Options Okanagan rehabilitation centers you'll only be working with professionals, and it will happen with one-on-one sessions. These are people who know how to get onto the healthy road of recovery, so why not give them a call at 1-855-335-0331. Whether you live in the Edmonton area or not, you can make the call and get all the information you need. The counselors will gladly take you through the recovery process, and how they are going to help you.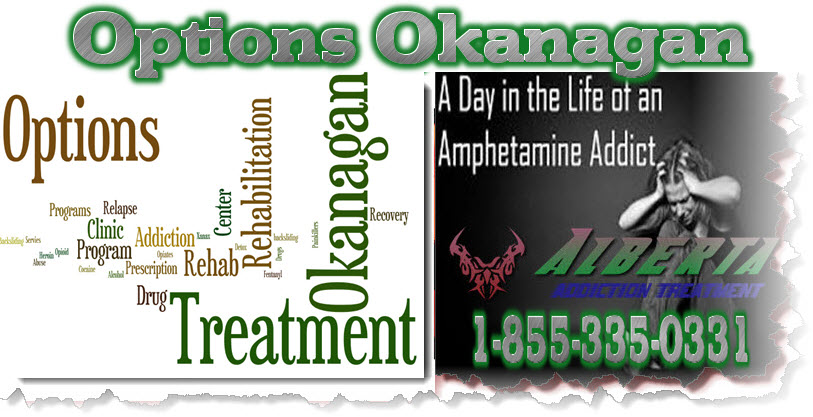 Even though Edmonton is a very busy place, it's not very easy finding the right rehabilitation center for you. In fact, the more affordable centers are struggling to keep up with the necessary level of help, given the growing numbers.
In other words, finding the right rehab is going to take some searching. You might even find the right place, but there is no guarantee that you won't be put on a waiting list. Addiction isn't something you can tell to wait, which is why you need to keep looking or consider a privately owned facility.
With a privately owned rehab, waiting lists don't exist. You get immediate help and attention, from the best possible counselors and therapists. If you really want to increase your odds of overcoming your addiction, definitely consider this option.
The Current Drug Abuse Status In Edmonton, Alberta
While Edmonton is a very majestic and progressive city, it's also very vulnerable to drug addiction. At the moment, many residents find themselves picking up a habit they shouldn't. And their reasons for turning to drugs are as diverse as the people who ultimately use them. As for the drugs they tend to use, it varies mostly between fentanyl, heroin, cocaine, and marijuana.

Many employers find themselves at a loss when they discover how many employees have some kind of drug addiction. What they don't realize is why they turn to drugs. Stress is a silent killer that can get you to do anything, especially when you don't have much hope left. And the saddest part is that people can become addicts within a matter of hours.
Given the rise of drug addiction in Edmonton, the demand for more and better rehab centers naturally came with it. People need to get help as quickly as possible from the best counselors, and the more rehab centers become available the more people can start fighting their addictions.
Unfortunately, if the rehab center doesn't have a waiting list, it's too expensive. Unless you call Options Okanagan. Options Okanagan don't only have the best professionals in the city, but they also have impressive facilities. Nobody is more prepared and ready to help you recover. The best part is that they are actually affordable too.
Initially, you'll be paired with individuals who struggle with the same type of addiction. The aim is to create some motivation and keep it going. As for the counselors, they will work with you in a group setting, as well as hold individual sessions. The combination of both is very productive towards recovering.
Programs Available To Employers For Alberta Residents
For employers who become aware of drug addictions among their employees, there is a special program available for you. In so many cases employers are shocked to discover their best and most punctual employees are struggling with some dark demons. And these employees deserve all the help they can get if they are going to keep working with dedication.
If you are suffering from an addiction, or you might know of somebody who requires help, don't hesitate to make that call. You can turn your life around, or you can help somebody get theirs back on track. We have all the right people at your disposal, ready to fight the addiction with you.
Options Okanagan Opiate and Alcohol Treatment Centers in Kelowna, Salmon Arm and Vancouver, British Columbia – Men and Women are recovering and healing from Alcohol and Drug Abuse at our treatment center here in the Okanagan right now.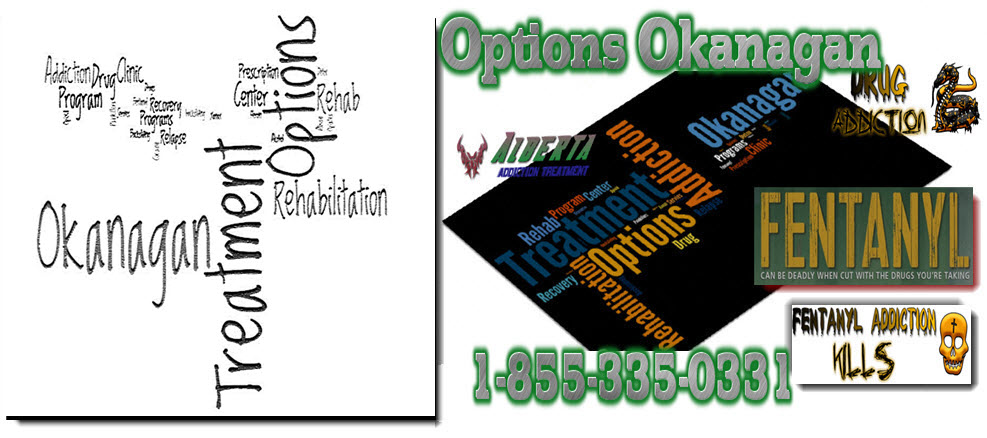 Our unique and distinctive Opiate Drug and Alcohol treatment program allows men and women to come in from Calgary as well as Edmonton as we offer airport pickup.
Numerous clients come to us from Vancouver, Calgary and Edmonton and other locations in Alberta and even other provinces for Opiate addiction treatment, heroin drug treatment, many other drug and alcohol addictions for rehabilitation because of the uniqueness of our treatment center.
Our Treatment Location:
Options Okanagan Drug and Opiate Treatment Center
206 – 478 Bernard Avenue, Kelowna, British Columbia, V1Y 6N7
Toll Free Phone Number : 1-855-335-0331
Google+