Freeing oneself from drug and alcohol addiction and how to get the right help needed in and for Calgary, Alberta residents, and also in places like Vancouver, Victoria and Kelowna, British Columbia. – Options Okanagan Treatment Centers in Kelowna, British Columbia treating opiate, fentanyl and alcohol addiction and recovery.
Free Yourself From Drug And Alcohol Addiction In Alberta
Do you desire to free yourself from the chains of drug addiction and lead a drug-free life? Contact us today at 1-855-335-0331 and let us help you free yourself from the influence of drugs. We will help you pick a treatment program that best suits you and offers the best chances of success for your particular needs. We have highly experienced counselors help different patients overcome their addictions and are willing to do the same for you.
Addiction is easy to come by but hard to let go, but you can gain control over your life again if you have a firm idea of what you need to do. That is where we come in, to support and assist you. Our different rehabilitation programs offer any and all suitable options that will give you the support and structure you will needs. We will assist you to find a better path in life irrespective of your type and degree of addiction. Get it touch with us, today!

We have an exceptional track record in the area of drug rehabilitation having help many people overcome their addiction. Our counselors know how to evaluate a person's situation to determine the most suitable treatment program. Have you been searching for a reputable rehab and failed to find any that looks promising enough to offer you the help you desperately need? Treating drug addiction is and should be an individualized process; this greatly increases the chances of success because different people have different cases.
As such, the chances of success stem from picking a treatment program what works best for your situation and needs. Our rehab experts are more than willing to explain this to you and help you understand the best options that better your chances of success. With your many years of experience in helping addicts find the right paths of life again, we are more than certain that we definitely will help you free yourself from the chains of drugs addiction.

Please get in touch with our counselors right away if you feel you need immediate help; they are ready to offer you the assistance you need.
Do not let your addiction make you fee like you are the only person in your areas who's struggling with substance abuse; you most probably might not be the only one. Different people battle with different addictions to any number of illegal drugs, which are become verily accessible these days. For instance, heroin, fentanyl and crack cocaine can be found in most streets.
When addicted to such substance, the most helpful step for recovery is to seek profession assistance from a rehab program. You will be offered various treatment methods, and each is unique in how it works. For instance, some approaches will focus heavily on group counseling while others on individualized discipline, teaching the patient how to cut the unhealthy habits and choice the healthy types. One of the common thing in the treatment options is that patients will meet once or more every week, but this depends on the treatment program the patients chose.
Some drug addicts have the misconception that all rehab programs are the same; that is not true. Enrolling in the wrong program is possible, and this will only fail to help you overcome your particular situation thus increasing the risk of relapsing in the future. Other individuals believe government-funded rehabilitation programs are better than the private once; again, that is not true. Not all government-funded programs have all the necessary right or necessary resources required. Moreover, the treatment process in most government-funded rehab programs is often slow and with long queues. The private programs tend to be faster; patients get the help they need in a few days after registering and making their requests.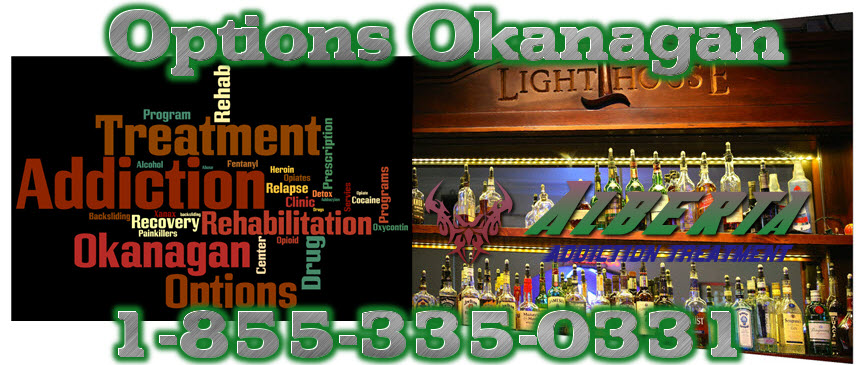 Such factors only point the more towards the importance of researching to determine which program works and have the best treatment options that will suite your situation.
The least thing an addict should worry about is finding a good rehabilitation program. In most cases, the addiction to substance abuse is complex with many people wondering why they even started taking such substances in the first place let alone how they can stop. Usually, there is an emotional as well as a psychological reason. The use of drugs is often an avenue for the user to escape from that are hard to cope with, and the body soon crave more of the substance thus placing the person is a downward spiral of unhealthy habits. While therapy is an important part of the treatment process, the success of the treatment is greater if and when the patient addresses why or what caused them to start taking drugs.
The sad truth is the effects of drug addictions affect both the user and the people who are part of the addict's life. It is a situation that makes it hard for many addicts to maintain any meaningful inter-personal relationship. Moreover, the use of the substance on worsens the user's health. Nevertheless, those who are part of the addict's life also need help. We have the expertise as well as the resource to help you, whether you are the one struggling with an addiction or have a loved one who has been chained to substance abuse. We will help you find the most suitable treatment program that significantly increases the chances of success and have you living a clean and healthy life.
Get in touch with Options Okanagan as soon as possible to talk about what we can do for you. Once you pick up the phone, you will be on your way to starting a new life for yourself.
Options Okanagan Opiate and Alcohol Treatment Centers in Kelowna, Salmon Arm and Vancouver, British Columbia – Men and Women are recovering and healing from Alcohol and Drug Abuse at our treatment center here in the Okanagan right now.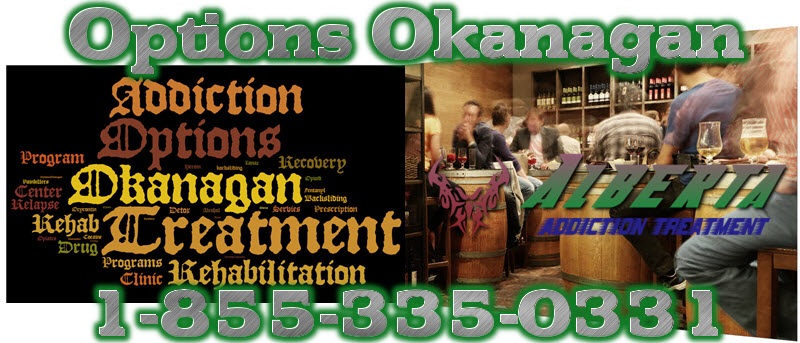 Our unique and distinctive Opiate Drug and Alcohol treatment program allows men and women to come in from Calgary as well as Edmonton as we offer airport pickup.
Numerous clients come to us from Vancouver, Calgary and Edmonton and other locations in Alberta and even other provinces for Opiate addiction treatment, heroin drug treatment, many other drug and alcohol addictions for rehabilitation because of the uniqueness of our treatment center.
Our Treatment Location:
Options Okanagan Drug and Opiate Treatment Center
206 – 478 Bernard Avenue, Kelowna, British Columbia, V1Y 6N7
Toll Free Phone Number : 1-855-335-0331
Google+