Why Aftercare is Crucial for your drug and alcohol treatment in Vancouver, Victoria, Kelowna and other parts of British Columbia – Options Okanagan Treatment Center in Kelowna, British Columbia treating Opiate and Alcohol addiction and recovery.
Aftercare: A Commitment For Life
Recovering from addiction will take more than a simple 4-6 week long treatment program. It is a process that will continue for the rest of the person's life. The steps that are taken in the early months after completing a treatment program can be crucial when it comes to whether the person stays sober for life or is destined to relapse. Once formal treatment is complete, aftercare should be the very next consideration.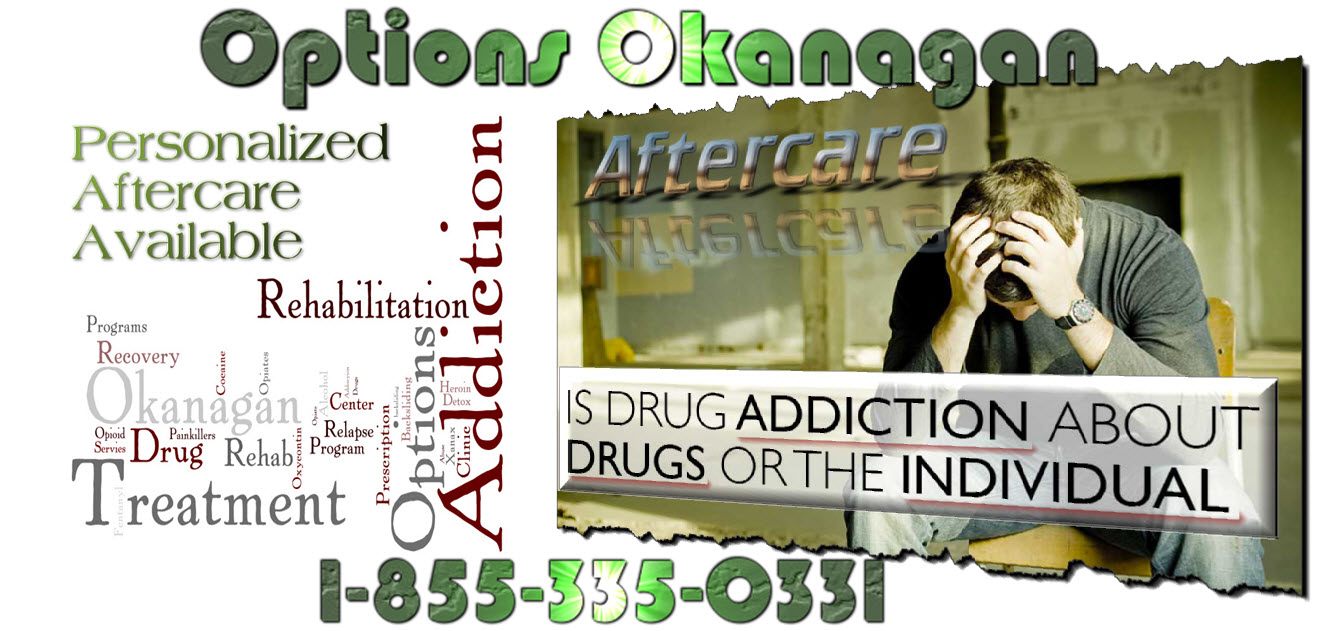 Programs Vary When It Comes To Aftercare
While the overarching goal of any aftercare program is preventing relapse, the exact nature of the program can vary greatly based on a number of factors. For some people, attending a weekly support group that is led by a qualified counselor will help provide needed support and referrals once rehab is completed. These meetings allow the members of the group to bond with each other, as well as the counselor, to form a network of support.
For others, it may be more beneficial to move into a transitional living space upon completion of a rehabilitation program. Transitional living is useful for anyone who has completed an intensive inpatient program but may not be ready to live on their own just yet. Having regular meetings with a mentor or sponsor is also crucial for good aftercare.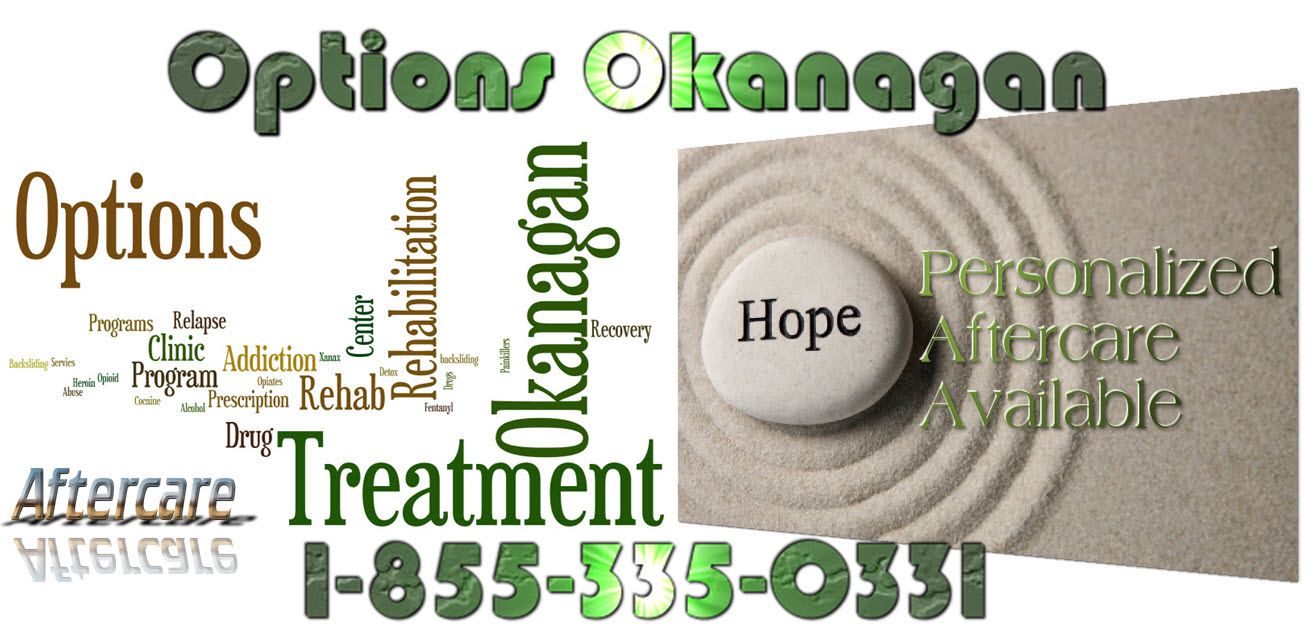 Who Could Benefit From Aftercare?
Over 35 million people across North America are struggling with addiction or substance abuse. However, just over 4.5 million of these individuals will attend treatment in a rehabilitation center that specializes in addiction. That is just 11 percent. While treatment for addiction is essential, the need for adequate aftercare should be just as important. Even after rehabilitation, often an individual will struggle with their issues with substance abuse.
Having a good aftercare program can make the difference when it comes to reducing the chance of a relapse. Every day 15,000 people start using a drug, and often they are under 18 years of age.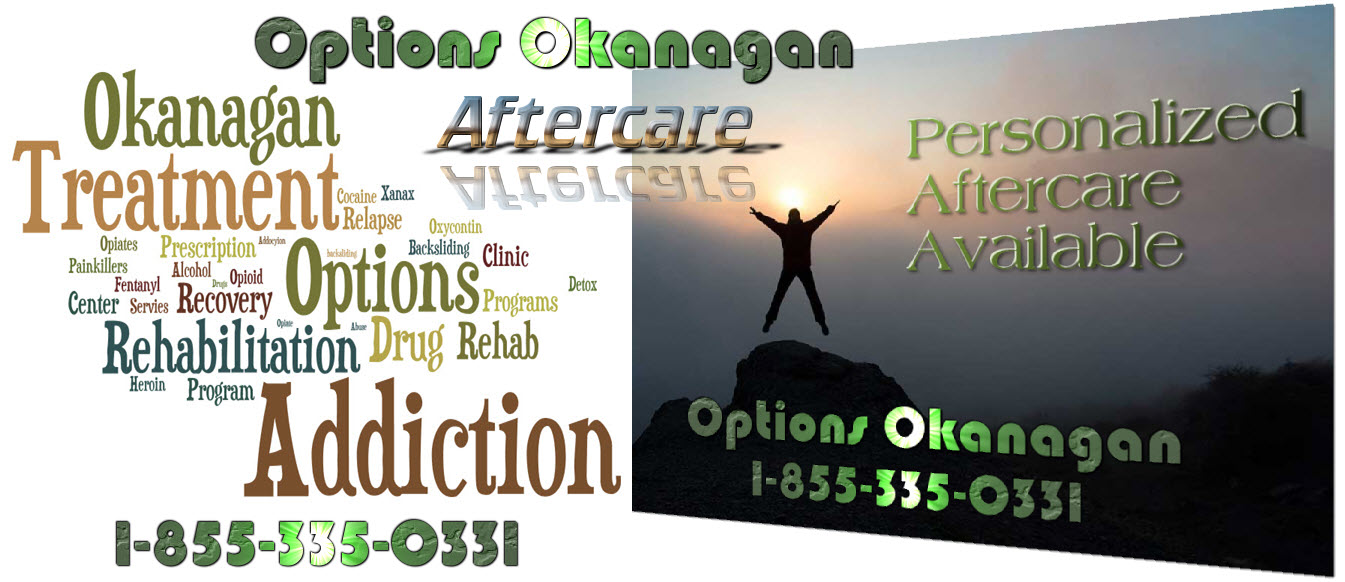 In recent years, specialists in addiction have begun to recognize that relapse is a major symptom of an addiction problem. People who also have additional disorders are at a higher risk of relapsing and can also greatly benefit from a good aftercare program to prevent that.
a) More than 15 million people (13.7 to be exact) across North America have a mental disorder in addition to their substance abuse problem.
b) Unfortunately, less than 10 percent of these people will have both conditions treated, and half receive no treatment at all.
c) Adults who suffer from a mental illness have an increased likelihood of beginning on alcohol or report using alcohol heavily.
Options Okanagan Opiate and Alcohol Treatment Centers in Kelowna, Salmon Arm and Vancouver, British Columbia – Men and Women are recovering and healing from Alcohol and Drug Abuse at our treatment center here in the Okanagan right now.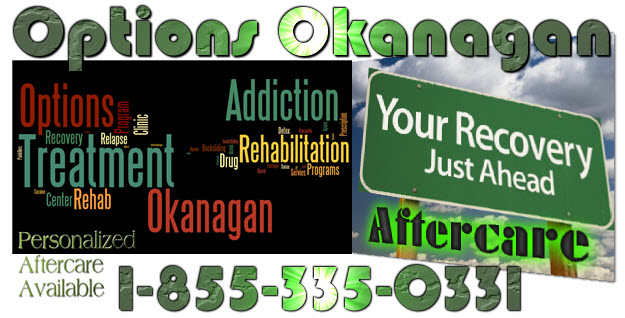 Our unique and distinctive Opiate Drug and Alcohol treatment program allows men and women to come in from Calgary as well as Edmonton as we offer airport pickup.
Numerous clients come to us from Vancouver, Calgary and Edmonton and other locations in Alberta and even other provinces for Opiate addiction treatment, heroin drug treatment, many other drug and alcohol addictions for rehabilitation because of the uniqueness of our treatment center.
Our Treatment Location:
Options Okanagan Opiate Treatment Center
206 – 478 Bernard Avenue, Kelowna, British Columbia, V1Y 6N7
Toll Free Phone Number : 1-855-335-0331
Google+