Intervention and Addiction Treatment Centers in Kelowna, BC

---
Drug and Alcohol Intervention Services in BC
Could a Options Okanagan BC intervention benefit a loved one of yours?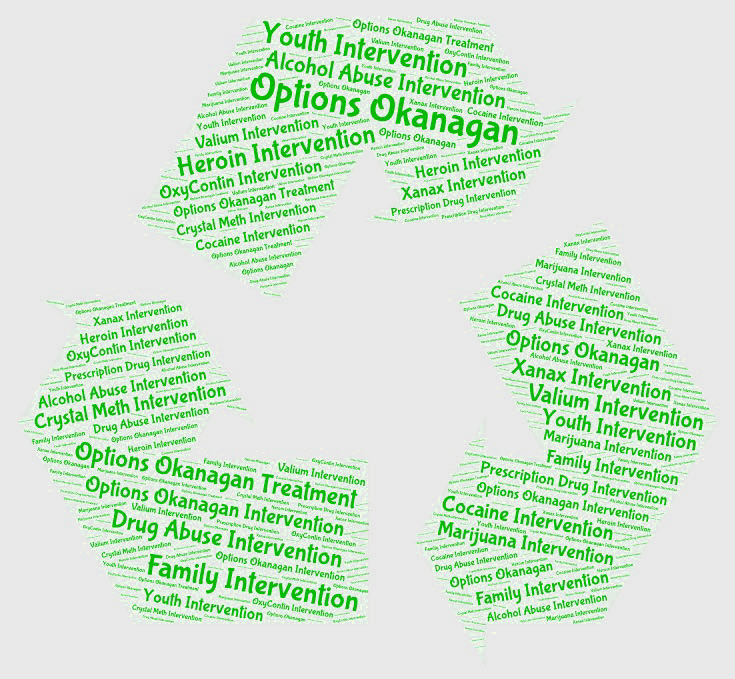 Options Okanagan Intervention is based in Kelowna and provides intervention services throughout BC.
With Vancouver and Kelowna being some of the best-known cities for alcohol and drug rehabilitation, Options Okanagan has roots that speak for themselves.
Doug MacKenzie founded Options Okanagan Treatment Centers. Doug is a addiction counselor and a intervention specialist and has worked with numerous families and individuals throughout Canada and the United States. Doug's reputation and clients describe him as an interventionist who is very trustworthy.
Options Okanagan has numerous years of experience in the recovery and addiction industry. Our specialization is finding the best alcohol or drug treatment program for every individual.
Here at Options Intervention, we work closely with each person and their families to make sure that they select the best-suited treatment program. That step is critical in the recovery process and helps to pave the way for having a successful recovery.
---
Options Okanagan Addiction Treatment Centers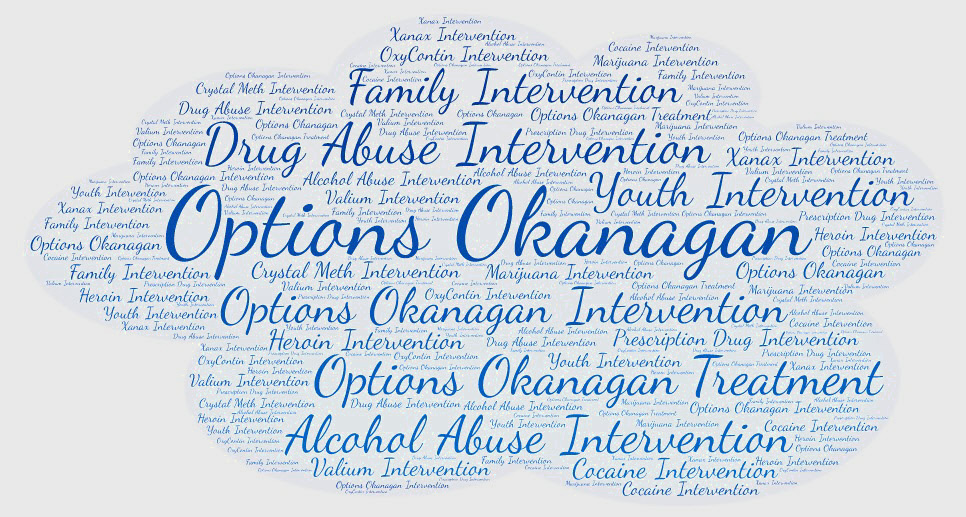 Often the process of getting your loved one enrolled in a treatment center is slow. In most cases, the addict or alcoholic's family is frequently subjected to difficult behavior over a long period of time. Those who are close to an addict or alcoholic frequently go through major struggles before the person is ready to make changes to their lives.
Quite often, before their loved one becomes incarcerated or overdoses, the family doesn't have any other options but to have an intervention performed.
It is very important to remember that whenever spouses and children are involved, it often intensifies the seriousness of the situation. The loved ones frequently bear witness to all of the struggles and pain that are associated with the lifestyle of the addict every day.
An Options intervention in BC allows the family, along with an experienced mediator, to be able to approach the addict or alcoholic within a group environment. The invention's goal is to open the eyes of the individual to the fact that they need serious assistance.
An intervention is a structured process. To increase the chances of success, the work of initiating an intervention and organizing it should only be done by trained professionals, like those at Options Okanagan.
Getting help from a professional intervention mediator enables family members to talk to an addict and express their feelings in a way that isn't viewed by the individual as confrontational or harsh.
To ensure that an intervention is successful, it is very important to make sure that the process has a firm tone but that it comes with love and from the heart as well. In order to provide your loved one with assistance, professionals at Options Okanagan work to coordinate techniques with families, like yours, in the most efficient and effective way possible.
---
An Options Intervention In BC Results In Treatment Center Enrollment
The goal of an intervention is getting an addict or alcoholic into a treatment center.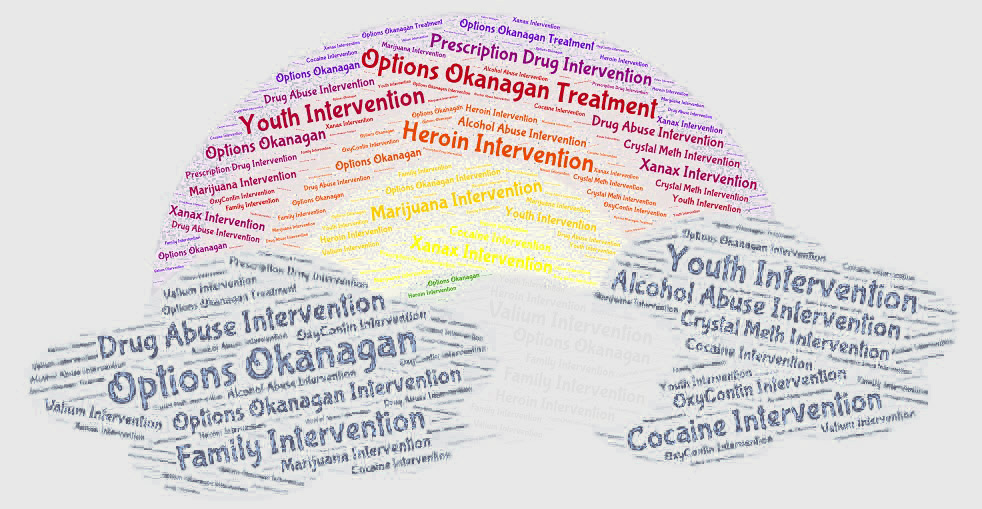 A successful intervention is just the first step that is part of a long recovery process. It can also be the quickest and most affordable step. Making use of Options BC Intervention services, like those that Options Okanagan Interventions offers can make a real difference in how successful your loved one's recovery process is.
An effective intervention significantly increases the chances that the addict will want to go to a treatment facility willingly.
An addiction counselor and a intervention specialist, such as Doug MacKenzie, has been trained to manage situations where the addict becomes angry or perhaps even violent. This experience allows the intervention specialist to have the ability to keep an open mind and realize that the behavior is part of the nature of the illness that the addict is suffering from.
Quite often addicted individuals have emotions that wildly fluctuate from moment to moment. Managing the situation properly can really make the difference between angry refusal or complete acceptance of an intervention. Whatever the reaction is, a trained specialist will know how to manage all of the extremes as well as all of the different variations in-between.
If you have a loved one who needs an intervention in BC, help them take that first step and get the process started today. Give Options Okanagan a call today at 1-855-335-0331 for a free drug intervention consultation.
---