The importance of personalized substance abuse programs (Drug and Alcohol) for Medicine Hat, Alberta residents — Vancouver, Victoria and Kelowna, British Columbia. — Options Okanagan Treatment Centers in Kelowna, British Columbia treating opiate, cocaine, fentanyl and alcohol addiction and recovery.
Does it really need to be said? Drug addiction will almost always lead to long-term health problems and even psychological issues that will always end poorly when untreated. These risks can be avoided however; counseling professionals are available to work with any individual that may be suffering addiction. By working with them on a close basis, any patient can be given the necessary tools to overcome the substance abuse they're suffering from. That's precisely how the foundation for recovery is formed. If you or a loved one are in need of help, you should consider contacting the counselors of Options Okanagan for help in finally getting on the right track.
As you might imagine, choosing the best rehabilitation facility and treatment program for your personal needs is essential to the success of your freedom from drug addiction. It doesn't matter if you're the one in need of aid, or you're inquiring on the behalf of someone you care for; just call 1-855-335-0331 and immediate help will be granted. There will also be a highly skilled counselor standing by to discuss the issue at hand and begin formulating a plan for making it a thing of the past.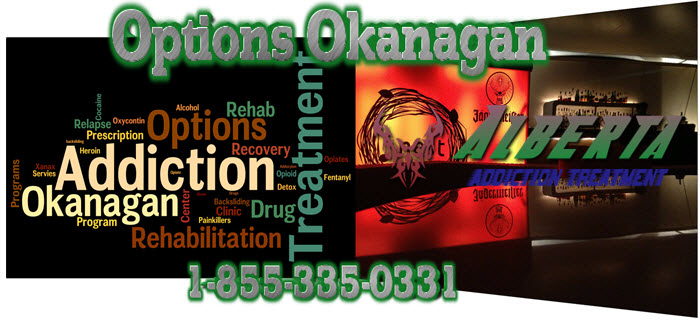 Drug addiction is always a force to be reckoned with. It almost always brings health problems and financial issues along for the ride. It also tends to sever personal relationships. It doesn't have to end at that however; Alberta has a wide variety of programs that can assist individuals that are going through substance abuse problems. That said, many of the programs have their own degree of challenges in place. There aren't always enough resources available to accommodate everyone, especially when it comes to facilities that have been funded by the government. The end result is serious overcrowding and major delays in getting people the help they need.
Fortunately, there are other options that can be considered. There are a number of private clinics available for rehab. While they may work with the government to some degree, they aren't tied to the same restricted nature or limited resources. These programs have been true lifesavers for many. Private programs have proven just as efficient as any government-operated facility in helping free patients from their drug addictions. Even better, the necessary costs are often far more affordable than most tend to assume.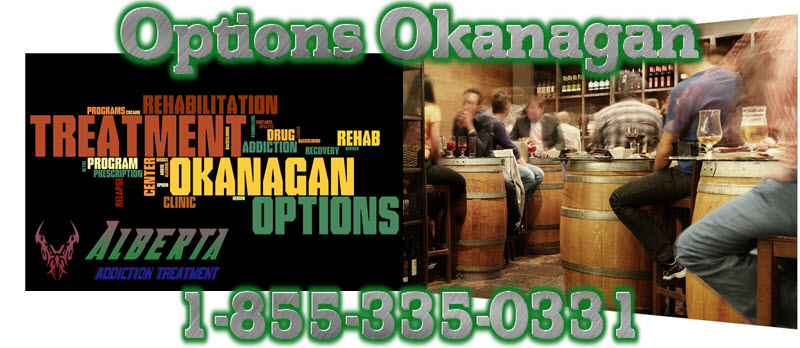 As found throughout many Alberta communities – and Canadian communities at large – there are several inherent Medicine Hat problems tied to drug addiction and substance abuse. This type of problem is wholly personal, but the level of help needed for a program to deal with them on a wide scale becomes a community issue. Excessive drug usage puts a damper on the area as a whole.
If you're hoping to fight against the drug abuse problems of your area, you shouldn't feel as if you need to turn towards punitive measures. There needs to be professional help that can assist the individual in overcoming their addictions on a personal level. They need to be aided in becoming a beneficial member of society once more. That takes a serious level of care and understanding, and drug rehab programs should be seen as the primary means of providing it. Each community needs to rally behind these programs to make sure they remain intact.
Once an addiction is in place, the individual will likely realize that it's a completely individual choice. The issue becomes more medical in nature however. Different types of drug abuse will affect people in unique ways of course, but the development of dependency is always a guarantee. In order to take their life back, the individual will need to be safely weaned off of the drugs and rid their bodies of the physical dependence. That process is incredibly taxing, both physically and emotionally. It absolutely deserves to be done in a clinical setting where care can be administered. The detox process is very dangerous when treated improperly.
Of course, all treatment programs have their own unique qualifications. The most effective facilities always tackle the root cause of the abuse in the first place however. There's always some personal driving factor in place, and that must be resolved in order to prevent a relapse once the patient is released. Substance abuse issues are best treated with a degree of personal attention.
If you or someone you know is need of that level of help, contact the Options Okanagan as soon as possible. The staff will be more than happy to provide any and all assistance in pointing you towards the best possible program for your needs. You'll be given all of the support you need in taking the first steps towards recovery.
Options Okanagan Opiate and Alcohol Treatment Centers in Kelowna, Salmon Arm and Vancouver, British Columbia – Men and Women are recovering and healing from Alcohol and Drug Abuse at our treatment center here in the Okanagan right now.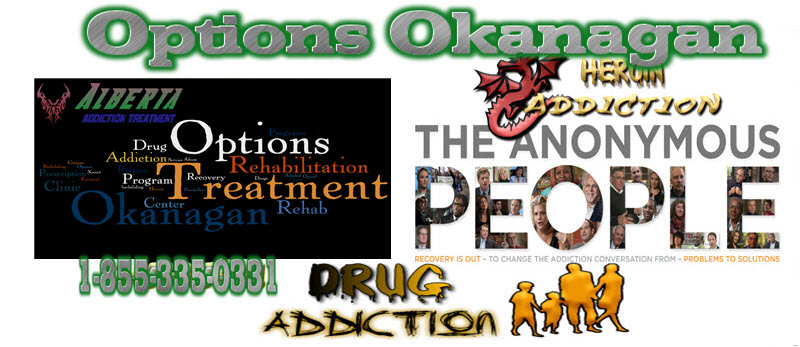 Our unique and distinctive Opiate Drug and Alcohol treatment program allows men and women to come in from Calgary as well as Edmonton as we offer airport pickup.
Numerous clients come to us from Vancouver, Calgary and Edmonton and other locations in Alberta and even other provinces for Opiate addiction treatment, heroin drug treatment, many other drug and alcohol addictions for rehabilitation because of the uniqueness of our treatment center.
Our Treatment Location:
Options Okanagan Drug and Opiate Treatment Center
206 – 478 Bernard Avenue, Kelowna, British Columbia, V1Y 6N7
Toll Free Phone Number : 1-855-335-0331
Google+