A guide to finding the best drug and alcohol rehab facilities in Calgary, Alberta – Alcohol and Drug addiction – Options Okanagan Treatment Centers in Kelowna, British Columbia treating drug opiate and alcohol addiction and addiction recovery programs.
If you or a loved one is prepared to begin the path to drug rehabilitation, it may be worth your time to contact the Options Okanagan facility. Options Okanagan is one of the many drug rehabilitation organizations located in Calgary, Alberta. It offers a high quality drug detoxification program provided by a team of dedicated counselors who have the information available to help patients navigate the challenging drug addiction rehabilitation procedure. To learn about Options Okanagan's treatment, and whether it is suitable for your specific needs, it is recommended that you contact the facility at 1-855-335-0331 today.
Finding a suitable drug rehabilitation treatment facility to suit the personal needs of a drug addict can be highly frustrating and confusing not only for the addict, but also their loved ones and friends. It is generally considered that the best alternative is to use the facility closest to one's home; however, those centers tend to have a long waiting list to receive treatment. Here at Options Okanagan, we are dedicated to assisting people who are experiencing drug addiction problems providing them with therapeutic services to overcome their condition. If you reside near or in Calgary, the Options Okanagan drug rehabilitation facility can help you obtain the information available so you can locate the best program for your particular needs.

• The Different Drug Rehabilitation Options
In Calgary and the surrounding area, there are several programs and substance abuse rehabilitation options available. Each of the facilities tends to operate using common steps in the programs provided, but the therapeutic approaches utilized are typically customized for the patient as is required. Unfortunately, regarding their administration and level of effectiveness, not all of these options are the same.
The Canadian government funds and operates the majority of the drug rehab programs located in Calgary. One of the primary issues these drug rehabilitation programs have is a lack of required personnel and resources to assist individuals who are experiencing substance abuse. This means that drug addicts will need to be placed on a lengthy waiting list prior to receiving the much-needed treatment for overcoming their addiction.
The waiting programs offered by government-funded rehabilitation facilities are not predictable and people are uncertain the length of the waiting period; it could range from one day to several months before they will enter the program. During this time an individual's addiction may become more severe, which will increase the difficulty for drug rehabilitation.
If your loved one is placed on one of these government-sponsored waiting list programs, it may leave relatives and friends feeling highly frustrated. It is essential that one does not place blame on the center as the counselors are assisting in all ways with the resources they have available, which are restricted in many cases; hence, the need for a waiting list program. The sponsored programs are disadvantageous for patients due to national and local shortages of suitable resources.

• The Private Drug Rehabilitation Treatment Options
Fortunately, government-sponsored drug rehab facilities are not the only alternative available for addicts in the Calgary area. In addition to these public facilities, it is also possible to access private facilities. A private drug rehabilitation center operates alongside government organizations using counselors to locate the ideal treatment program for the patient's particular needs. The programs help drug addicts overcome their various types of substance abuse addiction, such as addiction to prescription medicine, cocaine addiction, and addiction to alcohol.
Effective counseling staff will utilize the most professional skills as a means of helping patients find the treatment program to suit their needs. Professional counselors in private rehabilitation programs opt for the most updated treatment methods and the facility will provide customized care to help overcome the condition at reasonable prices.
• Different Issues Associated With Government-Sponsored Drug Rehabilitation Programs
In addition to presenting with a lack of resources, individuals tend to point out various other issues when working with a government-sponsored drug rehabilitation program. For example, to enter this type of organization, you will need to overcome a large amount of bureaucratic "red tape". Some of the facilities have refused a patient's treatment according to the fact that they were not correctly equipped to handle detox. In other cases, the government-sponsored therapeutic facilities only accepted sober patients into the program.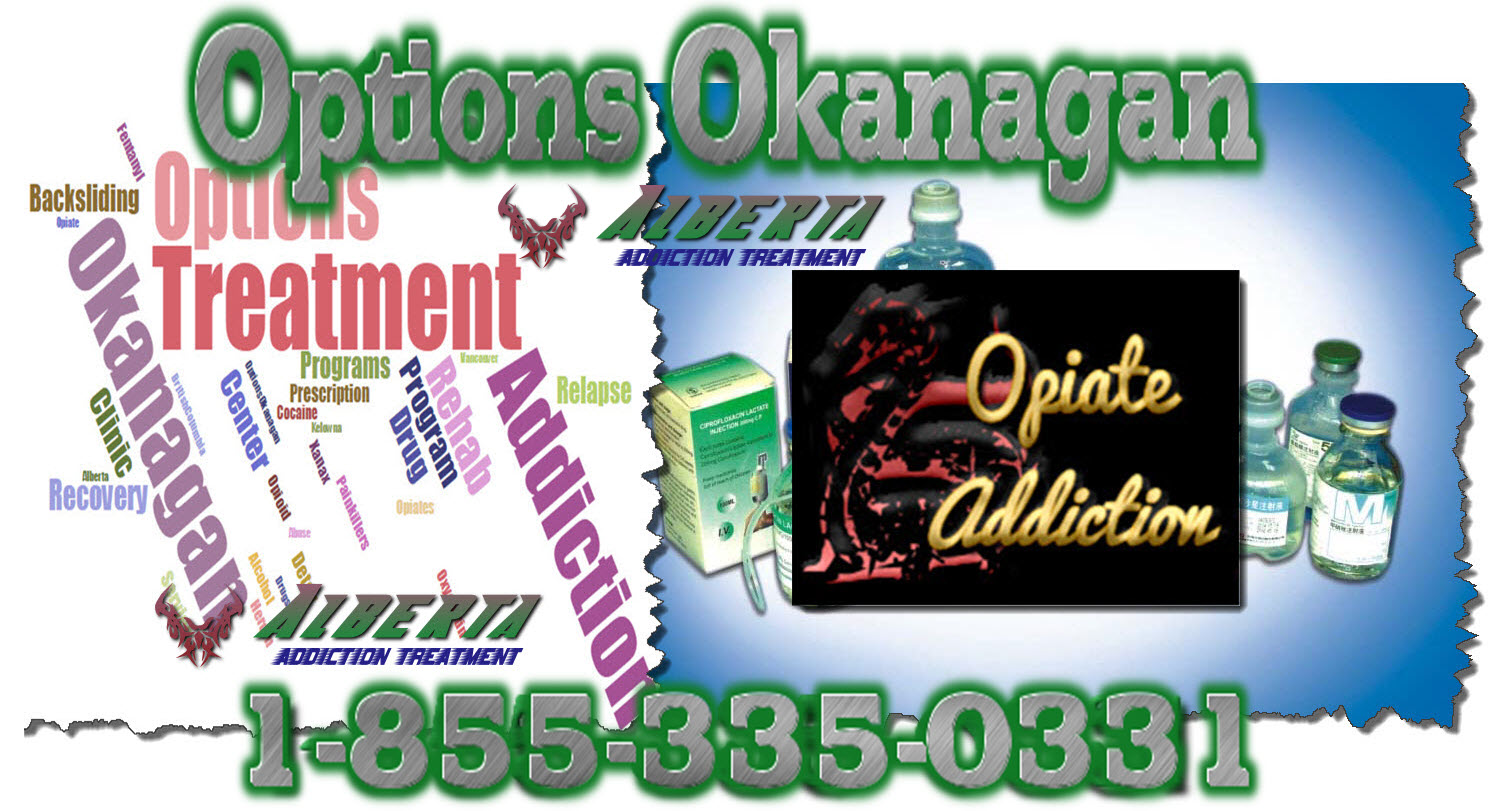 • Issues Faced When Locating A Solution
Dealing with an abusive substance addiction can be a frustrating, challenging, and highly overwhelming experience for an individual; however, it is a great achievement for a patient to succeed in overcoming their addiction. Unfortunately, the majority of people who do overcome their addictions will find themselves relapsing very soon after leaving the rehabilitation facility.
While the physical dependency on the addictive substance is broken, the individual needs to face temptation from the substance when in the real world. This can induce feelings of anxiety and stress, which can ultimately result in a relapse of drug use as a means of coping with the emotions. This is why it is essential that all recovering addicts have support available to them when necessary.
• The Different Rehabilitation Assistance Services
The rehabilitation program at Options Okanagan has assisted many individuals in overcoming their abusive drug addiction. For each individual, a path to sobriety will be different; however, the first step to sobriety is always the same. This first step involves contacting someone who is able to assist in dealing with the problem, and here at Options Okanagan our counselors are willing to be the first port of call. Our dedicated team will guide patients through drug addiction rehabilitation and provide the most suitable treatment for their needs. Contact the team at Options Okanagan to gain more information on how to overcome your addiction and regain your life.
Options Okanagan Opiate and Alcohol Treatment Centers in Kelowna, Salmon Arm and Vancouver, British Columbia – Men and Women are recovering and healing from Alcohol and Drug Abuse at our treatment center here in the Okanagan right now.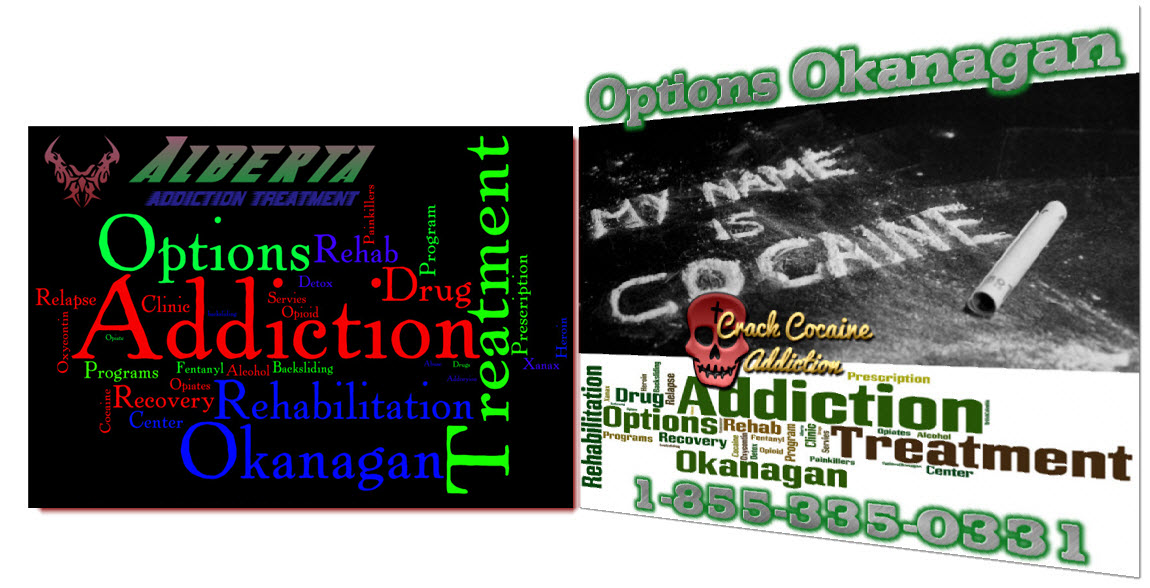 Our unique and distinctive Opiate Drug and Alcohol treatment program allows men and women to come in from Calgary as well as Edmonton as we offer airport pickup.
Numerous clients come to us from Vancouver, Calgary and Edmonton and other locations in Alberta and even other provinces for Opiate addiction treatment, heroin drug treatment, many other drug and alcohol addictions for rehabilitation because of the uniqueness of our treatment center.
Our Treatment Location:
Options Okanagan Drug and Opiate Treatment Center
206 – 478 Bernard Avenue, Kelowna, British Columbia, V1Y 6N7
Toll Free Phone Number : 1-855-335-0331
Google+