Various aftercare and continuing care treatment options for drug and alcohol addiction in Vancouver, Victoria and Kelowna, British Columbia – Options Okanagan Treatment Centers in Kelowna, British Columbia treating opiate and alcohol addiction and recovery.
What Is Aftercare?
When it comes to the process of treating addiction or basically any mental health issue, aftercare is a very important step. It is the process that takes a patient from primary treatments, for example residential drug addiction treatment onto maintenance treatments. There are various types of aftercare and in order to plan the best and most successful path of recovery, understanding each one is important.
Although most kinds of aftercare treatments for drug addiction are structured, there are also things that you can try on your own. For example, creating a strategy that helps to prevent relapse and adhering to it at all times, is important. You should also always have a list of emergency contact information on you. It is also helpful to keep a journal along with a gratitude list.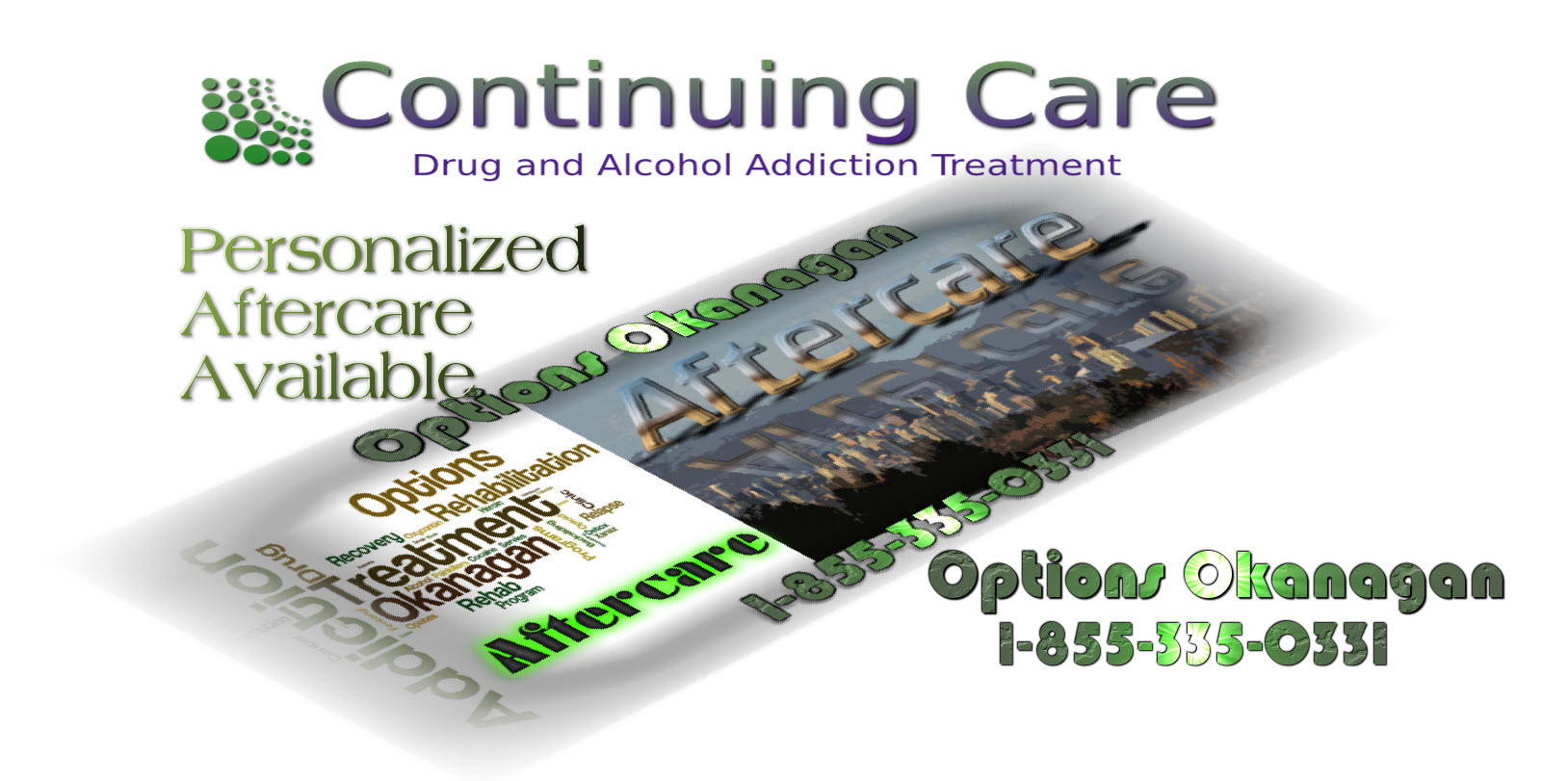 That being said, here are a few things that formal aftercare treatment for drug addiction may include:
1. Step-down Residential Care
Residential care is the first kind of aftercare. This form of treatment tends to be beneficial for individuals who have struggled with extreme drug use, do not count on much support and whose social circle revolves around the use of drugs. This type of aftercare allows addicts to have more freedom while in a rehab center, this means that they are allowed to go to work, receive more social visits as well as have control over their personal schedules.
The high level of support that is available every second of every day is where the benefits of this kind of care system stem from. That being said, the step down care programs are a bridge to greater responsibilities and, even though they are structures, more privileges are included that in residential treatment for drug addictions.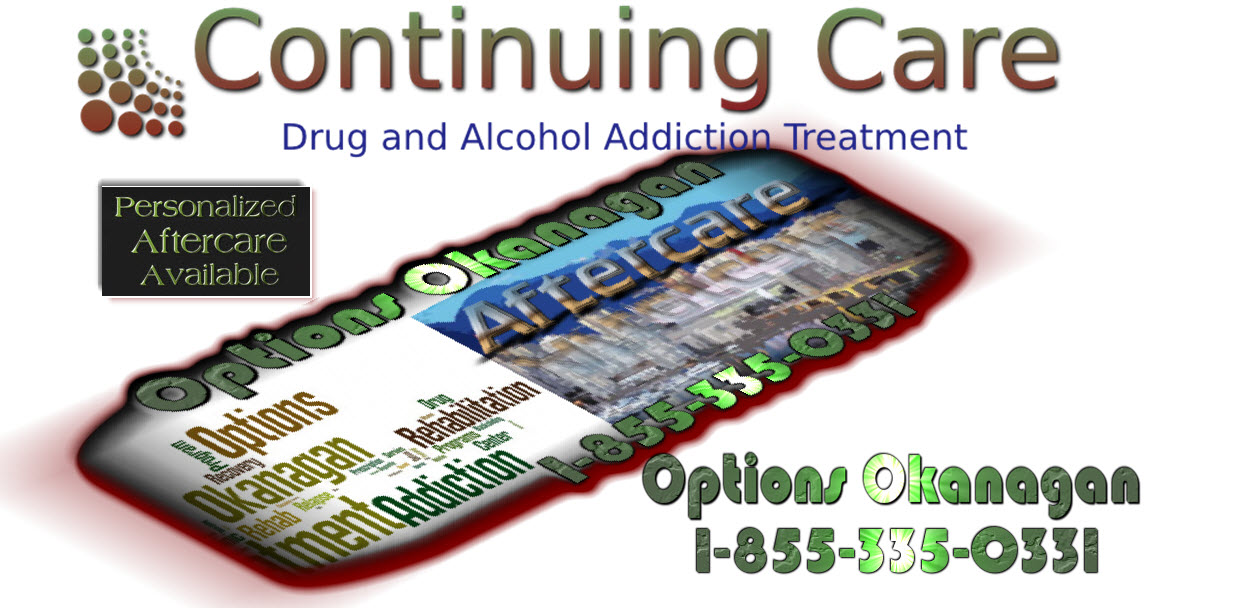 2. Daycare aka Outpatient Addiction Treatment
Daycare is another form of aftercare. This provides individuals with access to resources, for example therapy groups, addiction counselors and doctors while their evenings and nights are spent with their families. People, who have a great support system yet feel as if they would benefit from treatment that is more intensive, are the best candidates for this type of treatment.
The great thing about outpatient drug addiction aftercare is that it provides individuals with the most amount of flexibility with a schedule for their own while offering the highest amount of benefits that a residential care facility has to offer.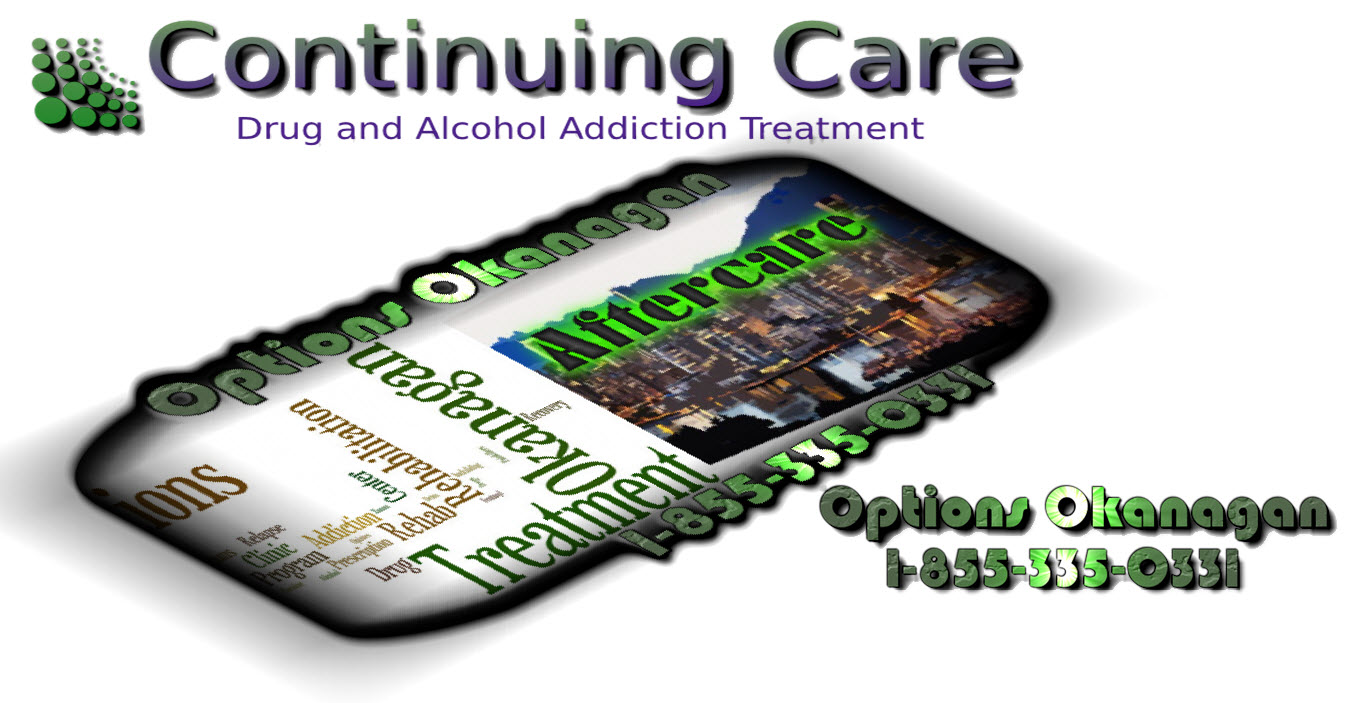 3. Halfway Houses
A recovering addict could greatly benefit from residential stays for six months and even as long as a year. This form of aftercare treatment for drug addiction happens in a privately and independently owned residence. The best way that halfway houses are managed is with the use of rules and guidelines, for example house rules, regular drug testing and curfews. When living in halfway houses, recovering drug addicts are able to get support, make new friends and live in an environment that is drug free prior to moving out on their own again.
4. Support Groups and Psychotherapy
The last type of aftercare consists of attending support groups and citing counselors on a regular basis. This form of care is generally detailed in a treatment plan and is a part of weekly regimen of treatment. Those who benefit from his kind of aftercare are individuals who are ready to handle most of their recover however still require some regular help and guidance.
What any kind of aftercare is all about is helping individuals to be able to gradually ease back into their regular lives without experiencing feelings of being out of control or turning to their destructive habits. It also provides individuals with the opportunity of working on themselves on any other issues or perhaps on a recovery that was not completed after their first treatment.
Anyone who is searching for aftercare support should know exactly what they want to get out of it and be sure of the king of care they would benefit the most from. Many times a doctor or a primary care facility can help with making this decision. By choosing the best form of treatment, those suffering from an addiction can begin their recovery from a strong point and avoid any doubt or fear which may lead to a slip up or relapse.
If you have any doubts or questions regarding drug addiction aftercare treatment, please get in touch with Options Okanagan at 1-855-335-0331. It would be our pleasure to answer your question personally and promptly.
Options Okanagan Opiate and Alcohol Treatment Centers in Kelowna, Salmon Arm and Vancouver, British Columbia – Men and Women are recovering and healing from Alcohol and Drug Abuse at our treatment center here in the Okanagan right now.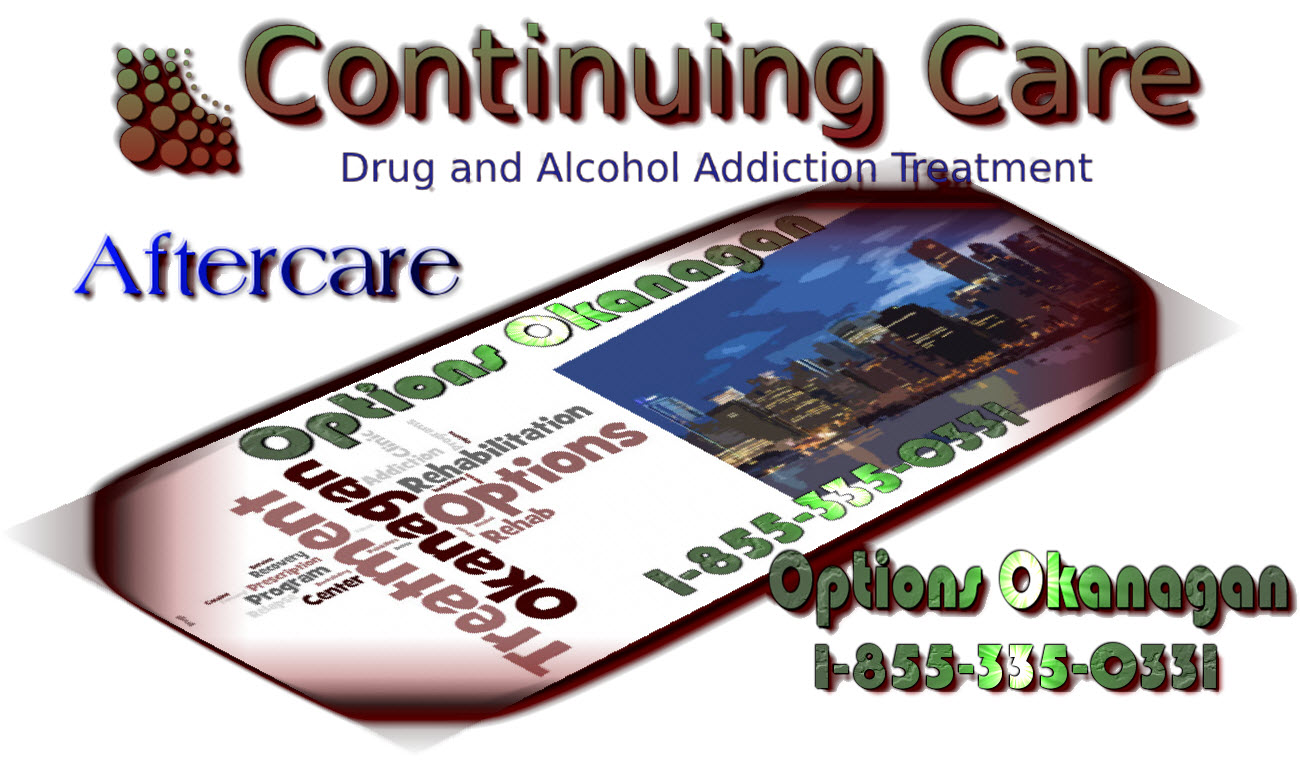 Our unique and distinctive Opiate Drug and Alcohol treatment program allows men and women to come in from Calgary as well as Edmonton as we offer airport pickup.
Numerous clients come to us from Vancouver, Calgary and Edmonton and other locations in Alberta and even other provinces for Opiate addiction treatment, heroin drug treatment, many other drug and alcohol addictions for rehabilitation because of the uniqueness of our treatment center.
Our Treatment Location:
Options Okanagan Opiate Treatment Center
206 – 478 Bernard Avenue, Kelowna, British Columbia, V1Y 6N7
Toll Free Phone Number : 1-855-335-0331
Google+