The importance of aftercare and continuing care in addiction treatment in Vancouver, Victoria and Kelowna, British Columbia. – Options Okanagan Treatment Centers in Kelowna, British Columbia treating opiate and alcohol addiction and recovery.
Successfully finishing an addiction treatment program is a vital step on one's path to recovery. Unfortunately for most addicts, whatever form their addiction takes (ranging from drugs, alcohol, a combination of both or any number of destructive compulsive behaviors such as sexual disorders or a gambling problem), they are often not totally ready to function independently. Though they have taken an important and vitally necessary step towards overcoming the addiction, most addicts find it useful to have support afterwards. This period after the treatment program is called aftercare, and many addicts have found that a good aftercare program has made a world of difference between remaining clean and succumbing to relapse.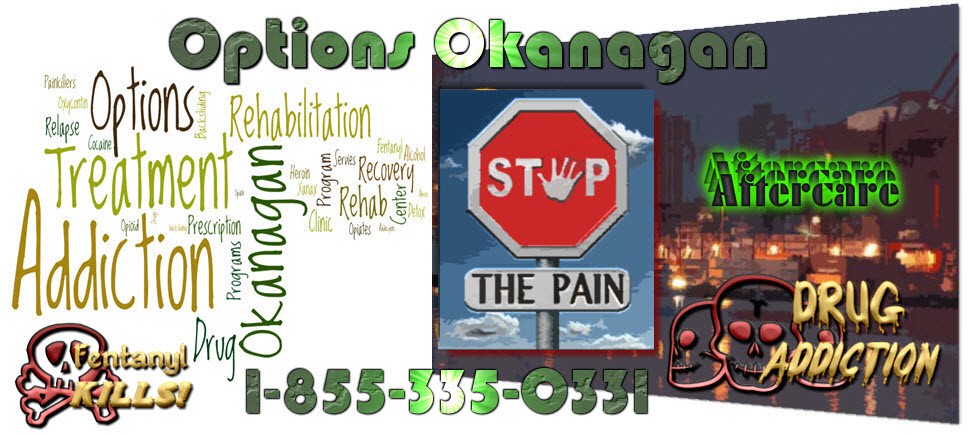 Aftercare Defined
Aftercare is a number of programs designed to provide forms of counseling on a regular, ongoing basis for people who have already completed an addiction treatment program. While this may seem excessive to those unfamiliar with the process of addiction and recovery from it, the fact is that worthwhile treatment after a treatment program is an important next step for those recovering from addiction.
Most every aftercare program requires that its patients be chemically abstinent for a certain period of time before they are admitted. From there, an aftercare program typically follows up treatment with an individual plan for each individual patient. The patient's counselor may have the patient set recovery and other goals while they are still in the addiction treatment program. Sometimes this includes a plan of action for early sobriety.
Why Aftercare is So Critical
It's a sad truism that overcoming months or even years of addiction is difficult on everybody who undertakes it. The addiction treatment program can be a literal life saver, but in the end, it is still just the first step towards a fuller recovery. Addictions are never truly "cured" so much as "controlled" and keeping an addiction under control, even years after the fact, is a life long challenge. Addicts must learn to understand the basis of the addiction, what contributed to the addiction, how to handle the cravings and how to develop healthier behaviors in order to provide for a more stable lifestyle.
During treatment programs for addiction, it is not uncommon for patients to become used to a set and stable structure,, that includes a regular schedule of activities, duties and recreation. After treatment is completed, there is all too often a vacuum. The patient is now in the outside world, and will often find themselves dealing with situations and feelings that they may not be ready to handle. It is for these reasons that relapse back into addiction is a major concern after the first six months of any completed treatment. It is for these reasons that addiction professionals strongly suggest that patients take part in some kind of aftercare program for at bare minimum six months once they've gone through the treatment program. Being referred to a sober living environment may also be necessary. This is because many recovering addicts find that their current living environments are making it harder to stay sober than they can handle.

In addition to regularly scheduled counseling and meetings, aftercare also generally includes group activities. The relationships formed and peer support that results from abstinence based activities can be important for people recovering from an addiction.
Type of Aftercare Programs
The average alcohol and drug treatment facilities also tend to offer aftercare programs as part of a larger effort to provide personalized treatment options to patients. This can entail either an intensive outpatient treatment program or a residential treatment program. Ultimately, the aftercare program is intended to be a continuation of the initial treatment. Common services of these programs (though not all as each aftercare program is unique), include counseling, group and one on one meetings, lectures and recreational activities.
There are a wide range of aftercare programs available, many of which also differ wildly depending on the people providing the aftercare program. There are aftercare programs aimed at adolescents, aimed at adults or aimed at either men or women only. Some are specifically geared towards those recovering from a period of substance abuse, whereas others may include treatment for other forms of addiction or co-occurring disorders.
The Importance Of Aftercare And Continuing Care – Part 02 Jan.09/2017
If you need help locate a rehab aftercare program for you, your teen, family members or friends, call 1-855-335-0331.
Options Okanagan Opiate and Alcohol Treatment Centers in Kelowna, Salmon Arm and Vancouver, British Columbia – Men and Women are recovering and healing from Alcohol and Drug Abuse at our treatment center here in the Okanagan right now.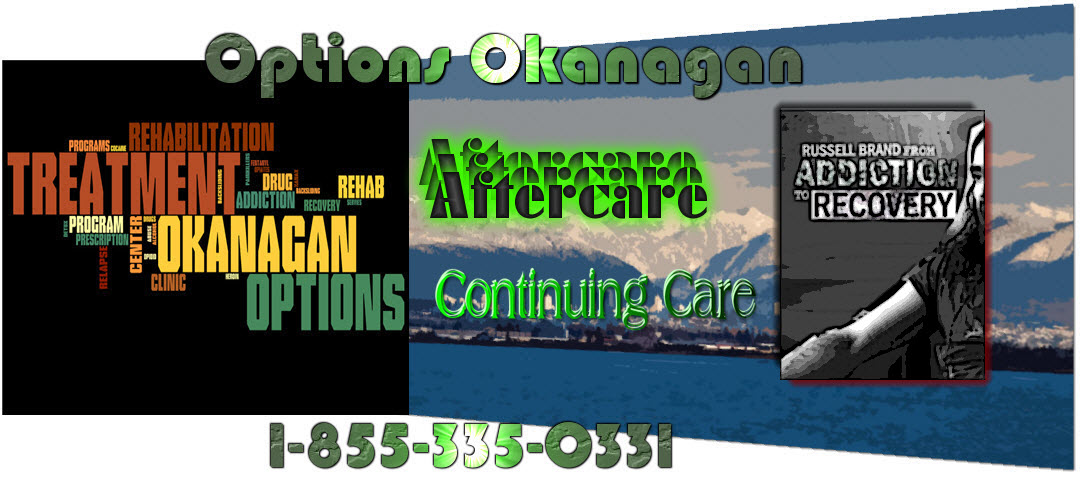 Our unique and distinctive Opiate Drug and Alcohol treatment program allows men and women to come in from Calgary as well as Edmonton as we offer airport pickup.
Numerous clients come to us from Vancouver, Calgary and Edmonton and other locations in Alberta and even other provinces for Opiate addiction treatment, heroin drug treatment, many other drug and alcohol addictions for rehabilitation because of the uniqueness of our treatment center.
Our Treatment Location:
Options Okanagan Drug and Opiate Treatment Center
206 – 478 Bernard Avenue, Kelowna, British Columbia, V1Y 6N7
Toll Free Phone Number : 1-855-335-0331
Google+