Addiction interventions and drug rehabilitation for addicts in Calgary, Edmonton, Red Deer and other parts of Alberta by Options Okanagan Treatment Center in Kelowna, British Columbia treating heroin, fentanyl, drug addiction and recovery.
Addiction Interventions in BC and Alberta
An intervention with a life coach that is certified to aid in addiction recovery can help addicts to understand how deeply their addiction has affected their lives. When people are struggling with addiction, they often want to pretend that they're still functioning properly. Many addicts seek out positive reinforcement of their behavior.
When an addict receives feedback from an objective third-party, they can start to recognize their behavior for what it is. The intervention process isn't about judgment; it's about understanding. An intervention with a life coach can help an addict to understand that they're not just hurting themselves; they are also causing pain to the people that they love.

During the intervention process, the addict will probably try to change the subject or minimize their issues. It's important to stay focused during this time. You're not dealing with the person that you love; you're dealing with their addiction. You need to make them understand their situation so that they will seek help.
The intervention process must be handled delicately. If the intervention is overly confrontational, the addict might become defensive or dismissive. A professional interventionist will be able to guide you through this difficult process. They'll help you to achieve and choose an approach that will resonate with your loved one. Contact Options Okanagan at 1-855-335-0331 if you'd like to learn more about staging an intervention.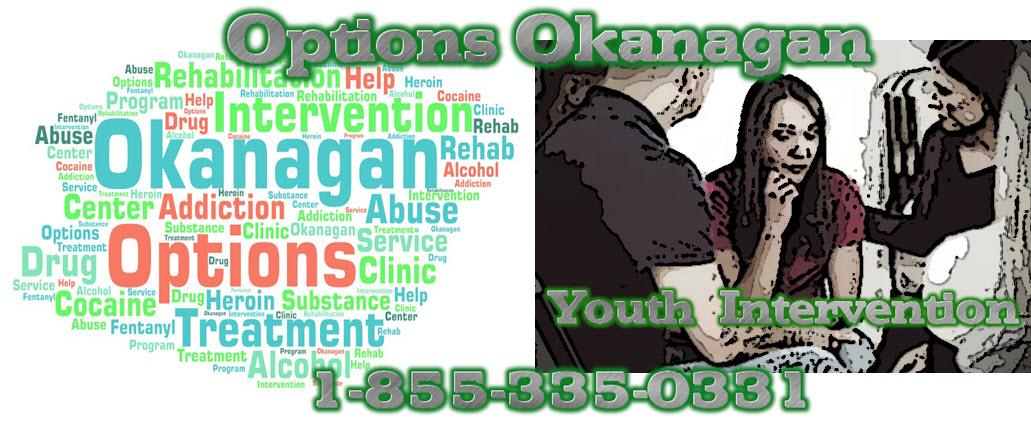 Options Okanagan Alcohol Intervention Programs
The Options Okanagan Alcohol Intervention programs are designed to give families the kind of support that they need. Many families in BC and Alberta have suffered deeply because of addiction. A professional interventionist can help your family to repair some of this damage. Your interventionist will be able to provide advice that's tailored to your family's unique situation. We know that addiction issues can't be solved with a one-size-fits-all approach. Every family is different.
Whether your loved one is struggling with alcohol or drug addiction, your interventionist will help your family to get through this trying time. They'll listen to what you tell them and work with you to help your loved one. The sooner you seek professional help through our Options Okanagan intervention programs, the better off you will be. If you contact us, we'll help you stage in-home interventions in BC and Alberta as soon as you are ready.
How An Options Okanagan intervention Professional Can Help
You don't want to stage an intervention without the aid of an experienced professional. Talking to a loved one that is dealing with addiction can be heartbreaking for a family. Our professionals will work hard to make this difficult process easier for every single member of your family.
Options Okanagan understands that problems with addiction often arise from other issues. Our specialists will be able to train your family and teach them how they can engage with their loved one. We will help the family guide their loved one to the right treatment center. From there, your loved one will be able to start on the road towards recovery. Our interventionists can help prepare them to recover in a safe and healthy environment.
After Your Options Okanagan Intervention
After the intervention is over, you'll need a treatment center. Options Okanagan will help you find a treatment program that's a good fit for your loved one. We will work to find a treatment program that is equipped to handle your loved one's unique needs.
We want to give you the tools and resources that you'll need if you want to help your loved one escape from the depths of addiction. We'll work with you as a team so that they can overcome their addiction. If you have hopes for the future, we'll help you turn those hopes into something real.
Options Okanagan Drug And Alcohol Treatment Centers in Kelowna, Salmon Arm and Vancouver, British Columbia – Men and Women are recovering and healing from Alcohol and Drug Abuse at our treatment center here in the Okanagan right now.

Our unique and distinctive drug treatment program allows men and women to come in from Calgary as well as Edmonton as we offer airport pickup.
Numerous clients come to us from Calgary and Edmonton and other locations in Alberta and even other provinces for Opiate addiction treatment, meth drug treatment, many other drug and alcohol addictions for rehabilitation because of the uniqueness of our treatment center.
Our Treatment Location:
Options Okanagan Heroin Treatment Center
206 – 478 Bernard Avenue, Kelowna, British Columbia, V1Y 6N7
Toll Free Phone Number : 1-855-335-0331
Google+