Comprehensive and complete recovery from alcohol and drug opiate addictions in British Columbia and Alberta – Options Okanagan Treatment Centers in Kelowna, British Columbia treating drug, opiate, fentanyl, heroin and alcohol addiction and recovery.
Addiction disorders and issues bring a great deal of difficulty and hardship into a person's life. One of the biggest such difficulties is the notion that an addict can take care of their troubles just by getting a change of scenery or surroundings, having different relationships, or being involved with situations apart from their current ones. This can be further compounded by way of a basic societal attitude of immediacy, and this desire for fast results often interrupts the long-view attitude that recovery requires. A far-horizon perspective is crucial to anyone attempting to recover from an addiction disorder, due to the fact such disorders tend to be progressive and also chronic. When attempting recovery from anything, addiction or otherwise, you will find no quick fix or medical first-aid remedies that cure the health problem immediately.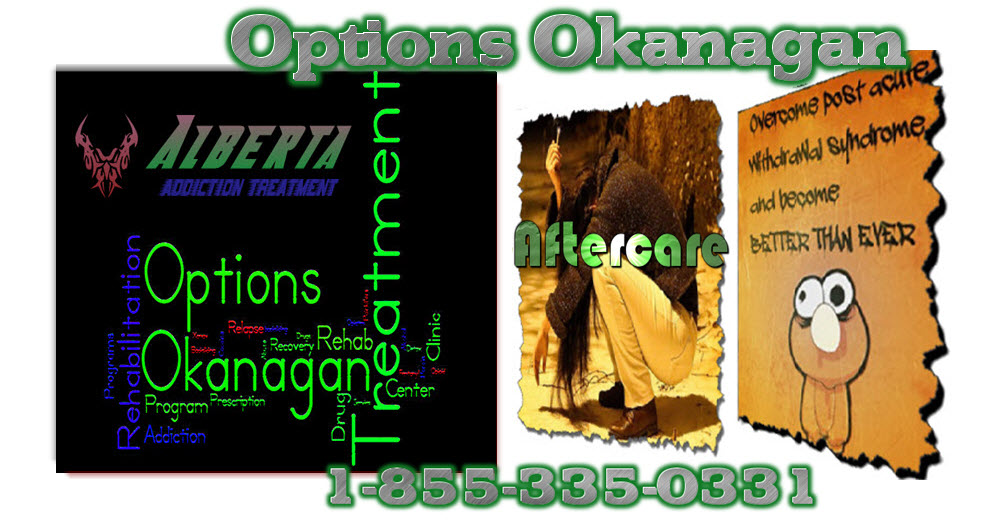 Obtaining treatment for any addiction disorder dictates receiving treatment and therapy for a lot more than merely the physical symptoms. Our own psyches have significant undertows of attitudes, perceptions and base behaviors. Individuals wanting recovery must have their needs met on various levels, so any approach or method should be made in a multifaceted manner that includes the emotional, mental and spiritual areas of the person as well as the physical. Recovery should never revolve exclusively around alcohol and/or drugs, but should also help the person create their whole new way of living. With growing and new awareness, individuals discover how to identify their particular cycles of addiction and also learn their dysfunctional coping techniques to enable them to start establishing new connections with their real emotions.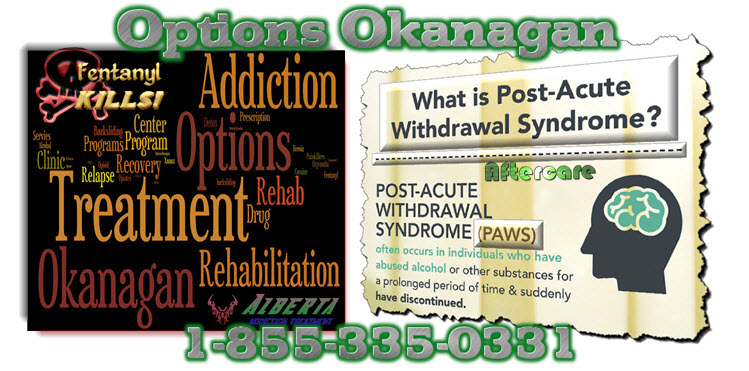 Recovery is just not something that takes place for a little while, it is actually an ongoing journey that requires a consistent regimen of constructive choices and positive decisions. Any kind of treatment for addiction disorder must come up with a goal of transmitting these tools to ensure that recovering addicts can begin making good decisions not simply regarding addiction-related matters, but across life. When someone invests in themselves, they are able to make the changes and improvements that lead to lifestyles which demonstrate a happier and healthier life. Fresh starts help individuals discover the new paths they are able to take, especially ones where they get encouragement from love, serenity and meaningful relationships. The more time a person can spend free from addiction's dark corners, the better and healthier they will likely be. There exists a world larger than addiction, a world well worth living in, a world free of being lonely, in despair, guilt, remorse, rage, and worthlessness.
Options Okanagan Opiate and Alcohol Treatment Centers in Kelowna, Salmon Arm and Vancouver, British Columbia – Men and Women are recovering and healing from Alcohol and Drug Abuse at our treatment center here in the Okanagan right now.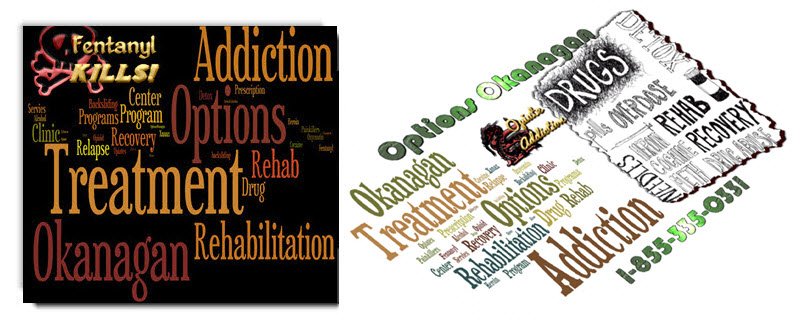 Our unique and distinctive Opiate Drug and Alcohol treatment program allows men and women to come in from Calgary as well as Edmonton as we offer airport pickup.
Numerous clients come to us from Vancouver, Calgary and Edmonton and other locations in Alberta and even other provinces for Opiate addiction treatment, heroin drug treatment, many other drug and alcohol addictions for rehabilitation because of the uniqueness of our treatment center.
Our Treatment Location:
Options Okanagan Drug and Opiate Treatment Center
206 – 478 Bernard Avenue, Kelowna, British Columbia, V1Y 6N7
Toll Free Phone Number : 1-855-335-0331
Google+