Getting assistance from a professional drug opiate and alcohol intervention counselor in Alberta and British Columbia — Drug Rehabs in Calgary, Edmonton, Red Deer and other parts of Alberta by Options Okanagan Treatment Center in Kelowna, British Columbia treating drug, heroin, fentanyl, opioid addiction and recovery.
Professional Intervention Counselor in Alberta and BC
If you know someone who is having a hard time with substance abuse and there doesn't seem to be an end in sight, it is time to seek out intervention assistance. Even if you have discussed the need to stop with them, it may still be necessary. It isn't necessary for them to hit bottom before you take action; today is the best day to start.
It is common for families to try to help their loved one on their own without getting a professional involved. The problem is, they often do hit bottom before the decision to get help is made. Society had taught many of us that our loved ones need to hit bottom or admit they need help before they seek treatment. If you were to wait for that to happen, matters are likely to get much worse. When intervention takes place before they hit rock bottom, it allows everyone to benefit. The behavior of the addict is actually making things worse. When the addict sees the true nature of what is happening and the family stops feeding their addiction by enabling them, their addictive behavior is likely to take a turn for the better. It is unlikely to happen, however, if professional help is not brought in.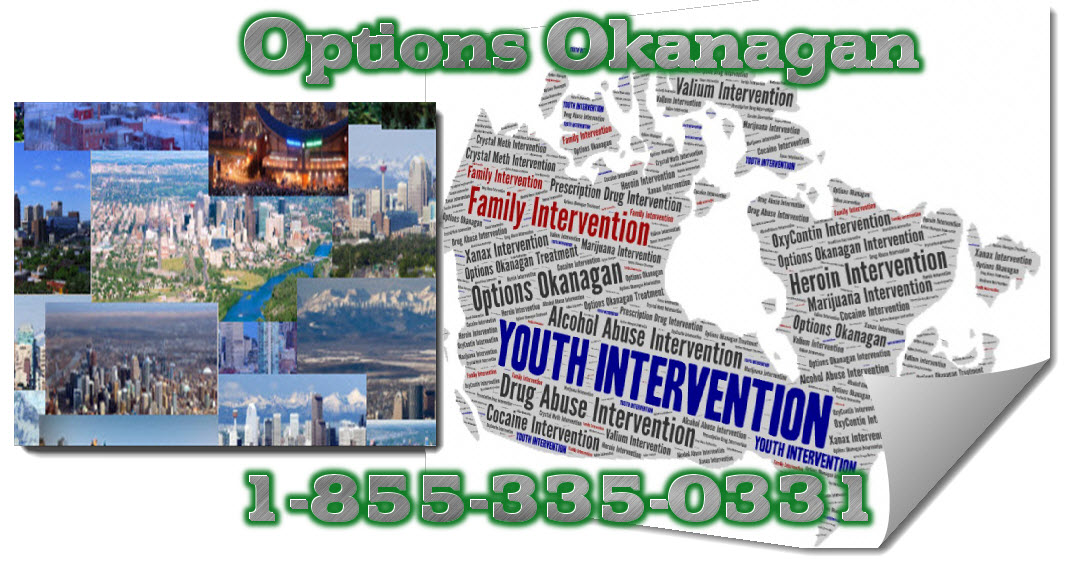 Assistance with Intervention In Alberta and BC
When treatment is sought by the addict, it makes the process much easier to start and even to complete. During the time that they are in the treatment program, however, the family will need to respect the proper boundaries. Perhaps you have heard that treatment programs are ineffective but that just means it wasn't suited for them as an individual. Once they leave the treatment program, often early, the entire family drops into their old habits and this makes a relapse much more likely to happen.
When you seek assistance from Options Okanagan Intervention, it can help in a number of ways. The professional interventionist will meet with the family personally. As a group, a course of action will be decided that will allow your loved one to get the treatment they really need.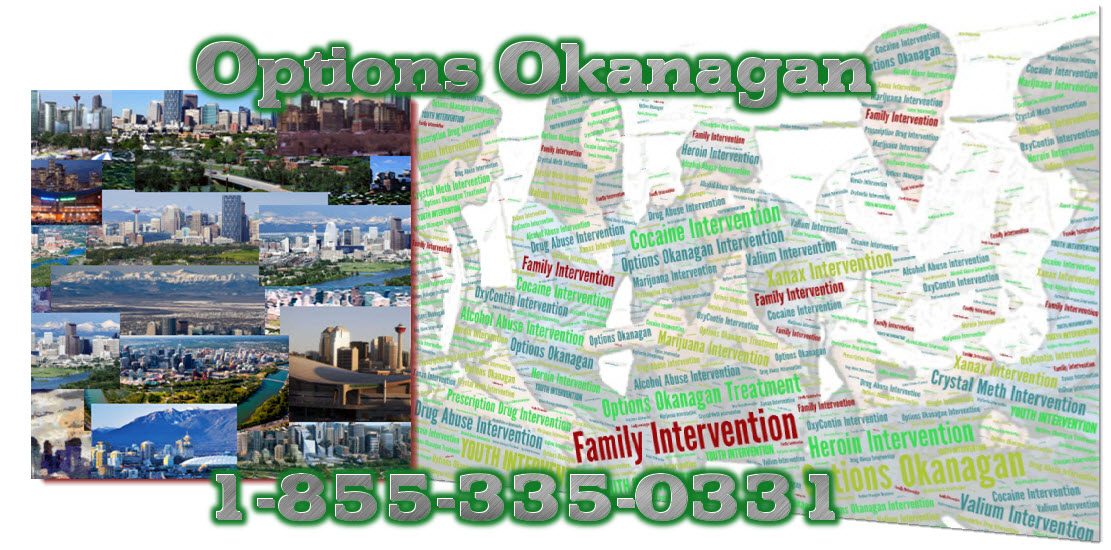 When the entire family stays on for the duration of the program, it can bring life back into focus again. It will also help their loved one to stay the course through the entire program, including after-treatment. With the help of a professional interventionist, it is possible to get assistance, follow through and see them take accountability for their future.
Options Okanagan Drug And Alcohol Treatment Centers in Kelowna, Salmon Arm and Vancouver, British Columbia – Men and Women are recovering and healing from Alcohol and Drug Abuse at our treatment center here in the Okanagan right now.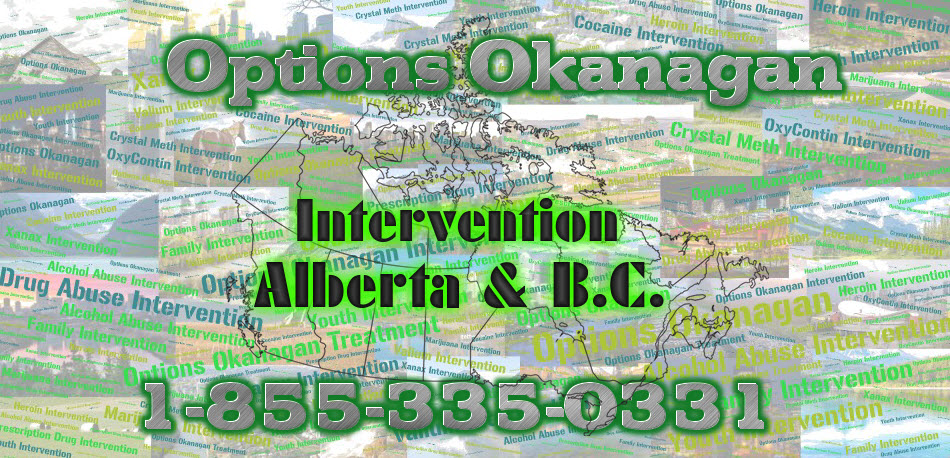 Our unique and distinctive drug treatment program allows men and women to come in from Calgary as well as Edmonton as we offer airport pickup.
Numerous clients come to us from Calgary and Edmonton and other locations in Alberta and even other provinces for Opiate addiction treatment, meth drug treatment, many other drug and alcohol addictions for rehabilitation because of the uniqueness of our treatment center.
Our Treatment Location:
Options Okanagan Heroin Treatment Center
206 – 478 Bernard Avenue, Kelowna, British Columbia, V1Y 6N7
Toll Free Phone Number : 1-855-335-0331
Google+