The various steps required for effective drug and alcohol intervention in Alberta and British Columbia — Drug Rehabs in Calgary, Edmonton, Red Deer and other parts of Alberta by Options Okanagan Treatment Center in Kelowna, British Columbia treating heroin, fentanyl, opiate, drug addiction and recovery.
Steps Required For Effective Drug And Alcohol Intervention in BC and Alberta
You may wish for a family member or friend to admit that they need help with a drug or alcohol addiction, but sometimes the most successful tales about overcoming these addictions begin with professional intervention. Options Okanagan Intervention's Certified Alcohol and Drug Interventionists have many stories to tell about people they have helped overcome substance addiction; therefore, you could help your loved one receive help from these addiction counselors when in crisis mode. This article provides information about Options Okanagan Intervention team and how they can help.
1. Contact The Treatment Facility
The first step to overcoming drug and alcohol addiction is to contact Options Okanagan Intervention and Treatment at 1-855-355-0331. All phone calls are answered by trained interventionists and remain confidential. The interventionist responding to the call will help you and identify whether or not a treatment with the facility is suitable for your needs.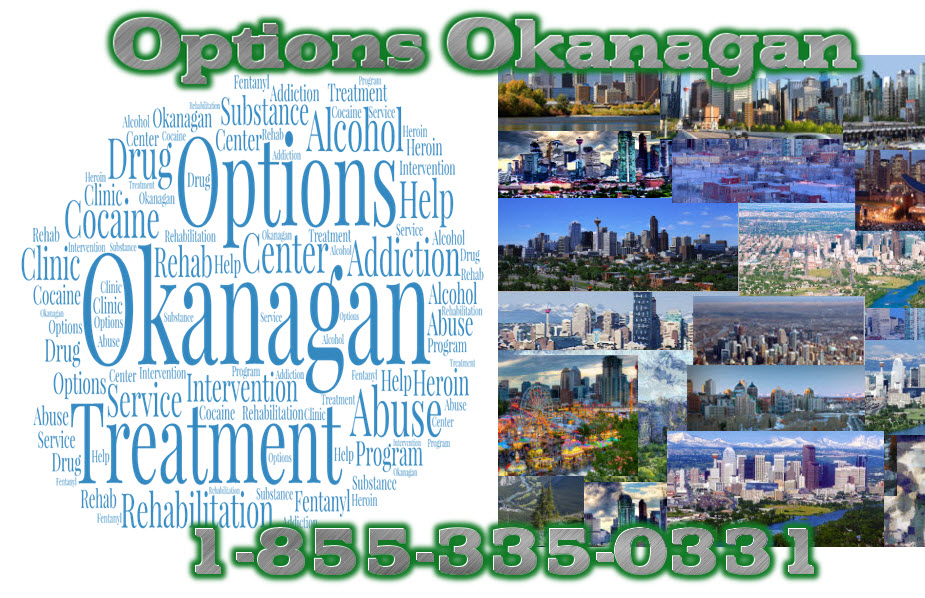 2. Allow The Facility To Work For You
After choosing to contact Options Okanagan Intervention and Treatment facility, the interventionist will assist you in choosing a treatment plan and program. As an advocate, the facility will also assist you with financial planning, consider insurance requests, and explain the different self-payment options available. When a personal treatment program has been chosen, the team at the facility will take care of all other admission details, travel plans, and logistics.
3. Meeting With The Interventionist
After details have been made for the concerned party to reach the facility, they will meet with the interventionist either over the telephone or in person to discuss the treatment process. Details discussed tend to include the duration of the treatment, the location of the treatment, and the participant selection.

4. Inviting Important And Loved Individuals
The next step is to invite significant people to participate as part of the intervention team, such as friends or family members. It is important that the participants chosen demonstrate a degree of respect and love for the person experiencing substance abuse addiction. This is vital because participants need to keep all information confidential.
When contacting individuals to join the treatment procedure, it is essential that the people understand the urgency of the situation and are willing to dedicate time to pre-intervention planning, as well as the intervention meeting. In certain cases, a family member or friend can opt for a Skype connection if they are not able to meet in person. To gain a better understanding of the treatment facility, it is recommended that the people review the intervention procedures and services available on Options Okanagan Intervention and Treatment's official website.
5. Meeting During The Pre-Intervention Phase
The pre-intervention meeting typically lasts for several hours and is created to provide several details to the participants in the treatment procedure (friends and family members). Information discussed during this meeting will include information regarding the person's addiction, as well as discussion of the chosen treatment. It may be a good idea to prepare either verbal or written statements to share at the end of the meeting. The statements can be seen as an expression of concern for the individual instead of blame or shame of their behavior. If a person is unsure of their statement of concern, it is possible to contact a certified interventionist for assistance on refining the wording of the statement.
6. Choosing A Location For The Intervention In BC And Alberta
The next step is to find an ideal location for the intervention, such as a community center classroom, conference room or therapy office. Choosing a time that is suitable for all participants is essential so that everyone can arrange for transport to the facility and the meeting will be suitably controlled. While it may be tempting to hold the intervention at home, it is best to remove an addict from their place of comfort where they are tempted to avoid participants and engage in substance abuse.
Options Okanagan Drug And Alcohol Treatment Centers in Kelowna, Salmon Arm and Vancouver, British Columbia – Men and Women are recovering and healing from Alcohol and Drug Abuse at our treatment center here in the Okanagan right now.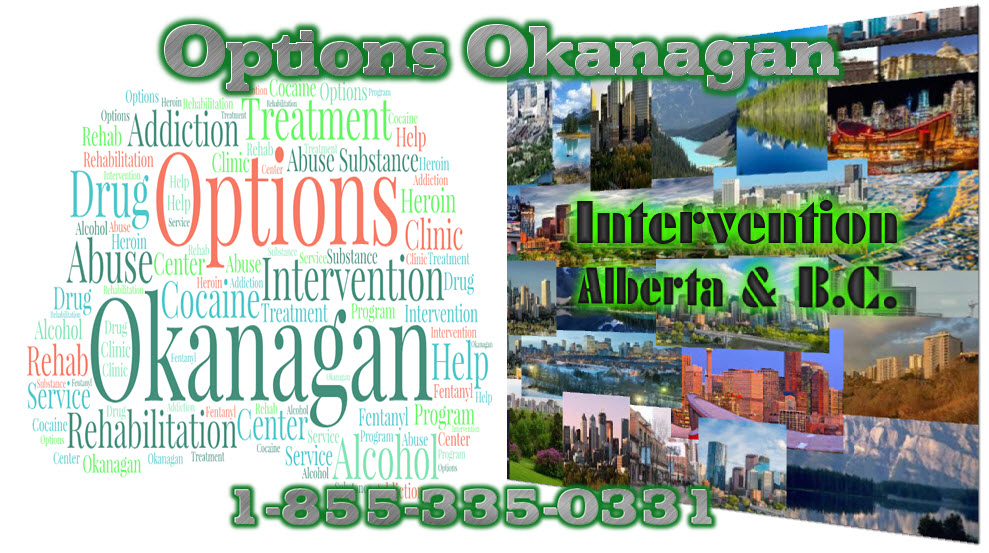 Our unique and distinctive drug treatment program allows men and women to come in from Calgary as well as Edmonton as we offer airport pickup.
Numerous clients come to us from Calgary and Edmonton and other locations in Alberta and even other provinces for Opiate addiction treatment, meth drug treatment, many other drug and alcohol addictions for rehabilitation because of the uniqueness of our treatment center.
Our Treatment Location:
Options Okanagan Heroin Treatment Center
206 – 478 Bernard Avenue, Kelowna, British Columbia, V1Y 6N7
Toll Free Phone Number : 1-855-335-0331