The key benefits of opioid drug and alcohol rehabilitation in British Columbia and Alberta – Options Okanagan Treatment Centers in Kelowna, British Columbia treating drug, opiate, fentanyl, heroin and alcohol addiction and recovery.
Opioid Crisis: Over 1,100 People Have Overdosed And Died In B.C. In 9 Months
---
Professional drug treatment is the only recourse for most people who are battling with drug addiction. Rehabilitation is a crucial element of the recovery process, and it offers drug addicts the following benefits:
• Tailored Treatment Plans In BC And Alberta
The rehab programs include physical and psychological assessments that include diagnostic tests designed to help develop a customized treatment program that will ensure the full recovery of the patients. Adjustments may be necessary to make sure the primary therapies work according to the specific drug, chemical dependency duration, all based on key elements learned about the patient's history.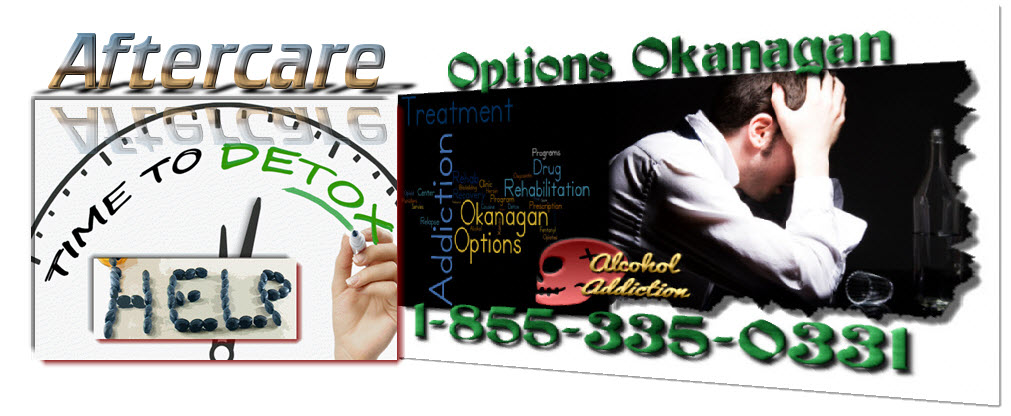 • Family And Group Therapy In BC And Alberta
Support and input, as well as peer empathy, are essential elements of the treatment process, such participatory therapies are part of group therapy which also includes 12-step meetings. Family relationships can be what drives people to substance abuse, and they can also suffer significantly from the actions of the addict. Given the influential nature of family relationships, the drug rehab programs should also include family therapy sessions.
• Practical Life Skills Training In BC And Alberta
The treatment process will also strive to ensure the patients acquire vital practical life skills they can use to better their lives and stay sober after leaving the rehabilitation facility. Put the acquired skills include stress anger reduction and management, better communication, time and organizational management as well as other essential skills that the patients need to uphold their sobriety and lead a drug-free life. Patients have daily duties and take part in fitness routines as they are also armed with the nutritional knowledge that will help you adopt healthy dietary and lifestyle habits that promote their overall wellness.

• Personalized Therapy In BC And Alberta
The psychological aspects of the drug addiction are often a matter address during the individualized therapy sessions, and the objective is to unearth the emotional reasons that lead to the patient abusing a substance. Low self-esteem, secondary mental health issues, and negative belief systems are some of the issues analyzed and addressed during the sessions which are held in a setting that makes the patient feel safe and relaxed. The therapy sessions aim at understanding the psychological factors that led to the addiction and thus aiding in developing the most effective treatment program.
• Transitional Planning In BC And Alberta
According to the National Institute on Drug Abuse, around 45% -65% of people battling with drug addiction will relapse, and this can happen during or after treatment. Through transitional planning with the assistance of addiction specialists, patients can be able to anticipate such an event and find proper solutions. Patient assessments are done based on social, career, environmental, and interpersonal triggers and patients referred to 12-step groups and therapists as well as physicians will offer their patients the guidance and support they need throughout their recovery process.
• Aftercare Services In BC And Alberta
Most drug rehab treatment centers understand the significance of offering aftercare services for the full recovery of the patient. The services include routine follow-ups on the patients after they graduate from the recovery program. Hosting alumina events and offering online and phone support networks are also avenues through which patients can receive the support they need on their path to full recovery when at home. Sober companionships (shadowing) services are also part of the drug rehab aftercare services, but most come at a fee, they offer individualized guidance and support to help the patients uphold their life of sobriety.
Options Okanagan Opiate and Alcohol Treatment Centers in Kelowna, Salmon Arm and Vancouver, British Columbia – Men and Women are recovering and healing from Alcohol and Drug Abuse at our treatment center here in the Okanagan right now.

Our unique and distinctive Opiate Drug and Alcohol treatment program allows men and women to come in from Calgary as well as Edmonton as we offer airport pickup.
Numerous clients come to us from Vancouver, Calgary and Edmonton and other locations in Alberta and even other provinces for Opiate addiction treatment, heroin drug treatment, many other drug and alcohol addictions for rehabilitation because of the uniqueness of our treatment center.
Our Treatment Location:
Options Okanagan Drug and Opiate Treatment Center
206 – 478 Bernard Avenue, Kelowna, British Columbia, V1Y 6N7
Toll Free Phone Number : 1-855-335-0331
Google+