Beyond rehab in Vancouver: What you need to know about Aftercare and Continuing Care in Vancouver, Victoria and Kelowna, British Columbia. – Options Okanagan Treatment Centers in Kelowna, British Columbia treating opiate, fentanyl and alcohol addiction and recovery.
When a patient finishes their drug and alcohol rehabilitation program, they move on to the next stage in their life. It is an exciting time, but it is also a difficult time. Many people are afraid; they know they have to avoid alcohol and drugs, but that is easier said than done. In particular, it is hard to leave the safety of rehabilitation and return home to the place where there were so many problems for the addict.
Treatment programs can truly help individuals turn their life around. However, there will not be lasting change if the person simply goes right back to their former habits when they return home. That is where an aftercare program comes in; it can help addicts to maintain their sobriety long after their rehabilitation program is finished. Clients know that all the progress they made in treatment can be continued with the help of the aftercare program. They have hope that they will maintain their sobriety over time.

Continued Care and Assistance In Drug Recovery
When an addict attends a drug and alcohol rehabilitation program, they often undergo a wide variety of treatments to assist them as they work through their dependency on a substance. First, they are diagnosed. They are treated and provided with an environment that is comfortable and soothing. They are given the chance to reside in a facility where they are cared for during the course of their treatment. Clients feel good about their situation; they don't have to worry about life outside of the rehabilitation walls just yet. Most of their stress just melts away.
Upon leaving the facility, however, that security blanket is taken away and clients no longer feel as safe. They are home again; they are back to a life filled with demands on their time and ongoing stresses. If there is not an aftercare program in place, this can be a serious problem. Many addicts will simply go back to the way things were before, continuing to abuse drugs and/or alcohol.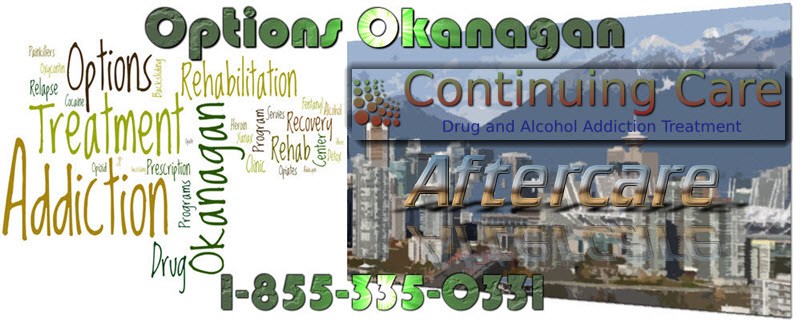 If the addict goes to an aftercare program instead, they pick up right where they left off in treatment. They are taught coping skills and ways to handle their old world without resorting to substance abuse. Aftercare supports clients and assists them as they try and turn their life around. It gives them the ability to be strong even during times that they feel weak.
Many clients leave treatment feeling great. They are committed to their sobriety. However, relapse is still very common, even in situations like this. It is estimated that as many as 80 percent of individuals leaving rehabilitation relapse. It happens, but it is something that can be dealt with.
In particular, relapse rates are very high when individuals are addicted to an opiate or when they abuse alcohol. In part, that is why aftercare programs were started; the need is certainly there and continuing treatment seems to be a great answer. Clients are given the support they need to remain committed to their sobriety over time.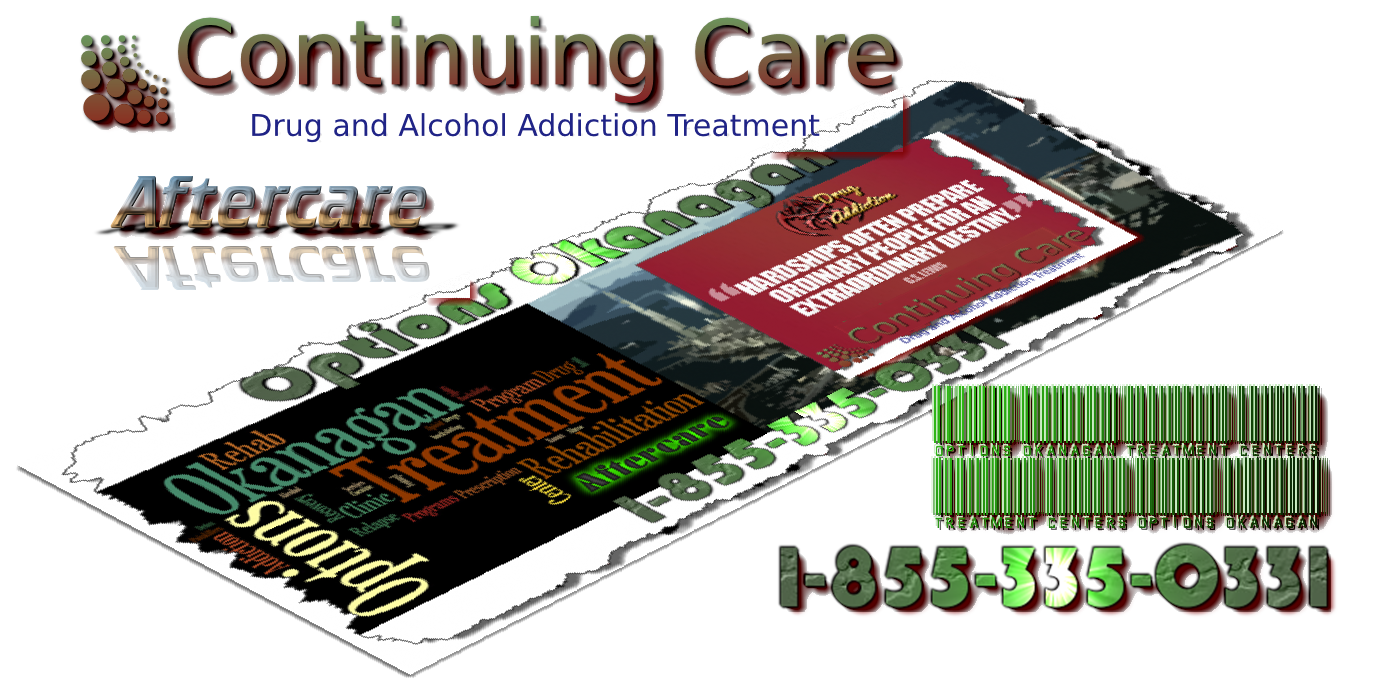 The Beginning Of Aftercare
Most people believe that aftercare starts when an addict checks out of their rehabilitation program. That isn't entirely true; in some cases, the aftercare program begins as soon as the treatment does. Part of the program involves figuring out what skills the client needs to have in order to avoid abusing substances in the future.
There is no set time for the aftercare program. If an addict needs help, and is trying to stay sober, they can be in aftercare. Also, each program is different. Some have twelve step meetings, similar to Alcoholics Anonymous. Others bring in alumni to talk to the new participants. Still others include a volunteer portion. All of these components give addicts the support system they need to survive and hopefully begin to thrive.
Anyone that has dealt with an addiction knows how the thought of aftercare can be like a lifeline. It is scary going back to your normal life. You may not fully trust yourself yet or your ability to say no to the substances that have tempted you for so long. Aftercare can provide you with the hope you need to keep going. It is important, however, to start as soon as possible. You don't want to leave treatment without a plan.
Get in touch with Options Okanagan as soon as possible to talk about what we can do for you. Once you pick up the phone, you will be on your way to starting a new life for yourself.
Options Okanagan Opiate and Alcohol Treatment Centers in Kelowna, Salmon Arm and Vancouver, British Columbia – Men and Women are recovering and healing from Alcohol and Drug Abuse at our treatment center here in the Okanagan right now.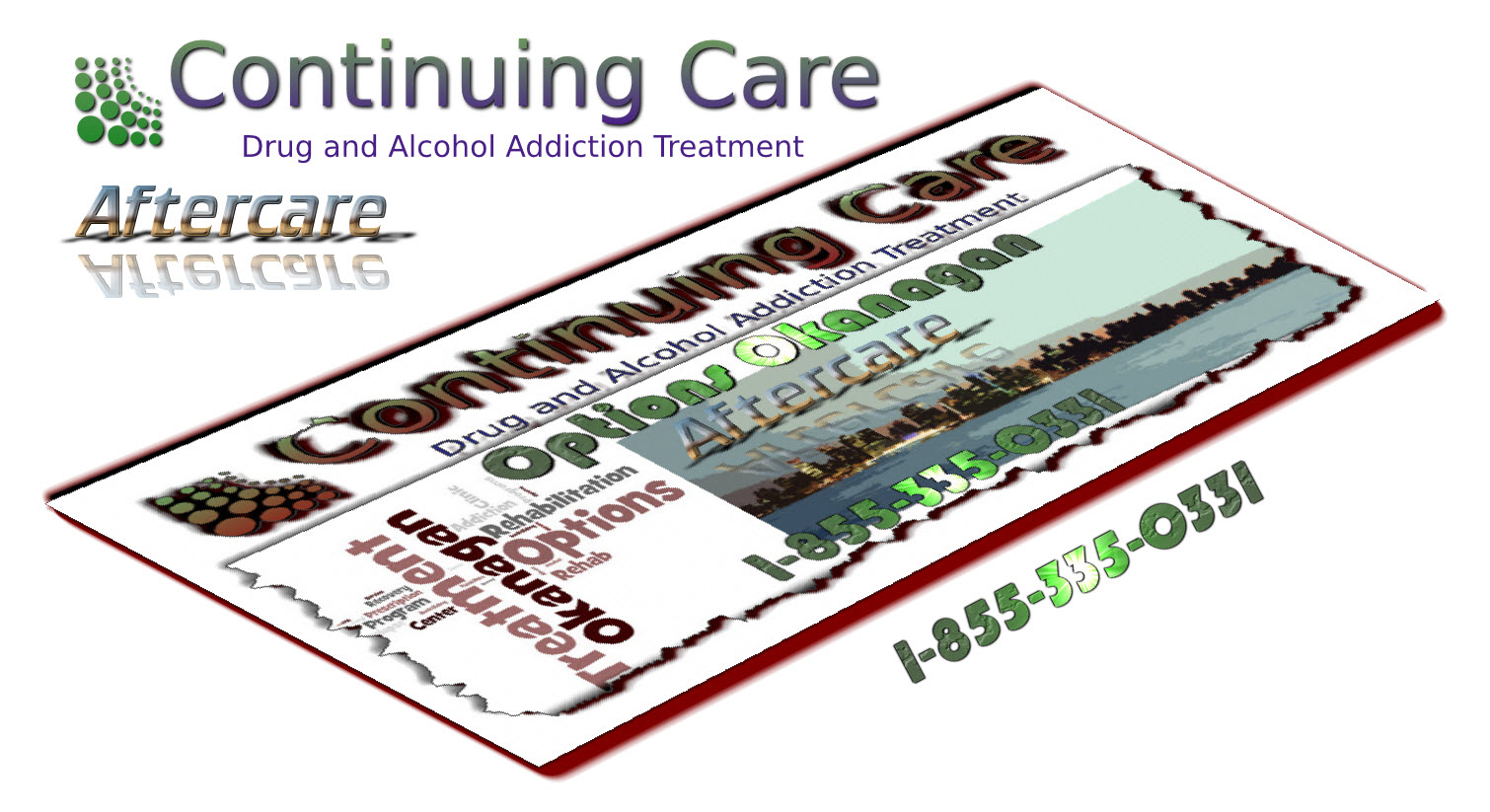 Our unique and distinctive Opiate Drug and Alcohol treatment program allows men and women to come in from Calgary as well as Edmonton as we offer airport pickup.
Numerous clients come to us from Vancouver, Calgary and Edmonton and other locations in Alberta and even other provinces for Opiate addiction treatment, heroin drug treatment, many other drug and alcohol addictions for rehabilitation because of the uniqueness of our treatment center.
Our Treatment Location:
Options Okanagan Drug and Opiate Treatment Center
206 – 478 Bernard Avenue, Kelowna, British Columbia, V1Y 6N7
Toll Free Phone Number : 1-855-335-0331
Google+