Alcohol and drug opiate addiction intervention for addicts in Alberta and British Columbia — Drug Rehabs in Calgary, Edmonton, Red Deer, Fort McMurray and other parts of Alberta by Options Okanagan Treatment Center in Kelowna, British Columbia treating heroin, fentanyl, opiate, drug addiction and recovery.
Alcohol & Drug Addiction Interventions in BC and Alberta
Drug addiction, where to street drugs, leisure substances such as cigarettes or alcohol is an issue in every society, and many of the drug users don't acknowledge the seriousness of their chemical dependency. As such, formal interventions are necessary when loved ones refuse to seek help and treatment for their substance abuse problem. In most cases, the interventions are opportunistic, a means of confronting the addict when in amidst family and friends or people who can help convince them to get treatment and seek help.
However, taking any intervention should be a well thought out execution done under the facilitation of a licensed counselor or experienced social worker. In most cases, the plan includes private sessions in a location where the addict feels comfortable and can openly share his or her concerns. Everyone involved in the intervention measures should present a united front relaying well-rehearsed messages that express the fact that the addiction is a problem that not only affects the user but also the people around him or her. The intervention efforts should not be guilt trips. Those helping should do so compassionately as they convey the impact of the addiction and how they are willing to help the individual be on the path to recovery and leading a drug-free life.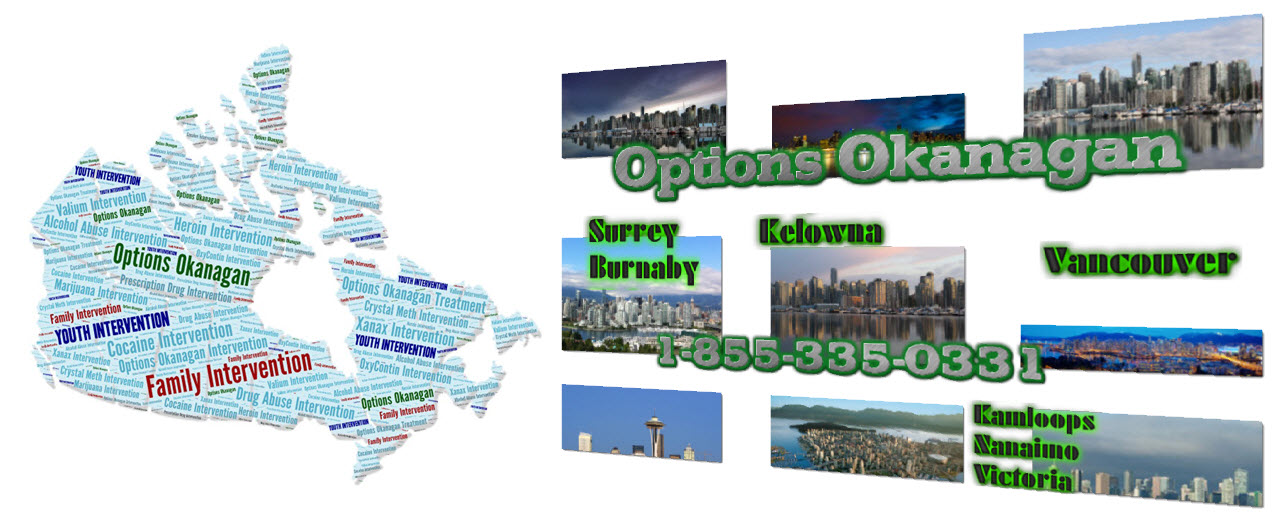 Members of intervention group should inform the addict what they will do if and when the addict fails to comply with treatment. Some of the viable options can include revocation of child custody, job suspension or loss, or separation from family members by being forced to move out of the home.
Types of Substance Abuse Intervention
Interventions may not work for every situation. However, they often suffice when trying to prevent fallout from severe drug addiction and at times help to save a life. Even interventions should be tailored to the needs of the drug addict and can include:
• Family interventions
• Johnson-model interventions
• Emergency (Crisis) interventions
• Workplace interventions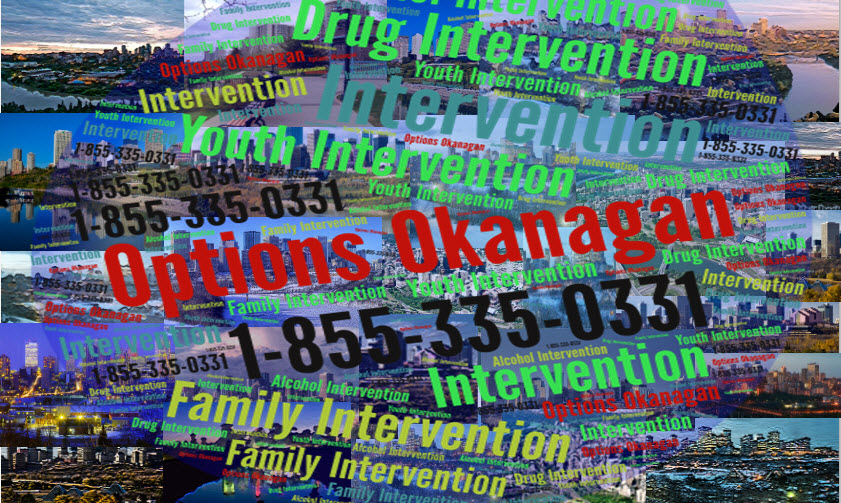 Options Okanagan Alcohol And Drug Addiction Interventions
Of the millions of alcohol and drug addicts out there, only a tiny percentage will pursue help on their own. Many addicts play a deaf ear to the pleas of their friends and family. However, it is their families and friends that start the treatment interventions to help their loved ones find a coordinated alcohol and drug rehab treatment plan. Email options Okanagan Intervention and Treatment and discuss with an interventionist to know more about our alcohol and drug intervention services in Alberta, BC, and Canada.
Options Okanagan Drug And Alcohol Treatment Centers in Kelowna, Salmon Arm and Vancouver, British Columbia – Men and Women are recovering and healing from Alcohol and Drug Abuse at our treatment center here in the Okanagan right now.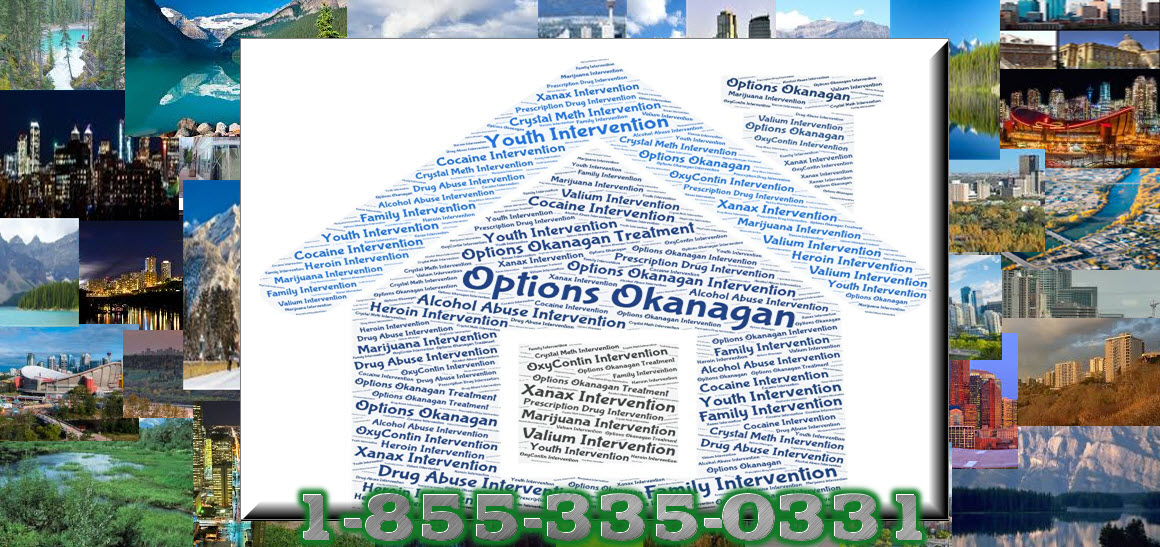 Our unique and distinctive drug treatment program allows men and women to come in from Calgary as well as Edmonton as we offer airport pickup.
Numerous clients come to us from Calgary and Edmonton and other locations in Alberta and even other provinces for Opiate addiction treatment, meth drug treatment, many other drug and alcohol addictions for rehabilitation because of the uniqueness of our treatment center.
Our Treatment Location:
Options Okanagan Heroin Treatment Center
206 – 478 Bernard Avenue, Kelowna, British Columbia, V1Y 6N7
Toll Free Phone Number : 1-855-335-0331
Google+