Can a professional intervention counselor help you in Alberta and British Columbia — Drug Rehabs in Calgary, Edmonton, Red Deer and other parts of Alberta by Options Okanagan Treatment Center in Kelowna, British Columbia treating heroin, fentanyl, opiate, drug addiction and recovery.
Opiate Intervention in BC and Alberta
You might need to look for intervention assistance if you have someone in your life that is struggling with substance abuse but doesn't look like they're going to stop on their own. If you've talked to them about needing to stop and gotten nowhere, then an intervention is increasingly necessary. You don't have to wait for them to hit rock bottom before you move into action. After all, today is the best day to start something.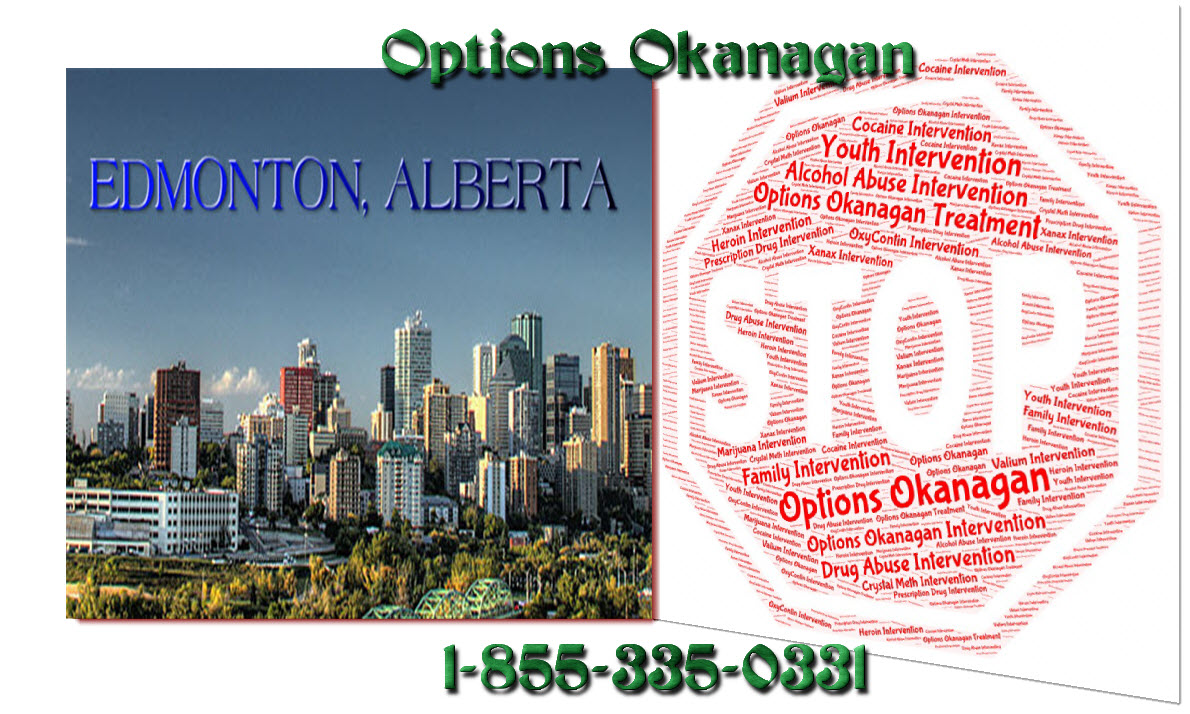 It's common for a family to get together and try to help out one of their own on their own. However, the addict in question might hit their bottom before there is any decision to get help. Unfortunately, many members of society believe that they need to wait for their loved one to admit they need help or even hit rock bottom before treatment is a possibility. If you decide to wait on that yourself, things might only get worse before they get better. What happens if rock bottom is someone dying? Everyone stands to benefit with interventions happen before someone hits their lowest possible point. The lower someone sinks, the more their behavior is going to make things even worse. When an addict is able to see the reality of what they are doing to themselves, especially when their family ceases enabling that addiction, then the addictive behavior is quite likely to start improving or turning around. The odds are much higher when professional guidance is involved though.
Intervention Assistance in Alberta and British Columbia
When an addict seeks treatment, then the process is a lot simpler to get going and finish. Having said that, an addict's friends and family must learn how to honor appropriate boundaries when someone is in a treatment program. You might have heard certain treatment programs weren't effective for someone, but that could just mean it wasn't properly suited to the person that went through it. In the worst cases, an addict leaves a treatment program and a whole family reverts back to their old ways, increasing the odds of a relapse.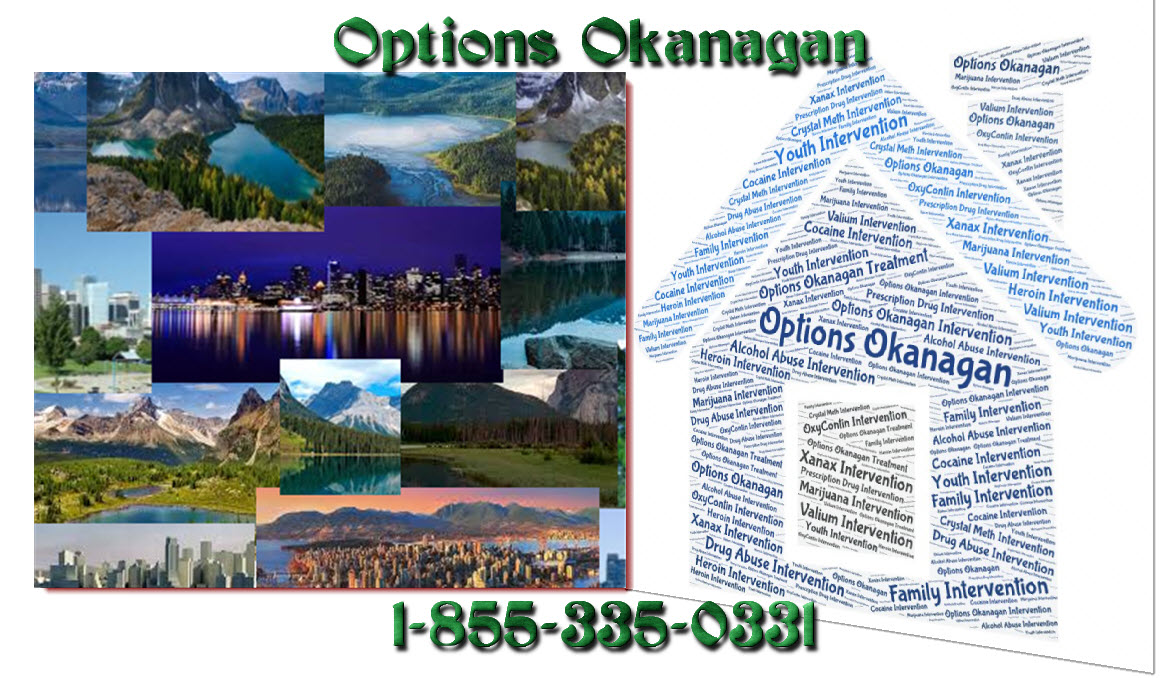 Seeking the assistance and guidance of a professional interventionist can prove beneficial in many ways. An intervention professional can personally meet the family. The collective group can determine a course of action that lets the addict receive their needed treatment.
When a whole family sticks together for the length of any program, it can be a very powerful thing that puts a person's life back together again. It also helps the addict stick things out, even going through after-treatment, to honor the love and attention they are being shown. When you have the assistance of an intervention professional, it's possible to get your loved one the help they need know so they are accountable for their future once more.
Options Okanagan Drug And Alcohol Treatment Centers in Kelowna, Salmon Arm and Vancouver, British Columbia – Men and Women are recovering and healing from Alcohol and Drug Abuse at our treatment center here in the Okanagan right now.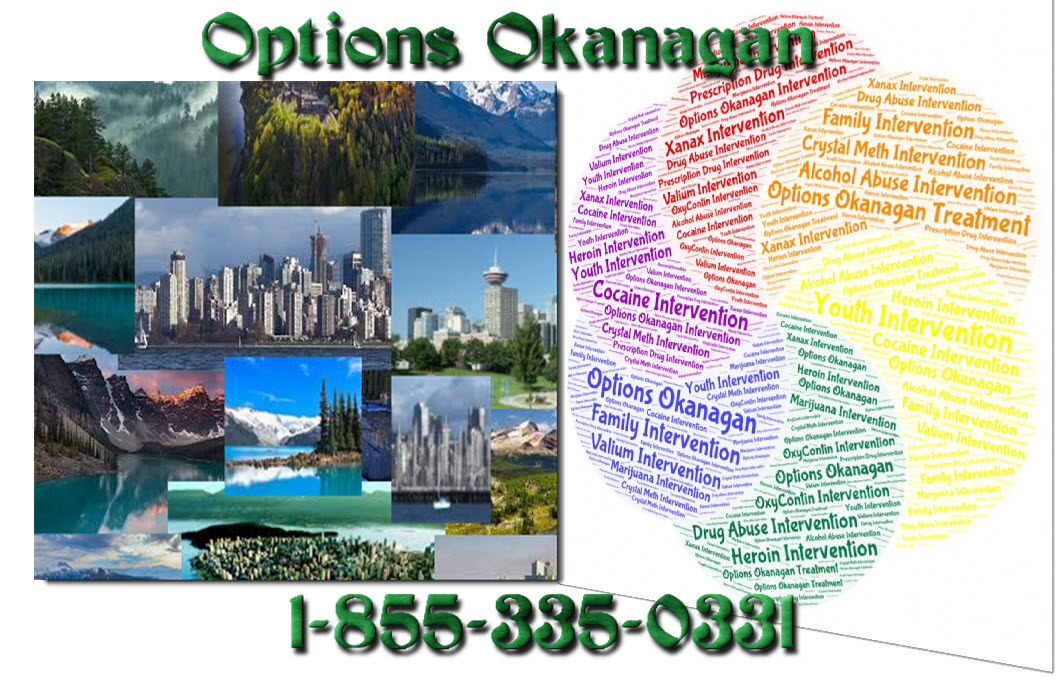 Our unique and distinctive drug treatment program allows men and women to come in from Calgary as well as Edmonton as we offer airport pickup.
Numerous clients come to us from Calgary and Edmonton and other locations in Alberta and even other provinces for Opiate addiction treatment, meth drug treatment, many other drug and alcohol addictions for rehabilitation because of the uniqueness of our treatment center.
Our Treatment Location:
Options Okanagan Opioid Treatment Center
206 – 478 Bernard Avenue, Kelowna, British Columbia, V1Y 6N7
Toll Free Phone Number : 1-855-335-0331
Google+