Factors that should be considered when selecting the best drug and alcohol rehabilitation center located in Alberta or BC for Red Deer residents – Options Okanagan Treatment Centers in Kelowna, British Columbia treating opiate, fentanyl, heroin and alcohol addiction and recovery.
Best Drug and Alcohol Rehab Centers located in Alberta and British Columbia
It can very difficult to admit you need assistance with drug addiction. It can also be quite stressful to find the best rehabilitation and treatment center to help with your recovery. You need to find a center that can offer you the best chance to recover and least chance of experiencing a relapse. There is a full staff available on duty at Options Okanagan around the clock to give you the finest care so that you can overcome your addiction. You can also get more information from our dedicated staff on our programs, facilities and options that would best suit your individual recovery requirements.
Although there are quite a few rehab centers located in Red Deer, Alberta, most of them are government funded and are unable to provide the same benefits that Options Okanagan can. Government funded facilities are only able to offer limited features and services that are essential to helping you achieve a complete recovery. What that means is that the relapse rate is frequently higher at these centers compared to those that do not receive any government funding and don't have any restrictions in terms of how their patients can be treated the best.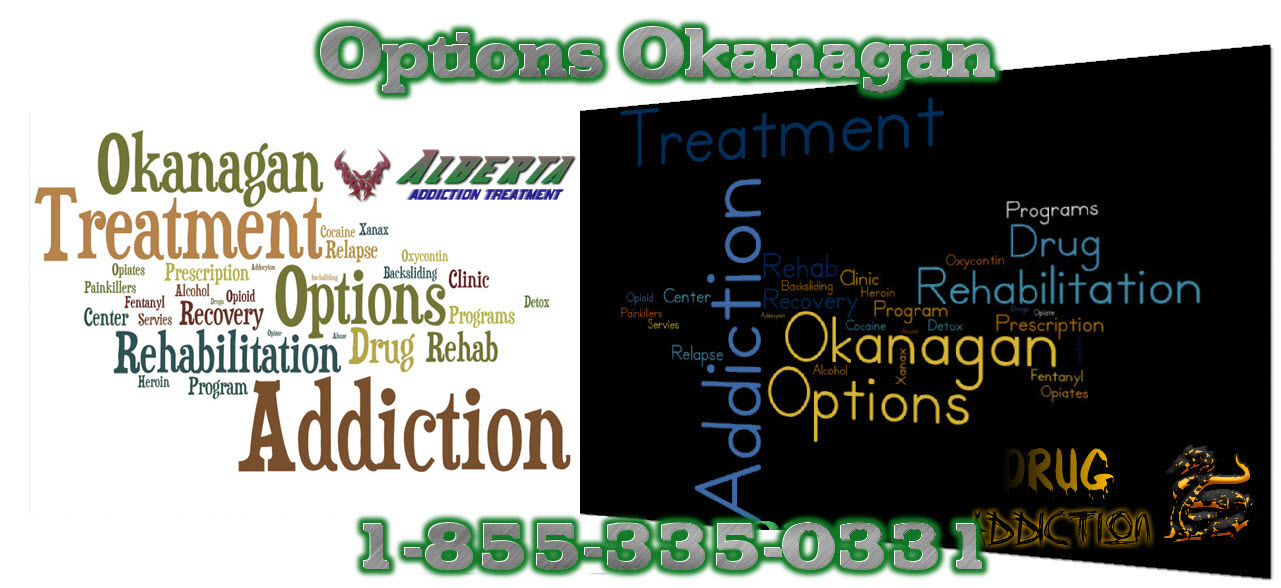 Another issue that government facilities have to deal with is being under the strain of having to manage a large number of addicts seeking treatment. What that means is there is often a long wait before an addict can be admitted. In a majority of cases, it may take months in order for one of these facilities to accommodate the person, which gives the addiction a chance to become even more serious and the person the chance to change their mind. Being admitted might come too late for some addicts.
Drug and alcohol addictions are becoming a widespread problem in Red Deer. This has resulted in an increase in drug related misdemeanors and crimes. All kinds of drugs are being abused and used from prescription medications to Marijuana and illegal substances being used recreationally such as cocaine and crack.
This has a resulted in an increased demand for additional alcohol and drug treatment centers. There is also a greater demand for private rehab centers due to lack of government regulations and control that affect treatment options and programs. The controls and regulations may be blamed for the healthcare system breakdowns that are supposed to be providing the necessary rehabilitation and treatment for addiction and substance abuse. Private centers use the latest and best treatment methods and techniques to provide their patients with the best chance to rehabilitate successfully.

The aim of Options Okanagan is not to just equal but exceed the treatment and standards of care that government funded facilities offer. We are a private facility that provides our patients with the space and time they need for recovery unlike other facilities where providing care is restricted to a certain limited time period.
Specialized Treatment Options Offered By Options Okanagan
Options Okanagan offers various treatment options. After you are admitted, one of our counselors will explain all of the necessary information that you need regarding the treatment programs and options that are available to you. You will not be required by our staff to divulge any personal information you aren't comfortable sharing with us. However, it might be beneficial to be as honest and possible to ensure success and speed up recovery. You will provided with the knowledge that you need in terms of how various treatment options may assist you while we obtain the information we need in order to provide you with the finest care.
A quality rehab center will be able to provide you with the necessary support to get through each step in the recovery process from getting transport for you to the location, to help you with information on cost and offering you after care options after you have reentered the outside world.
Each person is different and therefore needs to be treated in a different way here at Options Okanagan. Therefore, it might be hard to provide you with an accurate time frame when it comes to the amount of time your individual journey towards recovery might take. Generally speaking, a recovery program will last for 28 days. However, it might take 3 months or maybe even longer to fully recover.
This is the best time for you to give us a call here at Options Okanagan in order to receive the information that you need in order to determine whether our treatment facility is the best one for you. You don't need to make your decision today. Take your time to consider all of your available options. Our counselors are always available to answer whatever questions you might have or to get started on the process of providing you with the treatment that you need in order to recover from your addiction.
Options Okanagan Opiate and Alcohol Treatment Centers in Kelowna, Salmon Arm and Vancouver, British Columbia – Men and Women are recovering and healing from Alcohol and Drug Abuse at our treatment center here in the Okanagan right now.
Our unique and distinctive Opiate Drug and Alcohol treatment program allows men and women to come in from Calgary as well as Edmonton as we offer airport pickup.
Numerous clients come to us from Vancouver, Calgary and Edmonton and other locations in Alberta and even other provinces for Opiate addiction treatment, heroin drug treatment, many other drug and alcohol addictions for rehabilitation because of the uniqueness of our treatment center.
Our Treatment Location:
Options Okanagan Drug and Opiate Treatment Center
206 – 478 Bernard Avenue, Kelowna, British Columbia, V1Y 6N7
Toll Free Phone Number : 1-855-335-0331